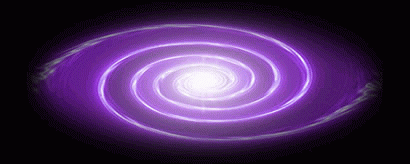 How You Can Lose Weight Using Hypnosis
Should you lose weight quickly or slowly?
Losing weight and keeping it off are much, much easier than you probably think...
The healthiest way to lose weight is not the quickest way to lose weight. Crash diets and new, trendy weight loss plans or sudden and drastic increases in exercise are not recommended and most doctors consider such an approach to weight loss to be dangerous.
Have you ever felt that the whole weight loss game is just one big lie? You lose some weight - you put it back on. Each time you feel even more miserable than you did before.
Most people, when they look back at their weight loss history find that over time they are actually putting weight on. What a contradiction!
Does this sound familiar to you?
Do you want to know the real secret?
People who are happy with their weight and keep to a healthy weight don't actually try. They just do things a certain way. The formula for success is actually easy and it's the same formula being used again and again. It's actually all about "habits".
Lose Weight and Keep it Off! The Secret to Easy and Permanent Weight Loss
Hypnotherapy can help with weight loss and weight management in many ways
Developing a new self image. See yourself in the future after losing weight and make that your desired future outcome.
Learn to be more relaxed about weight loss and weight management. Stress is often a serious factor in bad diet and comfort eating.
Positive thinking about weight and diet. Stop worrying about your weight and about weight loss and start looking forward to losing weight and achieving your goals.
Create a self-fulfilling prophecy. In other words, start to feel better about yourself. This will help you to lose weight and, of course, losing weight will help you to feel even better about who you are and what you can achieve. The whole thing becomes a very positive cycle which goes round and round. Most people expect to have to lose weight in order to feel good about themselves. Interestingly, when you start to feel good about yourself, weight loss, health and happiness often follow.
General information on weight loss
Hypnosis can help by allowing you to overcome unconscious obstacles which prevent you from losing weight and from keeping weight off after a successful diet. You know that eating too much is not what you desire and you know that exercise and sensible diet are important. However, these are not conscious, logical issues. Successful weight loss is as much about re-educating your unconscious mind as it is about dieting. Hypnosis is one of the most natural ways to lose weight.
Understanding what hypnosis is and is not will help you to see a more clear connection between the mind and your weight. Everyone knows that to lose weight you need to eat less and exercise more. It is also clearly established that dieting does not work in any long term way. The statistics show that diets are almost certain to fail; they can sometimes be useful for losing a few pounds quickly for a special occasion but, to maintain a healthy weight in the long term, you really do need to be thinking about things differently. You also need to be developing new habits and breaking down old associations (the easiest way to do this is, of course, to build new positive associations).
Diets seem to encourage people to adopt two very strong beliefs. Firstly, they build up an expectation that you are going to have to make yourself do something you don't want to do. Secondly, they are supposed to be difficult. Modern approaches to change, including hypnotherapy and other applied psychology methods create a very serious challenge to both of these beliefs. Hypnotherapists believe that healthy weight management can be as easy as any habit and that it can be a choice.
Hypnosis and hypnotherapy work on a subconscious level to help you achieve a state of mind where you can actually lose weight willingly. Until you are genuinely willing to make the changes the goal actually seems very difficult to achieve. One solution, therefore, is to hire the services of a hypnotherapist.
Weight Loss Motivation Through Hypnosis
Anyone who has ever been on a diet knows the strong determination and weight loss motivation you feel when you first start out. You come out of the gate full of energy and ready to go the distance. You weight loss goal is clear before you. You are determined to reach it and nothing will stop you or get in your way. Yes, for the first few weeks you stick to your guns. The weight seems to melt away. You're sure that this time the loss will be permanent and you will keep going until you are at your goal weight. So, then why, as time goes by, does the rate of weight loss slow down and you see yourself losing weight more and more slowly?

Suddenly it isn't easy to stay motivated. The "just once" treats begin and slowly your intake of calories increases. After a few of those "just once" treats some people feel that their diet is ruined anyway and alas abandon their weight loss goal. For those people that have been battling the scales and just can't seem to reach their goal, weight loss motivation through hypnosis is the answer.
What is hypnosis? Hypnosis is simply a state of relaxation where your both your body and mind are relaxed. When both the subconscious and conscious parts of your mind are relaxed, your mind is open to carefully worded influences. In this highly concentrated state, you are most receptive to these carefully worded influences that will focus on weight loss motivation through hypnosis.
Rameshwar Prasad invites you to the Wonderful Spiritual World
CONTACT THE CONSULTANT
Engineer Rameshwar Prasad (B.Tech., M.Tech., P.G.D.C.A., P.G.D.M.) VAASTU INTERNATIONAL
49 C (Second Floor), Pocket- B, SFS Flats,
Mayur Vihar,
Phase-III,
New Delhi - 110096,
INDIA
TeleFax : +91-11-22615299 (Landline), Mobile : +91- 9810105218
e-mail : vaastuinternational@yahoo.com vaastuinternational@gmail.com