ASTROLOGY
Indian Astrology
" Events do not happen, they already exist but are seen on time machine only." - Einstein

"Everything & every event in this universe is ordained by Me. You have to simply act. You don't & can't do anything, because you are only an instrument & not the doer".

- Lord Krishna says to Arjun in "Bhagwad Geeta"

Here Is Your Chance [To Consult] & Solve Your Personal Problems However Difficult These May Be Regarding:

| | | | |
| --- | --- | --- | --- |
| | Wealth | | Health |
| | Success In Examination | | Bad Dream |
| | Service | | Business |
| | Foreign Travels | | Protection From Enemies |
| | Achievement In Politics | | Service Transfer |
| | Marriage | | Food Poisoning |
| | Husband/Wife Family Disputes | | Sexual Power |
| | Promotion | | Vigour and Vitality |
| | Mental Peace | | Chronic Diseases |
| | Phobia & Tensions | | Wizard |
| | Litigation | | Property Disputes |
| | Fear Tension | | Avoiding Divorce |

People come to us to know their future. There is no future and there cannot be any future, that is why lord Krishna enlightened Arjuna to do 'Karma', i.e. efforts. We can let you know what you can achieve in future and what is stored in your luck. We can let you know the cycle of your good and bad times so that you can plan accordingly.

Click here to know your birth star and sign (Rashi) as per Indian Astrology.

A panel of expert astrologers will answer your queries on any aspect of your life based Indian Predictive astrology.
(go to page)

Your Horoscope

Order your horoscope with predictions, gem recommendations and year guide as per Indian Predictive Astrology, prepared by experts of Vaastu International.
(go to page)

Horoscope Rates

Astrological Remedies

Indian Astrologyis unique and able to predict more efficiently than other systems. There are unique things like : Muhurtha – which allows you to select the most auspicious time. Questions Based on time of question – So that where time of birth is unknown the person can still take astrological help. Remedies – This is the most mysterious and complicated part of Indian Astrology with earliest references coming from the Vedas. The Astrological Remedies can Broadly bebroken up in three parts :(a)Mantra, (b)Tantra, (c)Yantra. Besides these there are the common remedies in form of Gems & Metals in combination worn to help tide over malefic effects of planets.
FOR VAASTU INTERNATIONAL COURSES - CLICK HERE
Er. Rameshwar Prasad invites you to the Wonderful World of Indian Astrology.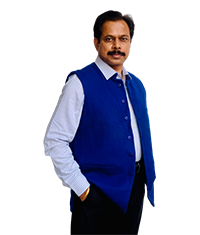 Engineer Rameshwar Prasad
(B.Tech., M.Tech., P.G.D.C.A., P.G.D.M.)
P: (+91-11) 22615299, 22615833
M: (+91) 9810105218, 9654255234