Vaastu is Essential

| | |
| --- | --- |
| Vastu Shastra is the scientific study of directions, which aims at creating equilibrium by balancing the different elements of nature and using them for the benefit of humans. There is a great importance of Vaastu shastra in our life, as it paves way for happiness and prosperity to knock our doors. Vastu is very rational in the sense that it is based on scientific study and not on assumptions. Also there is surety about its permanency, as it takes into consideration the directions, which are static. | |
Talking about Vaasthu, the best part is that, its guidelines are very simple and easy to follow. It can be applied to virtually all sets of constructions, be it a house, a particular room, temple, commercial complex, industry etc. Vastu extracts the positive energies of the five basic elements of nature - the solar energy of sun, lunar energy of moon, wind energy, magnetic effects of earth and heat energy of fire, balancing them to bring harmony in the life of a person. In fact, a harmonious life with the nature is the theme of Vastu shastra.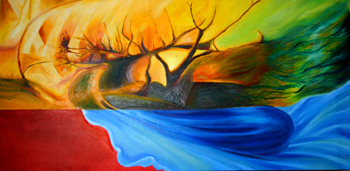 When there is an imbalance between the five chief elements of nature, it turns into some sort of agitation, sorrow, failure, poor economic condition and many other negative results for a human being. Vastu Shastra comprises of one of the most suitable ways to overcome such problems. It suggests ways in which you can live in agreement with the laws of nature, so that you remain healthy, be peaceful and work efficiently. So, it is advisable to consult a good vastu expert and follow his/her advice sincerely, when constructing a new structure.
Vaastu considered the interplay of various forces of nature involving the five elements of earth, water, wind, fire and ether and strives to maintain equilibrium as these elements influence, guide and change the living styles of not only human beings but every living being on earth. Thus they influence our deeds, luck, behavior and other basics of life.
Vastu Shastra is the sublime elucidation of your surrounding and their influence on your life. Vastu literally means " house" or Dwelling Place and its principles establish to create a harmony between the fine elements viz. Earth, Sky, Fire, Water and Air in the environment.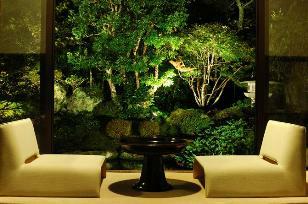 Vastu Shastra unifies the science, art, astronomy and astrology, it can also be said as an ancient mystic science for designing and building. Vastu Shastra helps us to make our lives better and will secure from things going wrong.
Vastushastra is an ancient building science which covers the philosophy and theory of Architectural works to construct any building and as well as living style of people. Vastushastra is based on various natural energies, which are available free cost in atmosphere like:
Solar Energy from Sun.
Lunar Energy from Moon
Earth Energy
Sky Energy
Electric Energy
Magnetic Energy
Thermal Energy
Wind Energy
Light Energy
Cosmic Energy
Utilization of such energies gives us pleasure peace, prosperity and money etc in our life. Now a days we are having National Building code, which gives us certain regulations to construct building, whereas in past our ancestors were having Vastu Shastra as a religious & rigourics code. As per shastra Vastu Purush is god of building science, hence let us pray. Thus Vastu is rational, as it is scientific, it is permanent as it is based on directions and directions are unchangeable. It is beneficial as it is a bridge between man, material and nature and above all it is practical, as it is very simple to follow. Build your house according to the guidelines provided by vaastu and lead a healthy and happy life.

Vastu can be used for every room, every house, every temple, every shop industry, town planning, tour, cities and even for earth. Vastu can be used for micro as well as for macro level.

Every creature on earth starts its life with sunrise as it performs day & night. Hence there is much importance of sun in every one life. It gives ultra violet rays in morning and infra red rays in evening which one basic need to reduce / generate bio-chemical germs, N2/ Oxygen / CO2 on earth.

Sun indicates light (illumination) will power, generosity, solar system, luck or fate, mobility and in body. It rules over bone, eye, heart, spinal cord, blood circulation and soul etc. Hence east direction is auspicious; it belongs to lord Indra. North is considered auspicious since magnetic lines of forced moves from North to South, thus origin of all the life.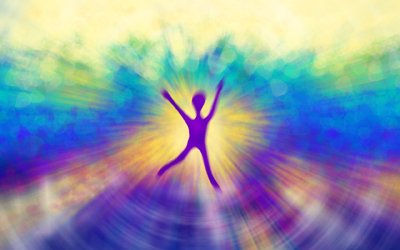 There are three forces in action to create harmony. Wind, water and fire or, vaayu, jal and Agni. If these forces are kept in their appropriate places, then there will be no disturbance. But if water is put in place of fire and wind in place of water or in any other combination, the forces will start acting accordingly and create disharmony and unrest.
It is undeniable that Vastu is the connection between man and nature. FIRE, WATER, EARTH, SPACE, and AIR are the five basic elements for the creation of every iota. These elements are merely set up on earth that is why earth is the only planet that provides life and nature. If sky touching buildings is constructed without any observation and planning then it would be beneficial. From all the essential elements we are getting a bizarre valuable gift owing to endless influence of the cosmos.
Every material in the world, regardless of their dimension, form, color, physical or chemical compositions have surrounded their origins from one of the Panchbhootas. They take pleasure in strange shaking levels, which is evasion the cleverness of humans.
Vastu is in a position to decrease the severity of the difficulties faced by humans as well as industries chiefly those tormenting from bugs through feelings of Panchbhootas.
CLICK HERE FOR PRINCIPLES AND TIPS OF VAASTU ARCHITECTURE
CLICK HERE TO KNOW OUR SERVICES AND CHARGES
Rameshwar Prasad invites you to the Wonderful World of Vaastu
CONTACT THE CONSULTANT
Engineer R. Prasad (B.Tech., M.Tech., P.G.D.C.A., P.G.D.M.) VAASTU INTERNATIONAL
49 C (Second Floor), Pocket- B, SFS Flats,
Mayur Vihar,
Phase-III,
New Delhi - 110096,
INDIA
TeleFax : +91-11-22615299 (Landline), Mobile : +91- 9810105218
e-mail : vaastuinternational@yahoo.com vaastuinternational@gmail.com
Languages

English


Franšais


Espa˝ol


Deutsch


Italiano


Portugues