Kua Number 5 WOMEN
Know your Element, Lucky Directions & Colours
| | | | |
| --- | --- | --- | --- |
| KUA NUMBER | ELEMENT | LUCKY DIRECTIONS | DOMINENT COLOURS |
| 5 [WOMEN] | EARTH | SOUTH-WEST, NORTH WEST, WEST, NORTH-EAST | YELLOW, BIEGE |
Colours: Yellows and tones of Brown.
Direction: North East.
Bedroom/Home/Office Location: North East, North West, West and South West.
House Zones: Ideal for living in a house where door faces North East or South West.
Animal: Dog.
Shapes: Rounds, ovals and square shapes.
Avoidable Colours: Greens.
Health Problems: Your main health concerns will be associated with a tendency towards sedentary lifestyle with less or no exercise. You are susceptible to illness related with hands and fingers, Arthritis, Diabetic and Intestinal complaints. Keep a strict check on your food intake or you could develop chronic illness.
Profession: Real Estate, Accounting, Banking, Business, Hotel Industry, Education, and Social Services. Your hard working and competitive spirit, wise investments could help you amass a large fortune.
Personality Profile: You are an Independent, Honest and a Practical person. Like a mountain of Earth you think big and end up in a position of power and authority. Your logical straightforwardness is an asset, as people find you dependable and reliable and trust and turn to you for advice and council. You have the ability to climb the ladder of success very quickly if you are careful with your finances and investments. On a personal front you are emotionally reserved and shy but responsive steadfast and supportive in your relationships. You go out of your ways to help those in need. You are very loyal and protective about your loved ones. The negative trait of your personality is that you are very conservative stubborn and resistant to changes. Your loved ones find your parenting style autocratic and conservative. You think very carefully about the minutest details, carefully weigh all pros and cons before you make up your mind. It is very hard to change your opinion once you have made up your mind.
Relations: You are very loyal, protective and supportive encouraging in your relationship and offer financial security to your family.
Er. Rameshwar Prasad invites you to the Wonderful World of Feng Shui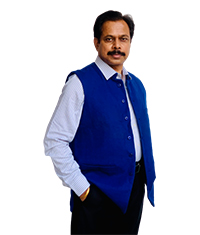 Engineer Rameshwar Prasad
(B.Tech., M.Tech., P.G.D.C.A., P.G.D.M.)
P: (+91-11) 22615299, 22615833
M: (+91) 9810105218, 9654255234