Kua Number 2
Know your Element, Lucky Directions & Colours
| | | | |
| --- | --- | --- | --- |
| KUA NUMBER | ELEMENT | LUCKY DIRECTIONS | DOMINENT COLOUR |
| 2 | EARTH | NORTH EAST, WEST, NORTH WEST, SOUTH WEST. | YELLOW, BIEGE |
Colours: Yellow and Brown.
Direction: South West.
Bedroom/Home/Office Location: North East, North West, West and South West.
House Zones: Ideal for living in a house where door faces North East or South West.
Animal: Ox
Shapes: Rounds, Ovals and Square Shapes
Avoidable Colours: Green.
Health Problems: You are susceptible to Diabetics, intestinal and blood disorders. It is essential for you to exercise and eat sensibly or you could look for trouble. You have a sweet tooth that could trigger a lot of health problems.
Profession: You are most suited to occupations in areas such as real estate, food industry, nursing farming, social work and antiques.
Personality Profile: You are kind, gentle and honest. A very down to earth and a practical person. Tending to the needs of others comes very naturally to you and this quality could be your strength and weakness. Be careful that you do not overdo your bit and be unfair to yourself. With all the good qualities there is a deep sense of insecurity in the 2 Earth Element personalities that is not very obvious to the outside world. Never doubt your abilities or fail to recognise your achievements. You are stubborn and resistant to changes. Give yourself the credit you deserve. You work will in a team environment and are quite popular as an efficient manager of your own and other people's resources. You are very careful and meticulous about your work and dislike doing more than one thing at a time. Your integrity, and reliability will always help you attract loyal customers. You are a true reliable friend in your friend's circle but be wary of friends who drain you financially and emotionally.
Relations: In a relationship you can be very steady, supportive and caring. While at the same time you are emotionally reserved and shy. Do not be too possessive about your loved ones as your help and support will help them to bloom.
Er. Rameshwar Prasad invites you to the Wonderful World of Feng Shui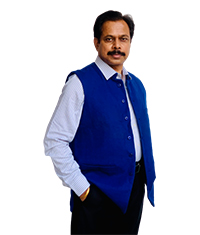 Engineer Rameshwar Prasad
(B.Tech., M.Tech., P.G.D.C.A., P.G.D.M.)
P: (+91-11) 22615299, 22615833
M: (+91) 9810105218, 9654255234