VAASTU & FENG SHUI BOOKS
The Magic of Vaastu Shastra
1.

The Magic of Vaastu Shastra By Er. R. Prasad
List Price : Rs.120.00 ( 10 US$ )
Excerpt :
Vaastu Shastra, the classical Indian treatise on architecture, seeks to align the places where we live and work with the energy of the cosmos and put us in harmony with our surroundings. Interest in this magical Vaastu is now re-emerging in India and growing rapidly in the West.
* Follow the small tips of Vaastu for all parts of building
* Tips on Eastern, Western, Northern and Southern sites
* Functional placements of different elements
* Vaastu at a glance
* Architecture according to Symbolic Vaastu Shastra
* Cures and causes of problems due to improper Vaastu
* Corrective measures of Vaastu defects
* 108 Vaastu Ways to Good Fortune
Vastu Shastra helps you to design and organise your home or workplace to improve your good fortune and encourage well being. This book provides small tips, causes and cures into Vaastu design concepts which can benefit modern day living.
The Magic of Vaastu Shastra By Er. R. Prasad
List Price : Rs.120.00 ( 10 US$ )
Publisher : Diamond Pocket Books (P) Ltd.
Now Available on All Book Stalls and Stands.
Payment Methods:
Demand Draft / Cheque in favour of Vaastu International / Rameshwar Prasad payable at New Delhi./ By Cash
SERVICES :
Courier or postal charges must be paid by you. Before ordering e-mail us so that we can tell the final amount to be paid. Order with cheque will be delivered after confirmation of payment.
FOR ORDERING BOOKS ON VASTU & FENGSHUI Click Here!


Er. Rameshwar Prasad invites you to the Wonderful World of Vastu Shastra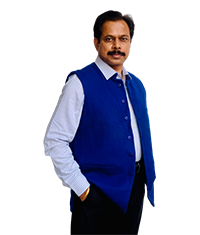 Engineer Rameshwar Prasad
(B.Tech., M.Tech., P.G.D.C.A., P.G.D.M.)
P: (+91-11) 22615299, 22615833
M: (+91) 9810105218, 9654255234