VASTU SHASTRA
Importance of Vastu Shastra
A proper house to live in is the prime necessity for every living being. Habitat is related to the very birth of the creature, whether it is a marine animal or birds; or a land animal. Everybody, rich or poor me and even the gods if descend on the earth, require a house to live in. So Vishwakarma had first of all given the methods of construction and decoration of buildings. It is known as Vastu Shastra or the architecture. References to these methods and art are found in the sources of ancient Indian culture such as the Veds, Purans , Ramayan, Mahabharat and other Sanskrit epics. In astrology also, the ancient scholars have given the auspicious times (muhurt) for procuring a plot of land or starting the construction work of a house or first entry in the newly built house etc. The intention of these methods of construction propounded by the ancient saints, seers and scholars, and transmitted through the generations, has been that human beings in this world may build a house which will bring health, happiness and all round prosperity for the inmates; A house which helps in achieving the best in the four groups (Chaturvarg:) Dharm, Arth, Kaam and Moksha; and attaining divinity. A place, natural or built by the living beings which protects them from heat, cold, rains, storms and adverse conditions of natures is known by different name in different cases. e.g. a house, nest, den, burrow etc.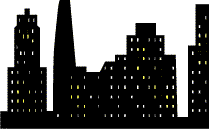 Man is the most superior among all the animals. It is expected of him that he builds a proper place or house for not only himself and his family, but also for other animals or things also with which he has some association, keeping in view their proper safety and maintenance. Also he should earn noblity by constructing dharamshala, temples, wells, ponds etc. for the benefit of one and all. At the time of wedding, it is a tradition in Indian culture, that the bride puts seven conditions (Saptpadi) before the groom, one of them is that if he promises to build a temple/garden/pond/well/Dharamashala etc. for public utility and benefit of the others, then only she will accept to be his wife. The groom has to promise and then it becomes the sacred duty of the man to build some house to keep his promise.
Vaastu considered the interplay of various forces of nature involving the five elements of earth, water, wind, fire and ether and strives to maintain equilibrium as these elements influence, guide and change the living styles of not only human beings but every living being on earth. Thus they influence our deeds, luck, behavior and other basics of life.
Vaastu Shastra is the sublime elucidation of your surrounding and their influence on your life. Vastu literally means " house" or Dwelling Place and its principles establish to create a harmony between the fine elements viz. Earth, Sky, Fire, Water and Air in the environment.
Vastu Shastra unifies the science, art, astronomy and astrology, it can also be said as an ancient mystic science for designing and building. Vastu Shastra helps us to make our lives better and will secure from things going wrong.
Vastushastra is an ancient building science which covers the philosophy and theory of Architectural works to construct any building and as well as living style of people. Vastushastra is based on various natural energies, which are available free of cost in atmosphere like:
Solar Energy from Sun.
Lunar Energy from Moon
Earth Energy
Sky Energy
Electric Energy
Magnetic Energy
Thermal Energy
Wind Energy
Light Energy
Cosmic Energy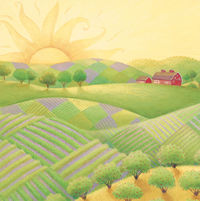 Utilization of such energies gives us pleasure peace, prosperity and money etc in our life. Now a days we are having National Building code, which gives us certain regulations to construct building, whereas in past our ancestors were having Vastu Shastra as a religious; rigourics code. As per shastra Vastu Purush is god of building science, hence let us pray. Thus Vastu is rational, as it is scientific, it is permanent as it is based on directions and directions are unchangeable. It is beneficial as it is a bridge between man, material and nature and above all it is practical, as it is very simple to follow. Build your house according to the guidelines provided by vaastu and lead a healthy and happy life.
Vastu can be used for every room, every house, every temple, every shop industry, town planning, tour, cities and even for earth. Vastu can be used for micro as well as for macro level.
Every creature on earth starts its life with sunrise as it performs day & night. Hence there is much importance of sun in every one life. It gives ultra violet rays in morning and infra red rays in evening which one basic need to reduce / generate bio-chemical germs, N2/ Oxygen / CO2 on earth.
Sun indicates light (illumination) will power, generosity, solar system, luck or fate, mobility and in body. It rules over bone, eye, heart, spinalcord, blood circulation and soul etc. Hence east direction is auspicious; it belongs to lord Indra. North is considered auspicious since magnetic lines of forced moves from North to South, thus origin of all the life.
There are three forces in action to create harmony. Wind, water and fire or, vaayu, jal and Agni. If these forces are kept in their appropriate places, then there will be no disturbance. But if water is put in place of fire and wind in place of water or in any other combination, the forces will start acting accordingly and create disharmony and unpeacefulness.
Authenticity Of Vastu
The biggest Proof of vaastushastra can be found during the time of Ramayan and Mahabharat. Even in the cities of Mohanjodaro and Harappa the application of vaastushastra can be seen. Since the science goes far back to the times of Lord Rama and Lord Krishna there are many interesting mythological stories concerning the origin of Vaastupurush (the deity).
If you consider it a mythological fact then here are the most unbelievable examples that Vastu is a science and one must follow it wholeheartedly.
Geographical situation of an area affects the nature thus the vastu for every place changes. We see that some countries are much advanced, developed and prosperous while others are much backward. For e.g.
Japan, existence of deep water in North and the East is considered most auspicious according to vastu shastra. The eastern side of Japan is widely spread and open. Thus Japan gets full benefit of the rays of the sun. This is why Japan is rich and prosperous. There is sea in Southeast and south of Japan, which is a place for Fire, this is why it suffered the attack of atom bombs explosion and earthquake.
If we take Africa as a continent, we all know the northeastern corner of this continent is interjected. Northwest portion is projected, southeast and south have unlimited water, these all conditions are inauspicious according to vastu, that's why African countries are backward, uneducated, poor. But on the contrary, in the north of this continent, there exists Mediterranean Sea, which is favorable according to vastu. In the eastern part, river Nile flows and that's why civilization developed in Egypt and now Egypt got name and honour for its world famous pyramids.
Why to go far, lets discuss our own INDIA, we know we have the Himalayas in the North and Northeast side of our country which is against vastu, thus there is lot of poverty in our country. There is water in Southwest and southeast side of our nation, thus we have to face the attacks of foreign empires. One thing that makes India famous is that we have our slope towards east, which is a very favourable and auspicious sign.
Apart from the geographical conditions and different nations, if we take examples within our country, you will be surprised to see. Have you ever thought that why tajmahal is so famous that it has become the 7th wonder of the earth and why exactly similar structure called"chandbibi ka makbara" situated in Aurangabad is not yet known to the people. Why is so that the Tirupati balaji is world famous and other temples situated in the same regions are still waiting for the pilgrims to come. This is all vastu, they are famous because they are made according to vastu.
Thus to achieve the happiness, peace and prosperity, one must follow the principles of vastu.
Vaastu is an empirical science. Over the years, based on the knowledge in the Vedas, repeated studies on number of buildings, offices, temples, houses, apartments have shown a positive correlation between the application of Vaastu principles and success. It can be extensively applied to various edifices natural and man made land masses, temples, factories, homes, office buildings and corporate headquarters.
Water in the Northeast is considered most auspicious and Japan has the largest water body in this direction, a reason for its being one of the most prosperous countries in the world. Mumbai again has water in the North East and the Atomic Power Plant (Agni) in the South East thus according to Vaasthu principles and the most powerful, prosperous place in India.
The location and construction of the famous Balaji Temple, the most prosperous in India, are all according to Vaastu: Water tank in the Northeast, Kitchen in Southeast, and the Lord in Southwest facing East and so on. Studies conducted on cities like New York, London, Singapore, Hong Kong etc have shown they are according Vaastu principles.
The most famous prosperous industrial houses have also been studied; The Tata head quarters in Mumbai, Akbarallys the most successful retail store in India, factories of FACOR a highly successful industry in A.P. and many others have been found to be according to Vaastu.
Benefits of Vastu
Vaastu does not make any promise of a utopia, which holds no pain on loss failure. What can be offered if a series of manifest spares that can provide solar and comfort in times of trouble, well-being in times of distress, contentment amidst pain.
Vaastu, in the built form, is the way to achieve a rhythmic inner space, which would give the necessary strength for acting in the world outside despite the pain and the problems of life.
A building designed with the principles of Vaastu and numerical calculations of ayadi (receiving more and spending less energy) affects the individuals in three ways- physical, psychological /emotional, and spiritual.
Physical:
provides comfort, ease of use, convenience achieved by paying attention to space, high, ventilation, good circulation, comforts, color, form.
Psychological:
creates well-being, unlocks the tensions, enhances relationships inwardly and outwardly.
Spiritual:
Awakens the urge for understanding the meaning of life and death and evokes the quest for touching something more deep within and without. By ensuring that all three aspects of a person's life are touched, evoked, activated and harmonized, the entire universe of the spirit is opened up and made ware. This complete or holistic action is the strength of Vaastu. Vaastu architectural design enables to enjoy the following:
1. Clarity of mind and creative thinking
2. Problem solving ability and power to make the right decision
3. Happiness and healthier frame of mind
4. Mental alertness and refreshed feeling throughout the day
5. Sound restful and refreshing sleep
6. Full of energy and less fatigue
7. Tranquility and peace of mind
Is vastushastra ( knowledge ) beneficial for human life ?
This knowledge tells us the technique. How does construct a building at where we get maximum benefit from nature and environment and live or work with convenience and safety.
Human body consists of five elements
Earth, Water, Fire, Air and Space of Nature also consists by these five elements.
This knowledge co-ordinates five elements of our body with the five elements of nature along with natural forces. So that, we take advantage and benefit from nature and environment in our daily activities and live or work with convenience and safety.
Therefore this knowledge is very useful and profitable for us and help in our daily activities.
Each work has its nature and features, aforesaid knowledge gives us which is the appropriate direction for a desire work, where and how to construct a room, outer structure and interior arrangement of rooms according to the nature of work so that we do our work without any problem and handedness.
This knowledge tells us about the nature and work of directions and what kind of work do in which direction. Vastu knowledge advice what kind of work is best in which directions at where it is medium normal and average and which direction is prohibited for concerned work.
Vaastushastra tells us about the problems which comes in human life like physical problem, mental agony, downfall in business and other routine problem because the nature and environment and also suggests such kind of problem by remedial Vastu knowledge so it evidentially proved Vastu knowledge is very useful and profitable for human life and by this knowledge we get maximum benefits from nature and environment as well as we live or works with safety and convenience.
Er. Rameshwar Prasad invites you to the Wonderful World of Vastu Shastra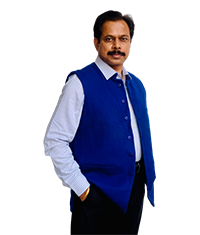 Engineer Rameshwar Prasad
(B.Tech., M.Tech., P.G.D.C.A., P.G.D.M.)
P: (+91-11) 22615299, 22615833
M: (+91) 9810105218, 9654255234