VAASTU & FENG SHUI BOOKS
Vaastu Urja Ka Vikas (Hindi)
3.

Vaastu Urja Ka Vikas ( Hindi ) By Er. R. Prasad
List Price : Rs.120.00 ( 10 US$ )
Excerpt :
This hindi book is written by Er. R. Prasad [B.Tech.(Civil), M.Tech., P.G.D.C.A., P.G.D.M. ]. He is a leading Vaastu & Feng Shui consultant having a large number of satisfied clients in different parts of the world. He is founder and director of Vaastu International which is providing consultancy and courses on these subjects. He has launched first indian portal on Vaastu which become most popular in world in this field. He has written many articles and is columnist in newspapers and magazines. Television channels like Star, Jain etc. have interviewed him from time to time. His efforts also led to the broadcast of this subject from Australian Radio. He has applied multi disciplinary approach to Vaastu. This approach can be used for buildings by easy methods for improvement of Vaastu Energy without making any change in construction.
In this book his published articles on Vastu, Feng Shui and Pyramids are compiled. Besides these several ways to use Feng Shui and pyramids to improve energy level of premises are also given. The Symbolic Fengshui Gift for energizing eight directions are also inside it.
Vaastu Urja Ka Vikas ( Hindi ) By Er. R. Prasad
List Price : Rs.120.00 ( 10 US$ )
Publisher : Diamond Pocket Books (P) Ltd.
Payment Methods:
Demand Draft / Cheque in favour of Vaastu International / Rameshwar Prasad payable at New Delhi./ By Cash
SERVICES :
Courier or postal charges must be paid by you. Before ordering e-mail us so that we can tell the final amount to be paid. Order with cheque will be delivered after confirmation of payment.
FOR ORDERING BOOKS ON VASTU & FENGSHUI Click Here!

Er. Rameshwar Prasad invites you to the Wonderful World of Vastu Shastra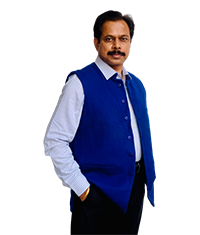 Engineer Rameshwar Prasad
(B.Tech., M.Tech., P.G.D.C.A., P.G.D.M.)
P: (+91-11) 22615299, 22615833
M: (+91) 9810105218, 9654255234