NUMEROLOGY
History of Numerology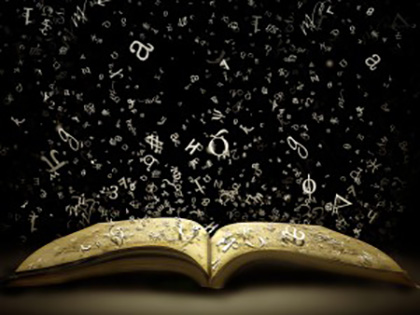 FOR VAASTU INTERNATIONAL COURSES - CLICK HERE
The history of numerology is somewhat cloudy with no definite answer as to where it first originated. Egypt and Babylon are recognized as the earliest recorded history of numerology by the majority of numerologists. It was here that the Chaldean system was developed under the influence of the Hebrews. There is also evidence of the use of numerology thousands of years ago in China, Rome, Japan and Greece. The credit for modern numerology, however, is most often given to the Greek philosopher Pythagoras.
FOR VASTU NUMEROLOGY COURSES - CLICK HERE
FREE ONLINE VASTU SOFTWARE - CLICK HERE
FREE ONLINE MOBILE NUMBER NUMEROLOGY CALCULATOR IN HINDI - CLICK HERE
FREE ONLINE MOBILE NUMBER NUMEROLOGY CALCULATOR - CLICK HERE
FREE ONLINE LO SHU GRID CALCULATOR - CLICK HERE
FREE ONLINE LO SHU GRID (HINDI) CALCULATOR - CLICK HERE
FREE ONLINE VASTU NUMEROLOGY SOFTWARE - CLICK HERE
FREE ONLINE NUMEROLOGY CALCULATOR - CLICK HERE
FREE ONLINE HINDI NUMEROLOGY CALCULATOR - CLICK HERE
FREE ONLINE NAME NUMEROLOGY CALCULATOR - CLICK HERE
FREE ONLINE DESTINY NUMBER CALCULATOR - CLICK HERE
FREE ONLINE KUA NUMBER CALCULATOR - CLICK HERE
FREE ONLINE CHINESE ASTROLOGY SOFTWARE - CLICK HERE
FREE ONLINE TATOT CARD SOFTWARE - CLICK HERE
FREE ONLINE INDIAN ASTROLOGY SOFTWARE - CLICK HERE
FREE ONLINE DAILY PANCHANG CALCULATOR - CLICK HERE
FREE ONLINE LAL KITAB PRASHNAVALI - CLICK HERE
FREE ONLINE NAKSHATRA AND RASHI CALCULATOR - CLICK HERE
Pythagoras was born is Greece around 590 BC and was one of the best known philosophers of his day. If his name sounds familiar it is likely because you were taught his theories in high school geometry class. He was a very important figure in the development of mathematics, although little is known about his true achievements.

There is very little recorded of the early life of Pythagoras, but it has been reported that he was a very magnetic, attractive, charismatic person and that everyone loved him. He is also believed to have won prizes for his agility at the Olympic games.
When Pythagoras was around 50 years old he established a school that was sort of a secret society in Crotona, Italy. The society was called the semi-circle and there he taught Mathematics, Astronomy and Music. The society was open to both men and women. and it is said that his students were made to adhere to a strict code of secrecy and were not allowed to put any of his teachings in writing. It has also been reported that his students had to go through a 5 year period of perfect silence which allowed them to reach a level of deep contemplation and to develop faith. Most of the little that is known of what he taught was written down after his death.
Rather than focusing on solving mathematical problems like modern day mathematicians, Pythagoras was primarily interested in the concepts or principles behind the mathematics. He felt that the entire universe could be expressed through numbers, and created a system for this that was then further expanded by other Greek philosophers. Although Pythagoras did not invent numerology, his theories took it to a different level which is why he is often credited with being the father of numerology.
Although the exact origin of Numerology hasn't been truly determined, there are strong clues. The Pythagorean and Chaldean schools of numbers are the most commonly used. Chaldean Numerology is older, but the Pythagorean system of numbers is far more popular especially in the west.
Pythagoras was considered a master mathematician. Born in Greece in the 6th century B.C., he demonstrated a natural gift with numbers. Many people are familiar with his theorems in geometry. However, he is also considered to be the Father of Modern Numerology. It has been recorded that he spent many years of study in Egypt and other parts of the world learning the ancient science of numbers. He later brought this knowledge back to Greece, where he taught for nearly forty years, and established a college and philosophy of numbers that would bear his name to this very day.
It was said that Pythagoras taught in secret. That each student, selected with care, had to go through a five year period of perfect silence for the purpose of contemplation to develop a deep sense of faith. Furthermore, his students had to commit his teachings to memory, for it was forbidden to put any of it in writing. It was only after his death, around the year 500 B.C., that his faithful followers broke with this tradition.
The Chaldean system of numbers better known as Mystic Numerology gives us an even stronger clue to the age of this science. Astrology, Numerology, and other occult studies were considered a religion, but not in the way we would know it today. Many Chaldean priests were also famous astrologers. They held the belief that all things were part of Divine Providence, and that the planets were simply heavenly interpreters. In the time of Alexander the Great, around 356 B.C., the Chaldean believed that their knowledge of Numerology and Astrology went back at least 473,000 years. Perhaps it was no accident that, in time, Chaldean and the occult became synonymous. The Chaldean system of numbers is still in use today.
Pythagorean V/s Chaldean Numerology
Most of the numerologists, especially in advanced countries of America and Europe are using Pythagorean method. In Eastern world, especially in India, many numerologists are using Chaldean method.
Numerologists who use Chaldean method are basically astrologers, or influenced by astrology.
Now let us see why you should use Pythagorean method instead of Chaldean one.
The first reason to use Pythagorean method is that this method is very logical, scientific and most evolved. On the other hand, Chaldean numerology is very illogical, unscientific and basic one.
Pythagorean numerology is the pure form of numerology, while Chaldean numerology is associated with astrology. Chaldeans have associated each number with a specific planet. But there is no logic behind this association. Numerology is not Astrology and Numbers are not influenced by Planets. If you ask a Chaldean numerologist to logically explain the association of number with planets, he will fail to do so.
Chaldean numerologists think that numer 9 is the number of completion, so they avoid this number in name numbers, while Pythagorean numerologists consider numer 9 in their calculations. It is very illogical to avoid number 9 from name number calculations as a person may have number 9 in his date numerology. Do Chaldeans avoid such date number 9? Off cource NO. This means Number 9 is not a number of completion for Chaldeans when it comes to date numerology. So this is not a logical thing to avoid number 9 as name number and count it as date number. According to their own theory, Chaldeans should avoid number 9 at both the places.
For name numerology, most of the numerologists, whether they are Pythagoreans or Chaldeans, use English alphabets. A common sense is that the numbers associated with the letters must be according to there place in the English alphabets. Pythagoreans use this common sense. That is why in Pythagorean numerology, A = 1, B = 2, C = 3, D = 4….. H = 8, I = 9….. R = 18 = 9……… X = 24 = 6, Y = 25 = 7, Z = 26 = 8. But Chaldean numerologists do not follow this order and associate letters with numbers without any logic. Ask them what is the logic behind the confusing association of letters with numbers, and they will fail to explain.
Chaldean numerology is very basic one and it lacks the concepts of Life Path Number, Soul Urge Number, Personality Number, Master Numbers, Karmic Debt Numbers, Personal Year, personal month, personal day, Life Periods, Pinnacles etc. All these concepts are used in Pythagorean numerology. Even Cheiro, the famous and popular Chaldean numerologist, who was basically an astrologer and palmist, did not know anything about advanced concepts, even the life path number!
Chaldean numerology has misinterpreted the meaning of many numbers. Moreover it emphasizes negative qualities of the numbers. This can create fear in the minds of the readers and students of Chaldean numerology. On the other hand Pythagorean numerology primarily talks about the positive qualities of each number, and then discusses about few negative qualities.
Pythagorean numerology gives a clear picture of the numbers a person possesses in his/her numerology chart. The Pythagorean numerology chart shows 5 core numbers which are derived from the person's full date of birth and the name which is registered on documents. Moreover it shows plenty of other numbers. Chaldean numerology chart lacks all these things.
We have observed that those who are inclined to so called superiority of ancient knowledge, like to practice Chaldean numerology. On the other hand those who are inclined to advanced and modern knowledge like to practice Pythagorean numerology. This is related to mindsets. A logical and scientific mind will always look for advanced and evolved things, while unscientific minds will always prefer older things.
Remember that although Pythagoras was a great mathematician. Modern Pythagorean numerology has new discoveries and inventions, and many concepts of this modern Pythagorean numerology are invented by modern numerologists. Pythagoras was unaware of it. On the other hand Chaldean Numerologists rely on basic ancient knowledge as Chaldean numerology stopped to evolve forever long ago. Modern Chaldean numerologist are allergic to new research, new discoveries and new inventions. They have nothing to do with it.
So what would you like to practice? Outdated and unscientific method or modern and scientific one?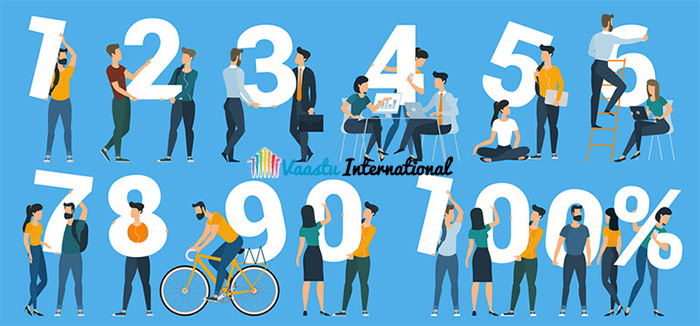 There are other schools of Numerology as well, all reflecting their individual places of origin as well as how they're applied. For instance, there were the ancient Brahmins of India. Cheiro (1866-1936), a leading palmist, numerologist, and psychic of his day, credited these mystic men of the East for much of what he knew. In ancient Japan, there's a system known as Ki, based upon certain numerical patterns found in the birth date. This system is slowly coming back into public notice. Then there is the sacred system of Hebrew Numerology, better known as the Kabalah, which is based upon the meanings of letters and sounds. And there's still another system coming from Africa that uses numbers for divination purposes. No matter what part of the world we look at, there's a system of Numerology that had its beginnings in the dawn of time.
Numerology and Astrology
While reading articles and books on numerology you would have read that numbers are influenced by planets, and each number is associated to a specific planet, like number 1 is influenced by Sun, number 2 is influenced by Moon etc.
In fact, numbers are not influenced by planets and numerology has nothing to do with astrology. If you want to study numerology in depth, you should always remember this.
The number-planet theory is promoted by astrologers who practice numerology, or the numerologists who are influenced by astrology.
In this article, we will show you how numbers work, and how they are not influence by planets at all.
How Numbers Work?
Numbers have their own vibrations. Each person possesses many numbers, 5 of them are most important, which are known as Core Numbers. These numbers are derived from the person's date of birth and full name. All these numbers are attached to the person. Each number has its own vibrations, and these vibrations influence the behavior, the way of thinking and reacting and other qualities of the person.
Even the external numbers like House Number, Vehicle Numbers, Phone numbers, and the Core Numbers of the spouse have their vibrations.
Each related number is attached to the person for life time or for a long period. On the other hand, planets are far away, millions and billions of Kilo Meters away from us. So it is very logical to say that the planets influence lesser on our life than our numbers. In fact, we are more influenced by our numbers than planets.
As numbers have their own vibrations, they influence our life. Moreover, each number influences the vibrations of other numbers.
The Difference Between Numerology and Astrology
It should be noted that in astrology, they have allotted numbers to the planets. These numbers are not according to the order of planets in our Solar System, but their importance. For example, they gave number 1 to Sun as the Sun is the most important planet for us. Then they gave number 2 to Moon as after Sun, Moon is important for us. (Actually Sun and Moon are not planets. Sun is star and Moon is natural satellite of Earth).
But when it comes to numerology, astrologers say that number 1 is influenced by Sun, Number 2 is influenced by Moon and so on.
In Indian astrology, they say the numbers of planets is 9. But in fact the number of planets in our solar system is 8. As said above, Sun and Moon are not planets, but astrologers count them as planets. Furthermore, they do not count Earth as a planet. They have added 2 imaginary planets, Rahu and Ketu, but they do not count few planets which really exist in our Solar System.
In Modern Western Astrology there are 7 classical and 4 modern planets. Here the number of planets goes to 11. Thus there is no unanimity on the numbers of planets in astrology.
Moreover ancient astrologers, either Eastern or Western, did not know that the planets are giant objects of matter, and each planet has unbelievable masses. They considered them as Gods or demons!. This is far away from reality and science.
If the numbers of planets varies from 7 to 11, and in numerology, the basic numbers are 9, how can astrologers give the right planet to the numbers?
The numbers in numerology are real, they are in order, they are universal and we have to use them frequently for counting and calculations. Our daily life is largely influenced by numbers. We watch numbers everywhere. Astrologers associated planets with numbers, but they failed to give Sun Signs and Moon Signs to the numbers 1 to 9. That means their thinking of planets' influence on the numbers is very superficial.
Unlike the number of planets in astrology, there is no discord on 'number of numbers' in numerology.
Astrology is influenced by Numbers!
In numerology, no planets, no zodiac signs, no houses are considered while reading a numerology chart. Astrology horoscope is not required at all for numerological calculations. Numerology has its own chart and it does not contain any of astrological things, because Numerology is just about numbers.
But on the other hand, astrology itself is greatly influenced by numbers. For astrological calculations, the astrologers always have to use numbers. But what is more important than the calculations, that in the horoscopes, there are 12 houses, 27 asterisms, 12 zodiac signs and 7 to 11 numbers of planets. As there are numbers everywhere in astrology and most of these numbers or number-sets are assigned with some specific traits, we can say that astrology is a different type of numerology!
What Pythagoras Said about Numbers?
Pythagoras was one of the greatest mathematician, metaphysician and mystic of the ancient world. (c. 570 – c. 495 BC). His theorem is still being taught to students of mathematics. He was a great numerologist too! Modern Numerology is based on Pythagorean numerology.
Let us see what Pythagoras says about numbers:
"Numbers rule the universe!"
And that is absolutely true, because numbers are everywhere, and everything in the universe is related to specific set of numbers. Let it be the number of stars in a galaxy or the number of galaxies in the universe, number of protons, neutrons and electrons in an atom, or the numbers of genes in humans or any other living beings. All the measurements are in numbers, let it be distance, weight or length, or the time.
We cannot imagine a life without numbers!
Here you should know that the meaning of number is: An arithmetical value, expressed by a word or figure or symbol, which is used for counting and calculations. Moreover, number is the amount (like one hundred, one million etc.), the place according to the order (like first, second, third etc.)
Though numerology is probably the least known or understood of the metaphysical sciences it is enjoying a resurgence in popularity. Today it is most often used to discover secret meanings and to predict the future.