VASTU SHASTRA
Vastu For Ceasing Accidents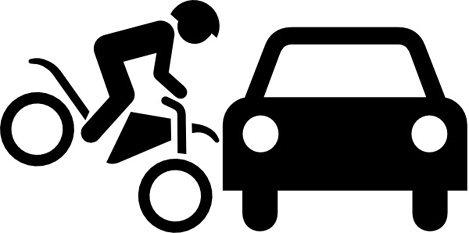 Vastu was always known to be the dwelling place for human beings and God. But that is not only restricted to dwelling but to greater apertures in life too. Vastu should be instrumental in every sphere of your life. It can help you escape some of the most unpredictable incidents which could have created havoc in your life. Vastu is formed by a combination of cosmic energies that are primarily based on energy from light, air, wind, fire, thermal and carbon. Did you know that Vastu has not just been popular in India but also all around the globe? Most ancient and famous architectural spaces have been designed and planned keeping Vastu elements in mind. People took long to realize the importance and need for a particular location and direction.
Accidents can take place at any point in life. It is considered as most unpredictable form in life. However Vastu does play a role in eliminating the chances of accidents in your daily life or at work place. Most factories will be planned in a way that could eliminate chances of accidents. Vastu Tips to cease accidents will involve placing certain cosmic objects on roads or certain areas of factories or houses that can help to curb accidents. These energies will get rid of all the negativity around you and your family. This will also help accidents to stop occurring at highways, roads and buildings.
Most of these objects tend to fall under the structure of pyramids. Pyramids hold excellent powers that can simply turn most negative energies into positive breathers. Vastu Tips to cease accidents will always involve special considerations for factories and industrial belts. Most construction areas would be prone to large number of accidents. This can be avoided to a large extent of the Vastu elements are considered and planned. You as a business man will always have the responsibility to ensure your workers are taken care of physically and mentally. Simply considering few essential Vastu requirements will help you stop worrying about a major loss. Firstly your area needs to be planned and considered via an expert Vastu consultant. Secondly you will have to incorporate all the Vastu elements that would be needed to be placed at various zones.
Vastu Tips to cease accidents should not be taken lightly. History is witness to lot of negativities turning into positive zones. There are relevant stories to prove the impact of accidents decreasing at various highways, factories and industrial zones. All that matters is whether you want to make your life secure by simply considering few of the necessary elements. You could en-cash some more information by visiting a Vastu expert or by reading testimonials online.
Road Accidents happen when the Agneya and Vayavya directions have defects, some times if Nairuthi is also had defect then accidents may occur. In Vastu shastra old sages (Rishis) clearly mentioned that if some alterations has done to our living house then the inmates cannot have all these troubles.
Vaastu shastra explains how to do the alterations and how to overcome from all these troubles.
To be frank we cannot feel that we are going to met with accidents, but after that we are searching for the ways to over come from the results of the incident.
If one takes care for the safety one's he never met with accidents or roads accidents, if might it may be happen, but that should be a very minor one. Believe it or not, this happens several times with the running experiences in this field. Some residents may take cautious.
If we divide the plot into four equal portions or blocks say NE, NW, SE snd SW and all the parts are equal. This is auspicious. If one block is extended towards to the opposite direction i.e., outer side, that will say it's effect. This is the important in vastu shastra. If the northeast and southwest parts are less and northwest and southeast parts are extended that means, the inmates has to suffer with max troubles. if the northeast block is extended towards east side or north side, then the inmates will enjoy the peaceful and happy life. We never expects the almighty's decision. But we have to take care on all of our daily routine works. Any thing may happens, but who knows this facts, only God knows everything. We the human beings has to take precautionery measurements. In this same way now we are following this vastu shastra.
There are several reasons for accidents, here we discuss some of them :
If southeast towards east direction extends, that will cause for accidents.
if Agneya street focus hits the house, then also accidents happen.
If Northeast portion is less in measurements, it may also be a reason for accidents.
Er. Rameshwar Prasad invites you to the Wonderful World of Vastu Shastra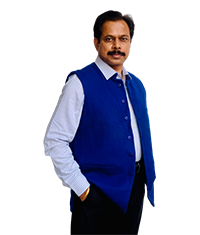 Engineer Rameshwar Prasad
(B.Tech., M.Tech., P.G.D.C.A., P.G.D.M.)
P: (+91-11) 22615299, 22615833
M: (+91) 9810105218, 9654255234