VASTU NEWS
Don't Place Mirrors in Bedroom
Readers Questions and Answers

Don't Place Mirrors in Bedroom
- Rameshwar Prasad, Vastu Consultant, Delhi, India.
Q. I have a very small room where there is just about enough space for my bed and my dresser. But part of my dresser has a big mirror and it faces the foot of my bed. Does it bring bad luck?
— Treena Mukharjee, Lajpat Nagar
A. Mirrors in a bedroom are a definitely not recommended as they over stimulate the energy in the room. In fact, bed rooms are supposed to be yin energy areas and a place for relaxation. Hence such mirrors can actually cause disturbances and affect your well being. It is best that it is placed inside your cupboard (in the bedroom). This will not have any side effects. You should avoid a mirror that reflects your bed. In your case, it leaves very little options, so you could try to hang some kind of fabric over the mirror to cover it.
Q. I live in a second floor apartment in a multistoried residential complex. I am planning to buy an electrically operated painting that displays flowing water. I have heard that such a painting can improve one's financial stability. How true is this?
— Nistha, Noida
A. I have seen these paintings, and while they do look pretty, beyond this they don't serve any purpose. Please remember there are no shortcuts to success. Symbolic placement can give you only symbolic results. For better results, place a water fountain in the north or northeast side of your flat.
Q. There is an electric pole in front of the main gate of my residence. Does it create any kind of obstruction? Is there any remedy to this problem?
— RS Sodhi, CR Park
A. A pillar facing your main entrance can create problems and brings obstacles in life. Try to shift it to either side of gate.
Q. Now that we have constructed our new house as per vaastu, do you think it's necessary to apply Feng Shui? And if we do, does it in any way hamper the Vaastu alignment?
— Rajeev Srivastav, Janakpuri
A. Vaastu is the science of environment and so is Feng Shui. Application of Feng Shui will not hamper your vaastu alignment as the science of Feng Shui is very dynamic and has a lot of flexibility. About the necessity of Feng Shui, you should be the best judge.
Mail Today
Rameshwar Prasad invites you to Read Published Articles Written by Him.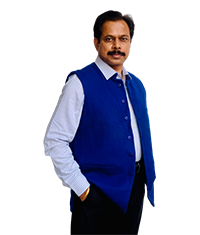 Engineer Rameshwar Prasad
(B.Tech., M.Tech., P.G.D.C.A., P.G.D.M.)
P: (+91-11) 22615299, 22615833
M: (+91) 9810105218, 9654255234