VASTU ARTICLES
Vastu for Exterior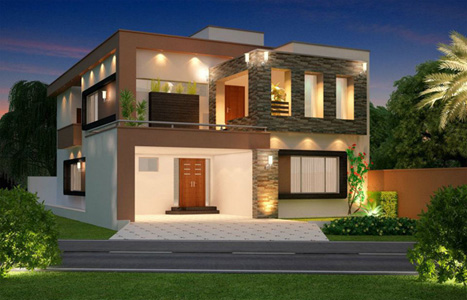 Compound wall: The compound is the wall that covers the boundary of the house. The compound wall should of more height and thickness in Southern and Western sides as compared to the Northern and Eastern sides, as it prevents negative energy in house.
Light walls in North and East sides are beneficial as they ensure morning rays and proper light in house. This way the South and West sides will also become heavier than the rest which is very auspicious.
Garage: The best place to construct a garage is the north-west and south-east corner, and never in the north-east, north or east portion of the house.
Overhead tanks: Overhead tank for water storage should be placed/constructed in south, west or south-west. However, south-west direction is considered best for an overhead tank according to Vastu. And any kind of underground tank created for storage of water should be in the north-east; it should be noted that an underground tank should never be constructed at the point where north and east directions meet. It should either be in the east or in the west but never in the center.
Underground Reservoir: It should always in the northeast and should never be in southeast or south-west. One should cover the all inner portion of the tank with tiles, preferably of white colour, so as to ensure cleanliness of the tank.
Well / Bore Well / Tube Well: These should be constructed in North - East or eastern sides to bring all round prosperity and new opportunities for growth.
Open space around the building: We have to carefully examine the space given to us around the building and make sure that you are leaving the maximum space in North and East side and less on South and West sides. The construction should never be on the Northern and eastern wall as this violates the basic principle of Vastu. The left area in North should not be less compared to the open area left in the South.
The proportion: The ratio between the length and breadth of the building should be 1:1 or 1:1.5 or maximum up to 1:2. It should never exceed this limit in any circumstance, otherwise it will become a 'long bar' shaped plot and is not at all auspicious.
The Levels: At any level the West, South, South - West sides should be more elevated than the North, North - East and East sides. Basically, the flow of water should always be from the South to North or West to East.
Terrace / Porch / Portico / Balcony: All these should always be located in the North, East or North - East sides of the building to bring the health, wealth and happiness. If one needs to construct balconies in in the southwest, they should be smaller than balconies in the northeast. One can construct an open terrace in the north-east, by constructing major part of the first floor in the southwest.

Er. Rameshwar Prasad invites you to the Wonderful World of Vastu Shastra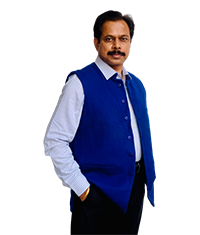 Engineer Rameshwar Prasad
(B.Tech., M.Tech., P.G.D.C.A., P.G.D.M.)
P: (+91-11) 22615299, 22615833
M: (+91) 9810105218, 9654255234