VASTU NEWS
Where Does One Park?
Readers Questions and Answers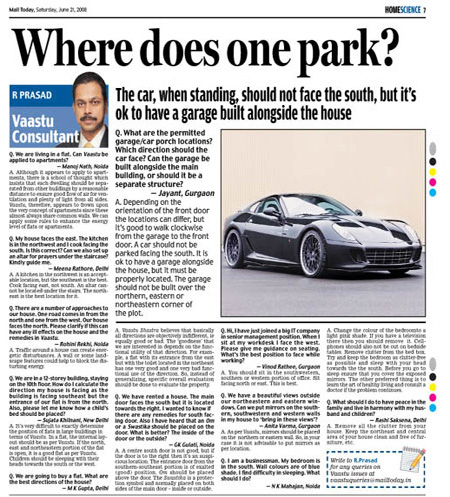 Where Does One Park?
The car when standing, should not face the south, but it's ok to have a garage built alongside the house.
- Rameshwar Prasad, Vastu Consultant, Delhi, India.
Mail Today
Rameshwar Prasad invites you to Read Published Articles Written by Him.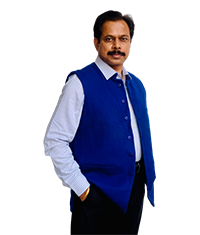 Engineer Rameshwar Prasad
(B.Tech., M.Tech., P.G.D.C.A., P.G.D.M.)
P: (+91-11) 22615299, 22615833
M: (+91) 9810105218, 9654255234