VASTU SHASTRA
Vastu Devta - Aapvats (आपवत्स)
Aapvats literally means, descendent of Aap or child of Aap. Samaranganasutradhara identifies 'Aapvats' as, 'Uma. In Sanskrit, the word uma also mean 'tranquillity: 'splendour: 'fame' and 'light'. Uma is another name of Hindu goddess Parvati. Goddess Uma came to earth from her heavenly abode Kailasha. The name Uma or Parvati is used for Sati (Shiva's first wife, who was reborn as Parvati).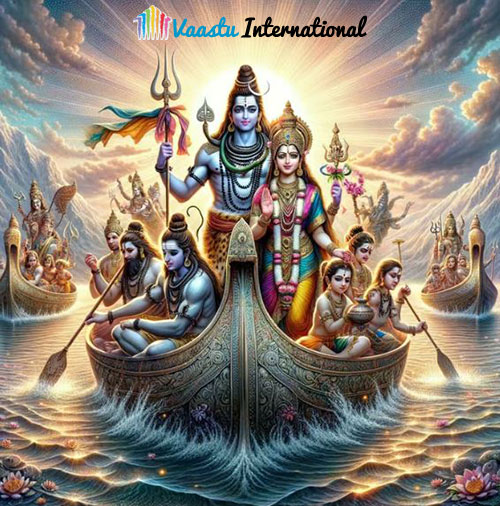 FOR VAASTU INTERNATIONAL COURSES - CLICK HERE
As Aap is supposed to be Himwan, Aapvats (the offspring of Himwan) is none other then Goddess Parvati, the consort of Lord Shiva. Mother Goddess Uma is the Goddess of Creative Power, Marriage, Children, Fertility, Beauty, Purity, Energy, Love, and Devotion.
Parvati is the embodiment of divine knowledge and mother of the world. She appears as the shakti ( essential power) of the Supreme Brahman. Her primary role is as a mediator in the conflicts of heaven. Along with Lakshmi (goddess of wealth and prosperity) and Saraswati (gqddess of knowledge and learning), she forms the trinity of Hindu Goddesses (Tridevi).
36. APAHAVATSA (NE) :
• Apaha brings ideas, Apahavatsa carriers these ideas towards practical application.
Devta (देवता)

AAPAHAVATSA (आपवत्स)

Alternative Name
उमा
God
Aapvats
Direction
NE
Planet
KETU
Attributes
CAREER
Samagri
दही
Mantra
ऊँ भवतन्नस्यमन सौ सचेतसा वरेपसौ नमः
समराङ्गण सूत्रधार
आपवत्स उमा स्मृता ॥
मन्त्र
(विश्वकर्म प्रकाश)
"भवतन्नस्यमनसौ सचेतसा वरेपसौ" ॥
धातु
वनष्पति
रत्न
मोती
चिन्ह
अंकुश
रंग
श्वेत
हवन सामग्री
दूध, भात, दही
Role
Nutrients, Nutritionist
Grocery
Ginger, Dry Ginger Powder, Water Jug
TO KNOW MORE ABOUT 45 VASTU DEVTAS [ENERGY FIELDS] - CLICK ON BUTTONS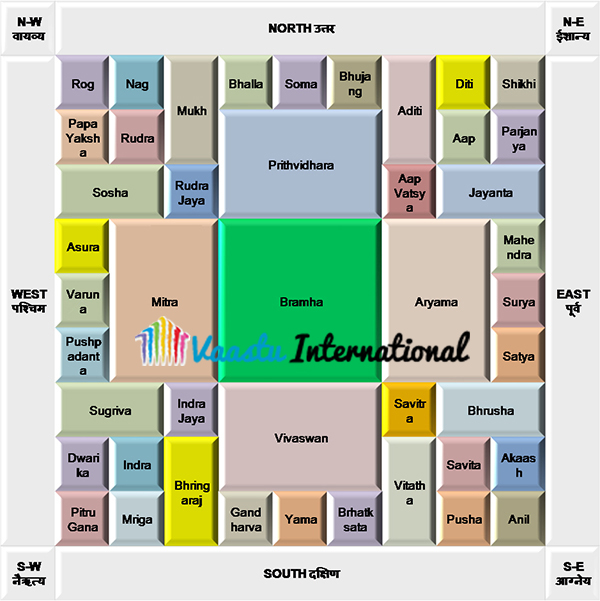 Uma-Parvati is the wife of Lord Shiva - the destroyer, recycler and regenerator of the universe and all its life. Uma is the recreative energy and power of Shiva. Parvati and Shiva are often symbolised respectively by a yoni ( argha) and a linga in the temples dedicated to her and Shiva. Yoni means womb and place of gestation, the yoni-linga metaphor represents 'origin, source or regenerative power: The icon represents the interdependence and union of the feminine and masculine energies in recreation and regeneration of all life.
Parvati is the mother goddess and has many attributes and aspects. Each of her aspects is expressed with a different name. h is called Annapurna (abundance and food).
Parvati is sometimes shown with golden or yellow colour skin, particularly as goddess Gauri, symbolising her as the goddess of fertility and ripened harvests. In her benevolent manifestation such as Kamakshi or Meenakshi (goddess with eyes shaped like a fish), a parrot sits near her right shoulder symbolising cheerful love talk, seeds and fertility. Parvati is thus a mixture of the Vedic goddesses Aditi and Nirriti.
There is a concept that Aapvats is Lord Ayyapa, the son of Mohini and Shiva. Ayappa is more popular in South India.
If this zone is in problem, the womenfolks of the house suffer.
FOR VASTU SHASTRA IN HINDI CLICK HERE
FOR 45 DEVTAS OF VASTU PURUSHA MANDALA IN HINDI CLICK HERE
FOR 16 VASTU ZONES IN HINDI CLICK HERE
FOR FIVE ELEMENTS OF VASTU IN HINDI CLICK HERE
FOR AYADI VASTU IN HINDI CLICK HERE
FOR GEOPATHIC STRESS VASTU IN HINDI CLICK HERE
FOR VASTU AND COSMIC ENERGY IN HINDI CLICK HERE
FOR VASTU TIPS IN HINDI - CLICK HERE
VASTU TIPS FOR PAINTINGS - CLICK HERE
VASTU TIPS FOR CLOCK IN HINDI - CLICK HERE
VASTU TIPS FOR REMOVING NEGATIVE ENERGY IN HINDI - CLICK HERE
VASTU TIPS FOR POSITIVE ENERGY IN HINDI - CLICK HERE
VASTU TIPS FOR CAREER IN HINDI - CLICK HERE
VASTU TIPS FOR MONEY IN HINDI - CLICK HERE
VASTU TIPS FOR HAPPY MARRIED LIFE IN HINDI - CLICK HERE
VASTU TIPS FOR PLOTS IN HINDI - CLICK HERE
FOR VASTU TIPS ON BEDROOM IN HINDI - CLICK HERE
FOR VAASTU MEDITATION - CLICK HERE
FOR AROMA VASTU TIPS - CLICK HERE
FOR CRYSTAL VASTU (RATNADHYAYA) - CLICK HERE
FOR ART OF GIVING - CLICK HERE
FOR VASTU NUMEROLOGY - CLICK HERE

Er. Rameshwar Prasad invites you to the Wonderful World of Vastu Shastra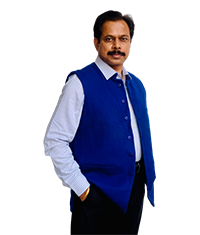 Engineer Rameshwar Prasad
(B.Tech., M.Tech., P.G.D.C.A., P.G.D.M.)
P: (+91-11) 22615299, 22615833
M: (+91) 9810105218, 9654255234