VASTU SHASTRA
Vastu For Study Room
Study room is a place where one sits peacefully to concentrate on studies.
This room should be located at proper place and direction followed by vastu principles.
The vibration in this room creates unseen noise making it unpleasing and if the directions of books, table are placed accordingly, this room will always give you peace and knowledge.
Ensure Your Child's Excellent Performance In Studies with Simple Vastu Tips For Study Room
Vastu Shastra is a scientific & practical tool, used by many of us, to overcome our daily challenges. Nowadays, when kids are much distracted towards games, play & recreation, many parents complain that the studies are being ignored. Though we must ensure a healthy balance in academics & sports, it is important that kids do not get distracted from studies. Vastu can be really helpful here, as just by following vastu tips for study, we can ensure kids carry the required concentration & focus on their studies. Placement of study table and books, colour schemes in the study room, location of kids rooms etc. must be planned in compliance with Vastu Shastra to ensure kids are inclined towards studies as per their age group.
Vastu does not require demolition or reconstruction, as popular among masses. Vastu compliance can very easily be achieved without demolition and just by rearranging the interiors of the house in terms of furniture relocations, colour & remedies.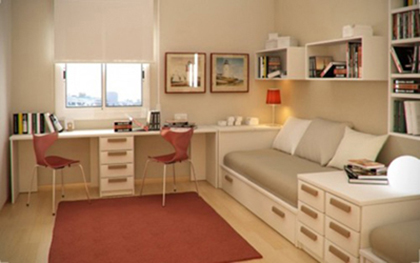 Vastu for Study Room
Vastu Shastra plays an important role when it comes to studies & kids' education. A vastu compliant home ensures that kids are maintaining a balance between studies & play, which is very important for the overall growth of the child. Parents must not focus their child only on studies. They must understand that both are equally important in paving the path for overall development of the child.
It has been observed that the direction of kids' study area, the colour schemes in kids' rooms, etc. do have an impact on the concentration & focus of the children. Thus, this must be planned in accordance with Vastu Shastra.
Best Direction for Study Room as per Vastu

The direction for study area or study table is most important and decides how the child progresses academically. This must be decided as per the age of children and the study field as well. Generally, the area between West and South West direction of the home (as calculated from the centre of the house) is considered favourable for the study desk for children. This direction provides the required concentration & focus, which in turn helps the children to perform better in their academics. Even if study books are placed in this direction, we can yield the benefits of Vastu for study room.

In case this direction is not available at home, due to site practical limitations, the following directions can serve as an alternative, in order of preference – North, North-East, West, South West.

Important: In case a toilet or kitchen is already planned in the West of South West direction, Vastu treatment without demolition must be adopted to nullify the negative effects of toilet or kitchen on the kids' studies.

Placement of Books & Study Table as per Vastu

The direction for placement of books and study table, if decided as per Vastu can be helpful in many ways. Firstly, we should know that the books or study table must not be planned in any low energy direction. Secondly, for optimum benefits, books & study related material must be placed in the West of South-West direction. Books placed in this direction ensures kids are focussed towards studies. Moreover, it also has been observed that it becomes easy for kids to memorize their syllabus if books are placed in this direction.

Also, the North-East direction can be used for study table, books, library or any study related material. This direction directly relates to the brain of residents. Hence, anything placed in this direction directly reflects in the mind of residents. Thus, books placed here will ensure that the children have study as their focus.

Best direction for Kids Play Area as per Vastu

Along with studies, play areas are also equally important for children of any age. This enhances not only their physical fitness, but also contributes to their mental development. Play activities or sports which include physical movement are a must. Thus, as per Vastu, we must plan the kids play area in the East of North East direction. This direction is also the ideal direction for placing games, sports & recreation activities.

Also, it is also to be taken care if games or play related activities must not be placed in the West of South West direction, as this will cause the reverse effect. The kids will be focussing on play more than studies.

Colours for Study Room as per Vastu

Planning the study room as per Vastu is not enough to experience the desired results. Colour schemes of the study room or study area should also be as per Vastu Shastra. For a study room in the West of South-West direction, the best colours as per Vastu are grey, off-white, cream, beige or light yellow. These colours ensure this direction is balanced in terms of Vastu Shastra and also improve the concentration in studies.

Maintaining the colour schemes is extremely important, because if wrong colours are used, it can severely impact the Vastu of that place. For example – If shades of red, green or blue are used in the West of South West direction, then it may impact kids' concentration.

Vastu Tips to Improve Concentration & Focus for Children
Study Table & Books or Study related material must be placed in the West of South West Direction.
Toilet, Kitchen or Dustbin must not be planned in the West of South West Direction.
Placing a yellow colour pen holder (pen stand) on the study table in the West of South West direction helps improve concentration & focus on studies.
The North-East direction of the house must be kept clean & tidy. Any clutter, scrap or dustbin must be avoided in this direction.
The study room must have light colours as per Vastu i.e., cream, beige, off-white or very light shades of yellow & grey.
Motivational quotations or sceneries if placed in the West of South West direction prove to be extremely beneficial for improving focus and concentration.
Vastu Tips for Entrance Exams
Vastu has proved to be a handy tool for many students aspiring to achieve success in their career. It must be noted, that Vastu cannot substitute your hard work or efforts put in the studies, but it can definitely help you get the upper edge by making the path easier for you.
Preparing for competitive examinations can be tough, especially in today's world where lakhs of students are appearing for the same exam. Vastu Shastra, if followed during the exam preparation helps us memorise the syllabus, improves our grasping and learning abilities, gives us the required motivation thereby increasing our chances for winning the examination.
It is recommended that the students preparing for competitive examinations must make use of North direction for placing their academic related material. Also, West of South-West direction must be used to study and understand complex concepts. North-East direction can help provide clarity of subjects which become hard to understand.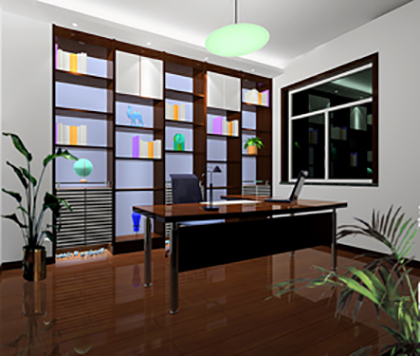 Vastu Tips For Study Room:
The study room should be placed either in the North, Northeast, East, West or Western Southwest side of the house.
Students must face East/North while studying.
A beam should never run above your head while studying.
The study room should be well lit and one should not face a blank wall or a window while studying.
One should prefer not to have the toilets in the study room, however bathrooms are fine.
The book rack should be made on the Southern or the Western wall.
The book shelf should never be planned above the study table.
The shape of the study table should either be square or rectangle.

The size of the study table should not be too big or too small. The proportion of the length & width should not exceed more than 1:2.
The study room should have images of Lord Ganesha and Goddess Saraswati.
The study table should not stick to the wall .It should be at least 3-4 inches away from it.
If the learner makes use of the Table lamp then the lamp should be kept in the Southeast corner of the desk.
A pyramid can be kept near study table as it balances the energy and increase the remembering power.
A pendulum watch should be put on the North wall of the room.
The windows should be larger on the eastern side and smaller on the western side of the room.
Use light/neutral colour scheme for better learning power.
We have to take care of the following points while studying about the vastu of the study room . Vastu consultation of study room involves a thorough analysis.
Proper location of the bedroom in the house
The direction of the Entrance
The direction & placement of the windows
The direction & placement of the study table
The direction to face while studying
The direction & placement of the book shelf
The direction & placement of AC, cooler, audio systems
The direction & placement of the telephone
The things to be kept in the study room
The colour scheme of the room
Er. Rameshwar Prasad invites you to the Wonderful World of Vastu Shastra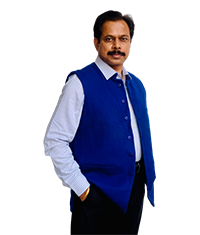 Engineer Rameshwar Prasad
(B.Tech., M.Tech., P.G.D.C.A., P.G.D.M.)
P: (+91-11) 22615299, 22615833
M: (+91) 9810105218, 9654255234