VASTU NEWS
Don't Keep Aquarium in Bedroom
Readers Questions and Answers

Don't Keep Aquarium in Bedroom
- Rameshwar Prasad, Vastu Consultant, Delhi, India.
Q. The entrance to a new flat that I want to buy is towards the southeast and it can only be modified towards the southwest. Will there be any problem? Is there anything that I can do?
— Ranjan Raheja, Noida
A. Southern southeast entry to a flat is alright. There is no need for alteration. If the layout of the flat is as per vaastu, you can buy this flat.
Q. I am a student of B.Com. I am very upset about the fact that I am not able to concentrate on my studies. I can't remember a thing. Please help me.
— Nalinikanta Das, Kingsway Camp
A. Get up early and go for a morning walk. Use a pink coloured table cloth. You may also place an education tower made of crystal or stone in the northeastern corner of the study table.
Q. The main door, the bedroom door and the back door of my house are in a line facing each other. I understand that this is not right by vaastu standards. I was told to hang a 6-rod chime to break this, which I did on the second door. Will this help?
— Sanjay Taneja, Delhi
A. When three doors are in a line, it is believed that the energy entering the house goes out directly. The wind chime must have not helped you much as three doors in one line indicate fast movement of energy which in turn leads you to a cash crunch. All you need to do is close the third door (back door) and hang a curtain on the second door to slow down the movement of energy. This will let the energy circulate within and will work in your favour.
Mail Today
Rameshwar Prasad invites you to Read Published Articles Written by Him.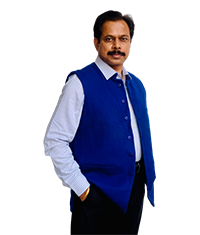 Engineer Rameshwar Prasad
(B.Tech., M.Tech., P.G.D.C.A., P.G.D.M.)
P: (+91-11) 22615299, 22615833
M: (+91) 9810105218, 9654255234