GEMSTONES
Choosing Gemstones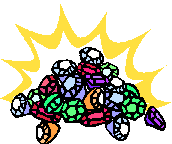 Choosing Gemstones
It is very important to choose the key gemstone that would help an individual in all affairs. There are several methods by which gemstones are advised to individuals. Some are of the opinion that Gemstones be prescribed for planets having a malefic influence on the individual. Others say that Gemstones be prescribed for planets that are having a benefic influence on the individual. There are other methods too.
Expereince shows it that Gemstones should be advised for planets that assume a key role in the chart and cast a benefic influence on the individual. This subject calls for lot of independent research. Here is a basic method that would be applicable in most of the cases:
1) Look at the ascendant Lord. This planet is the most important planet and generally controls everything in an individual?s life and most importantly health. If health is Gone then everything is Gone. The Ascendant Lord should be given the first priority in all cases.
2) Look at the key planets for the ascendant.,. For example for the Aries Ascendant Jupiter is a Key planet. If Jupiter is occupying Friendly signs, is in exaltation or is occupying the auspicious houses then Jupiter?s Gemstone i.e., the Yellow Sapphire be advised to the native.
3) Gemstones of the 6th,8th and 12th houses be avoided if they do not own a trine.
4) Gemstones for planets that are in debilitation should be avoided.
5) Examination should be made of the Major period. If the Lord of the Major period qualifies on the above four criteria then its gemstone be advised.
6) Combinations of Gemstones are allowed provided they are not enemies to each other. For example wearing a Ruby as well as a blue Sapphire is not advisable.
7) Lord of the ascendant ,fifth house and ninth house invariably are good for the native if placed well. Their gemstones should be considered.

Er. Rameshwar Prasad invites you to the Wonderful World of Indian Astrology.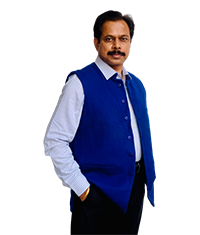 Engineer Rameshwar Prasad
(B.Tech., M.Tech., P.G.D.C.A., P.G.D.M.)
P: (+91-11) 22615299, 22615833
M: (+91) 9810105218, 9654255234