LAL KITAB
Origin of Red Book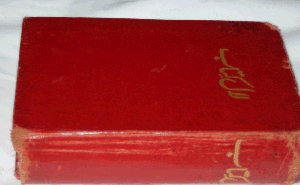 Origin of Lal Kitab

Red Book is an ancient book, its origin and author is not known. Astrology based on Red Book is different from other known branches of Astrology. Very little has been done to put the theory of red book astrology among the people.
Other branches of astrology generally suggest very few remedial measures which are complicated and expensive, whereas in Red Book Remedial Measures suggested House wise for every Planet, which are unique and help a person to get rid of evil effects of Planetary position in the most easiest and effective manner.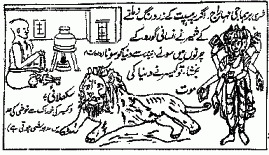 Our deep study and research thereon has enabled us to say that the theory and system suggested in Red Book are reliable and effective. We have tried to establish the relevance of Red Book in this modern era.
Today quite a number of Astrologers have combined their astrology with Red Book. They give predictions according to their own theories and suggests remedial measures of Red Book which is not the correct way.
Good or Bad planet suggested by the other astrological theories may differ from the theory of Red Book Astrology because it has different system of judging good or bad planets, so the remedial measures suggested will not give desired results or may be ineffective. Our deep study of Red Book reveals that whatever massages written in the Red Book are not properly interpreted.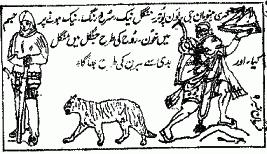 Many astrologers have quoted that the messages given in the Red Book are written in a hay way manner and also are irrelevant, but nobody has tried to solve the mystic messages of Red Book and arrange these messages systematically. Mystic messages given in the Red Book do have specific meanings, which cannot be understood without deep study.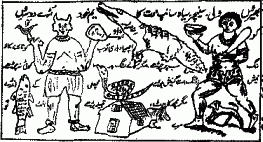 Lal Kitab needs no formal introduction. It is popular amongst neophytes and masters of astrology equally. The enamoured of the remedial measures of Lal Kitab and the astrologers who suggest them take pride in them. The measures are too simple to be explained in detail and too typical to be understood by an intelligent human being. Whatever be the facts they are quite effective and cannot be just given up for their simplicity. Rather they bring credit to him who suggests them.
Er. Rameshwar Prasad invites you to the Wonderful World of Lal Kitab (Red Book).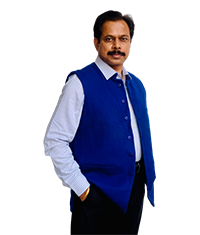 Engineer Rameshwar Prasad
(B.Tech., M.Tech., P.G.D.C.A., P.G.D.M.)
P: (+91-11) 22615299, 22615833
M: (+91) 9810105218, 9654255234