ASTROLOGY
Moon Sign Forecast For Aries in 2018

Moon Sign Forecast : Aries (Mesha)
Aries/ Mesha Rashi [Moon Placed in Aries]
Nakshatra - Aswini, Bharani, Kritika
Indian Star Sign: Aswini 1,2,3 & 4, Bharani 1,2,3; Krutirika 1 padas
Name starts with Sounds (Aa, Chu, Che, Cho, La, Li, Lu, Le, Lo)
Rashi - Lord Mars
Gem - Coral
Favourable colour - Red
Fasting day - Tuesday
Favourable number - 9
Favourable dates - 9/18/27
General
Aries is ruled by Mars. Since Mars has predominance of fire. The native is aggressive , and courageous . They loose their temperament quite easily and are independent mind person.
They care for luxuries and can gain wealth from their own efforts. You will find pleasure at work and happiness at home .
In general Mesha rasi people are independent in nature, adventurous and love excitement. They are good conversationalists, interested in arts and often rely too much on their own intelligence.
Annual Forecast 2018
Year 2018 is going to be a favourable year for you. Your ambitions and desires could get fulfilled. Whether you are in a job or in a business , chances for success are going to be bright. Savings and earning will get a boost. Rahu's transit may give some adverse results but Ketu's transit will be better. Jupiter's transit will be good for personal and family relations. Rahu placement may give you some opportunities to finish your higher education with ease. Saturn placement in the 9th house proves to be good in higher education. Both planets are in normal strength for better education. Placement of Saturn in the 9th house gives average results in all stages. Saturn aspect on the sign Virgo the 6th house (diseases) may create some health complications.
Though year 2018 appears to start in a moderate pace for the Aries natives, it will bring new associates and widens your friends circle.
This year highlights your partnership sector. New associates and friends will become prominent now. You will widen your friend circle and become increasingly popular. More gains through friends are foreseen. Help and gains from people who live in faraway places or foreign associations are in cards.
Acquisition of property and vehicle will bring happiness in the family. Spiritual retreat and pilgrimage comes as a savior to render inner solace. You will be able to maintain cordial relationship with everyone. 
Health expenses will be present till the first half of the year. Health of Mother and Spouse could cause some concern. Issues dealing with ancestral properties go unsettled. The second half of the year- will make the Aries natives to breathe a sigh of relief in health and money matters. Overcome it by patience and perseverance.
2018 with respect to different aspects in your life
Career: Career will be at its peak. You are likely to get an opportunity to exhibit your skills and talents to showcase yourself as to what you are best at. You benefit by setting goals and developing strategies. Unexpected positive changes will amaze and keep you delightful mood.
Work load increase by the later part of the year. You may find pressure heaping from superiors.
Businessmen do well throughout the year. Some may enter into new partnership deeds. 
Youths aspiring for new job and people looking for a change will be lucky after May 2018. 
Architects, chemists, civil persons, spiritual leaders, humanitarians will do extremely well throughout the year, while people in IT, tinsel world will see betterment in the later part of the year.
Love Relationship: Romance is not rosy until the mid of the year. Do go not overboard in your romantic liaison. Entering into new relationship is to be considered after May 2018. Unattached are likely to wedlock by the end of the year. 
Spousal relationship will find some times low and sometimes high. Compromise, adjustment and accommodative traits will help you to maintain peaceful relationship with your relationship partner.
Finance: Inflow of money will not be a cake walk. On the other hand, you will also tend to make unwanted expenses leading to overspending. Keep a check on extravagance. Doing charity is in cards. It is also good for you provided you do not go overboard. Be prepared to face some financial crunch. You are suggested not to take any financial risks or investments before May 2018. Unexpected fines and penalties might upset your budget plans. Keep track of your bills and dues. 
Some of you may pay off your debts in drips and drabs; however you will find your fiscal load reduced drastically in the mid of the year. 
The later part of the year is encouraging and positive with regards to finance. Outstanding amounts due to you will be recovered. 
Compromises or verdicts regarding litigations, if any, might be delayed. Double checking the documents and deeds will bring to sight the discrepancies that will avoid unnecessary controversies leading to legal issues in future. 
Businessmen belonging to this sign will be prone to adopt wrong measures or take hasty steps to expand their business empire by attracting large investments and this leave them in litigation issues. Excess borrowing will lead to huge debts and related legal issues. Up till June 2018 it will be wise to keep control of finance be it for the family or for the business.
Student & Education: Young Arians have to be more focused this year to achieve your goals. Pen down your targets and channelize your energies. Avoid complacency and easy-going attitudes. Put in your hard work to reach your goals. Group studies will be blessing in disguise. Make use of it fully and potentially.
Health: Health is positive for you in the early part of the year by way of relief from previous ailments. But the health of the life partner will cause some concern. Remember to take extra care to provide with nutritious food and incorporate healthy food habit to live a healthy life.
Bruises and cuts are more likely in this year. Possibility of accidents cannot be ruled out either. Being extra vigilant while travelling and driving along with careful handling of sharp items could avoid such happenings. 
Show gratitude to every part of your body. Spiritual retreats will help you maintain you calm and to radiate positive vibes.
Remedies :
Philanthropic remedies to be followed throughout the year:
1. Medical aids to the poor on Tuesdays.
2. Offer donations to poor.
3. Seek blessing from elders and Gurus.
4. Chant OM NAMAH SHIVAYA for 108 times daily.
5. Chant mantra for Jupiter "Om Divyabhushanaya Namah" 108 times on thursday.
Favorable Months: June, July, August, September, October
Unfavorable Months: January, February, March, April, May and November
Er. Rameshwar Prasad invites you to the Wonderful World of Indian Astrology.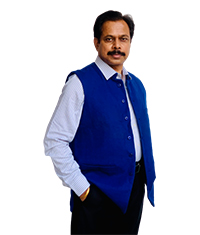 Engineer Rameshwar Prasad
(B.Tech., M.Tech., P.G.D.C.A., P.G.D.M.)
P: (+91-11) 22615299, 22615833
M: (+91) 9810105218, 9654255234