ASTROLOGY
Moon Sign Forecast For Aries in 2019

Moon Sign Forecast : Aries (Mesha)
Aries/ Mesha Rashi [Moon Placed in Aries]
Nakshatra - Aswini, Bharani, Kritika
Indian Star Sign: Aswini 1,2,3 & 4, Bharani 1,2,3; Krutirika 1 padas
Name starts with Sounds (Aa, Chu, Che, Cho, La, Li, Lu, Le, Lo)
Rashi - Lord Mars
Gem - Coral
Favourable colour - Red
Fasting day - Tuesday
Favourable number - 9
Favourable dates - 9/18/27
General
Aries is ruled by Mars. Since Mars has predominance of fire. The native is aggressive , and courageous . They loose their temperament quite easily and are independent mind person.
They care for luxuries and can gain wealth from their own efforts. You will find pleasure at work and happiness at home .
In general Mesha rasi people are independent in nature, adventurous and love excitement. They are good conversationalists, interested in arts and often rely too much on their own intelligence.
Annual Forecast 2019
People born in Aswini nakshatra(4) padas, Bharani nakshatra (4)padas, Krittika nakshatra (1st Pada) comes under Mesha rashi. lord of this rashi is Mars.
For Mesha Rashi people, This year, Jupiter moving to Sagittarius, 9th house on 29th March and coming back to Scorpio, 8th house on 23rd April. Jupiter continues his transit over Scorpio, 8th house up to 5th November and then he moves to Sagittarius sign, 9th house. Rahu transits over Cancer, 4th house up to 7th March and he moves to Gemini sign, 3rd house on 7th March. Ketu continues his transit over Capricorn, 10th house up to 7th March and then he moves to Sagittarius sign, 9th house on 7th March. Saturn continues his transit over Sagittarius, 9th house entire year.
2019 with respect to different aspects in your life
Career:
For Mesha Rashi, this year you will see changes in your career Saturn's transit over the 9th house from your moon will give some changes especially in the position of your job. Give me some changes indicating between March April or after November. If you are trying for a change in your job or trying for a promotion time between March and April will be very favourable for you. as Jupiter comes to Dhanu Rashi as well as placement of Saturn in Dhanu Rashi will give changes in your career. transit of Rahu in the 3rd house also helps you to get a chance to go abroad this year. your reputation will increase, and you will successfully complete your challenges and goals. but due to the transit of Jupiter over the 8th house, you may have to work hard to achieve success. you may also face some hurdles and financial issues in this year. Jupiter transit over 8th house gives misfortune and failures in some undertakings. Do not trust anyone blindly especially in work area as let me give you Unnecessary issues. try to do every work on your own you may get some failures, but the final result will be a success. Jupiter teaches you who are your well-wishers and who are your enemies. your reputation will increase this year after April those who misunderstand previously will know the truth and come back to your life. you also get support from your officials, but you are working skill and sincerity will make them understand what you are. uncompromising efforts from you will give for success in your career. Those who are in business or self-employed or a professional they will have a better time after April. you will see a busy year and financially supportive year. your talent will be recognised, and you may get awards or support from the government.
Family:
This year Jupiter transit over the 8th house from your moon sign. this will help you to maintain a good relationship with your family members as well as your life partner. there might be minor issues due to Rahu transit until March this year. the aspect of Jupiter over the second house will increase love and affection with your family members. Jupiter's transit over 8th house indicating that you will get much support from your family members. you will also spend much money on them. your social responsibility will increase, and you may participate in many family functions this year. your father and other family members will have some financial gains this year. Your life partner will get a good job this year.
Finance:
Financially this year will have a mixed result. your income will increase but at the same time, your expenditure will also increase. you may spend much money on family members. Jupiter aspect on 4th house 2nd house and 12th house will give mix results. you make purchase house vehicle or other properties in this year. you may also spend much money on luxurious. there will be some unexpected financial gain in April and after November this year. this year is not good for Investments. if you want to invest anything better do it in April or after November. Jupiter transit over 8th house may cause financial losses. Do not spend money without proper checking.
Health:
This year health will be normal. you need to control your food habits as it may cause some health issues like diabetics, liver-related problems, and gaining weight. transit of Jupiter over 8th House causes lack of immunity and slow recovery of health issues. Rahu transit over the 3rd house from March helps you in health issues. physical exercises and doing remedies to Jupiter will reduce health issues.
Education:
Students will have a good year. they will complete their education successfully. due to the transit of Jupiter over 8th house Main cause lack of concentration and reduced interest in studies. From March has Rahu starts transit over the 3rd house will help them to get success in every exam and increase in their competitive spirit. sometimes they may feel restless which makes them study less. to overcome this problem, they need to perform some remedies to Jupiter. those who are trying for abroad for studies they will get this opportunity after March. they may need to control their expenditure Abroad as un till November 5th May cause much expenditure.
Remedies for the year 2019
This year you need to perform remedies to Jupiter has Jupiter transits over 8th house may cause heavy expenditure sometimes so performing remedies to Jupiter will reduce the expenditure and also gives good financial growth for this you need to chant Guru Mantra or perform Guru Pooja at any nearby Navagraha Temple on Thursday.
Er. Rameshwar Prasad invites you to the Wonderful World of Indian Astrology.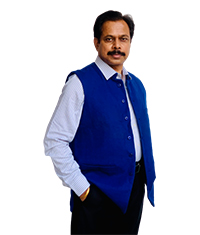 Engineer Rameshwar Prasad
(B.Tech., M.Tech., P.G.D.C.A., P.G.D.M.)
P: (+91-11) 22615299, 22615833
M: (+91) 9810105218, 9654255234