ASTROLOGY
Moon Sign Forecast For Virgo in 2019

Virgo- Kanya [Moon Placed In Virgo]
Nakshatra - Uttaraphalguni last 3 quarters, Hastha, Chitra 1st half
Indian Star Sign: Uttara 1,2,3; Hasta 1,2,3,4; Chitta 1,2 padas
Name starts with Sounds ( To, Pa, Pi, Pu, Sha, Na, Tha, Pee, Poe)
Rashi Lord - Mercury
Rashi gem - Embreld
Favorable color - Green
Favorable day - Wednesday, Sunday
Favorable number - 5
Favorable dates - 5/14/23
General
Natives are generally studious by nature and take keen interest in earning knowledge. It is very difficult to please them. They set very high standards for themselves as well as the people close to them. You are fanatical about cleanliness and your home and office will be spotlessly clean and tidy. Very practical, every thing you do is orderly with no room for error. You manage money wonderfully. You excel at everything you attempt. Most writers have moon in Virgo. You lack self-confidence. You have faith in religion.
In general Kanya rasi people are discriminating, emotional and are carried away by impulses. They will exhibit their intelligence and memory when quite young. They have taste in art and literature.
Annual Forecast 2019
People born under Uttara Nakshatra(2, 3, 4 Pada), Hasta Nakshatra(4 padas), ChittaNakshatra(1, 2 Pada) comes under Kanya rashi. Lord of this rashi is Mercury.
For Kanya Rashi people, this year Jupiter moving to Sagittarius, 4th house on 29th March and coming back to Scorpio, 3rd house on 23rd April. Jupiter continues his transit over Scorpio, 3rd house up to 5th November and then he moves to Sagittarius sign, 4th house. Rahu transits over Cancer, 11th house up to 7th March and he moves to Gemini sign, 10th house on 7th March. Ketu continues his transit over Capricorn, 5th house up to 7th March and then he moves to Sagittarius sign, 4th house on 7th March. Saturn continues his transit over Sagittarius, 4th house entire year.
.
2019 with respect to different aspects in your life
Career:
This year you will have average time regarding career. Transit of Jupiter and Saturn will give much workload and encouragement but due to lack of interest and health issues, you may not be able to complete your work. you need to work hard to get the desired result. You will get good support from your friends and colleagues and you may also get recognised by your institution. transit of Rahu until March will help you get the desired result. Rahu transit over 10th House may give overconfidence and not listening to nature Which may cause some problems in your career. Try to listen to others and respect their ideas and words which will help you to get success in every undertaking. do not try to do anything without others help and try to reduce your ego and over-enthusiasm. this year you may get recognised by your institution or by the government or some organisations this will help you to get your confidence back and interest on work. Some of you may get a transfer to another place and some of you may get a change in your job. Freelancers and artists will get good opportunities, but they need to be careful before accepting any contract as they may have to leave it due to some personal reasons. They will get recognised by their work and talent. men will have better returns until November. they need to be careful after November regarding the expansion of their business.
Family:
This year family life will be above average. you will get support from your friends and Coborn. There will be a function or a special event this year at your family. You may also go for a long journey with your family members. Transit of Jupiter, Saturn and Ketu over 4th house main give health issues to one of your family members. Your children will do well in their education and if they are planning for going abroad, they will get the desired result in this year. Your life partner will get a good job or promotion. There will be a change of place or house this year.
Finance:
Financially this year will have a mixed result. Your earnings will increase at the same time your expenditure will also increase. You may purchase a vehicle or house or property in this year. There will be some expenditure for your family members or in charity. try to avoid unnecessary expenditure and wastage of money that will help you to save money for the future. Investing money on big ventures is not advisable in this year. Transit of Jupiter over the 3rd house and the 4th house may not give desired returns from your investments so try to postpone major Investments in this year. Before March you may get some unexpected money or gains.
Health:
This year health will be normal. you may not get major health issues but there might be minor health issues due to the transit of Saturn over 4th house. You may suffer from back pain bone related in tissues and lungs related problems. Try to avoid taking much work stress and take proper rest also perform some remedies to Saturn to overcome health issues. The aspect of Jupiter 11th house will help in recovering health problems.
Education:
Students this year will have above average time. Due to Saturn transit over 4th house They may become lazier and lack of interest in studies. they may also postpone everything and try to avoid studying hard working. Transit of Rahu over the 11th house will help them until March after that they may need to work hard to achieve the desired result in their education. Those who are writing competitive exams need to be more careful while writing their exams as Jupiter transit over the 3rd house and Saturn transit over 4th house may give less concentration and lack of patience.
Remedies for the year 2019
You need to perform remedies to Jupiter, Ketu and Saturn in this year. transit of Saturn and Ketu or 4th house making health issues and hurdles in every undertaking so performing remedies to these two planets will reduce negative effects. For this, you need to chant Shani mantra and Ketu Mantra also Guru Mantra for better financial position and better career. you may also chant Hanuman Chalisa Ganesh Stotra Guru Stotra daily.
Er. Rameshwar Prasad invites you to the Wonderful World of Indian Astrology.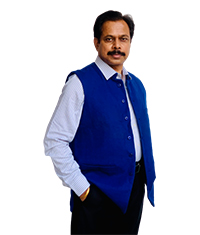 Engineer Rameshwar Prasad
(B.Tech., M.Tech., P.G.D.C.A., P.G.D.M.)
P: (+91-11) 22615299, 22615833
M: (+91) 9810105218, 9654255234