ASTROLOGY
Moon Sign Forecast For Taurus in 2018

Taurus / Vrishab [Moon placed in Taurus]
Nakshatra - Kritika last 3 quarters, Rohini, Mrigasira
Indian Star Sign: Krutrika 2,3,4; Rohini 1,2,3,4; Mrugasira 1,2 padas
Name starts with Sounds (Ee, U, Aye, Oh, Va, Vi,Vu, Ve, Vo)
Rashi - Lord Venus
Gem - Dimond
Favourable colour - White
Fasting day - Friday
Favourable number - 6
Favourable dates - 6/15/24
General
The Lord of Taurus Sign is Venus, a planet of comfort and beauty. Normally native of this sign are fair complexioned. Native is fond of beautiful things. They are well built, soft spoken and have pleasing personality. Not the adventurous kind, they prefer to follow a routine and can get terribly distressed for some reason. Artistically inclined, you appreciate art, music, dance and theatre. They enjoy good food and love having guests over.
In general Vrishaba rasi people have their own principles and ways. Often they have a piercing intellect. They are not bound by sentimentality but appreciate truth. They have much business knack and good intuition.
Annual Forecast 2018
This is going to be neutral year as Jupiter and Saturn Transits both are not favourable. Rahu and Ketu transits will give desired results in educational pursuits. Good time for traveling especially when the trips are short. Students will gain only if they will work hard. This year will be tough for married couple and people who are in love. People looking to get married may find their marriage will get delayed. Jupiter's transit in this phase is not supportive for marriage as well as love related matters. All your efforts in these areas will come to naught. Placement of Saturn in the 8th house and Jupiter in 6th house gives sudden issues. Saturn would not give support in health matters. In addition Jupiter aspect on the sign Aries the 12th house being in the 6th house (diseases) may create health complications.
Gear up dear Taurians; this is the right year to accomplish all your pending works. This year is bringing you good health, win over enemies, good food, and increase in earnings, social standings, overall competence and opportunities to exhibit your skills. 
Hectic travel and wandering is anticipated in the early part of the year. Relationship with siblings and neighbors might come under strain due to trivial matters. 
However you will be engaged in all types of materialistic and luxurious pursuits and also enjoy the same.
Some of you will be blessed to meet their spiritual master and you may take initiation and Divine energy from Him.
Your father's health may cause concern for you especially in the month of June and July. 
Ignoring children will make them feel unloved. So set aside some time for your dear ones.
A travel or a pilgrimage with family members is on the cards.
2018 with respect to different aspects in your life
Career: Businessmen belonging to the Taurus Moon sign will keep low profile during the first half of the year 2018. The year will create more obsessions for businessmen to go in for major expansion and new investment proposals. Any decision to venture into new business areas will prove to be detrimental for the interest of the business and this is evident for the year 2018. However courage and optimism will keep the businessmen in a comfortable situation due to the strong position of Saturn.
Professionals will outshine in their areas during the mid of the year. Many professional travels will make you stay away from your home. The natives aspiring for Job change can make it after June 2018. You will also get opportunities to participate in self-development programs.
People in Jobs and services will do extremely well throughout the year. Transfer or change of place to their desires is foreseen. 
People in Glitz and glamour will make a new mark. Hoteliers , models, jewelers, Stock brokers and doctors will witness success.
Love Relationship: High passions and romance are in the offing for all dreamy Taurians. Luck of love is prominent in the later part of the year. The beginning of the year especially in the months of February to April 2018 is not propitious for any romantic liaisons. Youths already in relationship align with the quality of your partner without any judgment. The more you can master the art of good judgment; the better off you will be down the line.
No major threat is seen as far as spousal relationship is concern. More happy moments and pleasure trips brings in more intimacy and bondage in your relationship. The more understanding between the duos, the more rollicking moments will be witnessed. Singles can anticipate marriage proposals in the end of the year. 
The beginning of the year may bring some discrepancies over insignificant matters. Don't make a mountain out of a molehill; this could steal away the happiness and peace. Seek blessings from your parents. 
Finance: Money is not very promising in the first half of the year. Balancing between income and expense will be a Himalayan task. There will also be some sluggishness to cope up with daily money needs. Some may procure loans to meet their expense. Budget planning will go for a toss. Doing charity is in cards. 
After August 2018, a ray of hope with respect to money inflow will give you a big boost. Old investments will bring gains. Later part of the year brings auspicious expenses. New investment opportunities are seen. Fortune smiles at you after August 2018.
Student & Education: The planets are not very supportive for the students this year. Students need to put more strenuous efforts to accelerate their interests for making progress. Careless attitude will prevail for the students till June 2018. There will be inner talents and courage for the students in preparing for their exams, but due to absence of mind students will struggle in their efforts to score more marks. Saturn will come as the savior for the students to score well and create credit for themselves.
Health: This is the ideal year for you to build good health. Focus and plan on your diets, exercises, meditations, yoga and spiritual practices. Remember, these will help every cell in your body to vibrate with energy and health. Keep aside your epicurean pleasure to remain healthy. Incorporate more of liquids and juice in your diet. Good health comes from sound mind. Stay away from stress and unwanted worries.
Remedies :
Home remedies to be observed throughout the year
1. Feed the poor patients on Saturday.
2. Offer donations to mentally challenged people.
3. Be polite and adapt compromising attitude. 
4. Chant mantra for lord Shiva 108 times daily.
"OM TAT PURUSHAYA VITMAHAE MAHADEVAYA DHEEMAHI THANO RUDRA PRACHODAYATH"
5. Chant mantra for lord Saturn 108 times daily.
"Om Nilambara vibhushanaya Namah"
Favorable Months: July, August, September, October, December
Unfavorable Months: January, February, March, April, May, June, November
Er. Rameshwar Prasad invites you to the Wonderful World of Indian Astrology.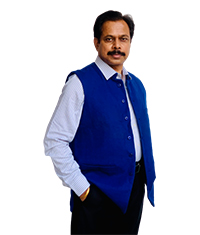 Engineer Rameshwar Prasad
(B.Tech., M.Tech., P.G.D.C.A., P.G.D.M.)
P: (+91-11) 22615299, 22615833
M: (+91) 9810105218, 9654255234