ASTROLOGY
Moon Sign Forecast For Libra in 2019

Libra - Tula [Moon Placed In Libra]
Nnakshatra - Chitra last half, Swati, Visakha first 3 quarters
Indian Star Sign: Chita 3,4; Swati 1,2,3,4; Visakha 1,2,3 padas
Name starts with Sounds (Ra, Ree, Ru, Ray, Ro,Tha, Thoo, Thoo, They R)
Rashi Lord - Venus
Rashi gem - Diomand
Favorable color - white
Favorable day - Friday
Favorable number - 6
Favorable dates - 1/15/24
General
Artistically inclined, beauty and harmony are important for you. You will have beautiful home, love art, music, theatre and dance. You are understanding and people come to you to solve their problems. You have the ability to see an argument from all angles, no wonder your sign is depicted with a judge's scale .You fall in love easily. You need to face reality and avoid escapism.
In general Thula rasi people love excitement and have the power of intuition upon which they often rely for their own guidance. Domestic life of Libra may be crossed by frequent tensions.
Annual Forecast 2019
People born under Chitta (3,4 Pada), Swati (4), Vishakha (1, 2, 3 Pada) comes under Tula rashi. Lord of this rashi is Venus.
For Tula Rashi people, this year Jupiter moving to Sagittarius, 3rd house on 29th March and coming back to Scorpio, 2nd house on 23rd April. Jupiter continues his transit over Scorpio, 2nd house up to 5th November and then he moves to Sagittarius sign, 3rd house. Rahu transits over Cancer, 10th house up to 7th March and he moves to Gemini sign, 9th house on 7th March. Ketu continues his transit over Capricorn, 4th house up to 7th March and then he moves to Sagittarius sign, 3rd house on 7th March. Saturn continues his transit over Sagittarius, 3rd house entire year.
2019 with respect to different aspects in your life
Career:
This year you will have an excellent time regarding your career. Transit of Jupiter, Rahu, and Saturn are favourable in this year which helps you to achieve better success in your career. if you are trying for a change in job or relocation, you will get the better opportunity after March this year. You will also get promotion and betterment in your career. if you are trying for abroad chance you will get it after March this year. there will be some unexpected changes between March and April are indicating especially in location. Saturn transit over the 3rd house and Rahu transit over the 9th house will help you to move from current place to another place or country. Jupiter transit over the 2nd house will help you to get success in every undertaking. You will also get appreciation from your colleagues and your higher officials. Your sincerity and your hardworking nature will be recognised by your institution which helps you to get better promotion. Business people will have excellent growth in their business if you are planning to invest money in your business or expansion of your business you can work on that in this year. Freelancer's artist and professional will get good recognition and work.
Family:
This year transit of Jupiter and Saturn are very favourable which is indicating that you will need a happy family life. There will be a marriage or other auspicious function at your home. problems between family members will be resolved. You will see increased harmony between family members. Those who are waiting for marriage or childbirth, they will get the desired result in this year. the health of your family members will be good. Transit of Rahu over 9th house may give a change of house or change of location. your father may have minor health issues after April this year. You may also get good support from your family members and friends. Your children do well in their field. They will achieve success in education.
Finance:
This year you will see a better time regarding money and earnings. Your earrings will increase, and you will enjoy a luxurious life in this year. you may also purchase a house or vehicle and you may spend money on auspicious events and Journeys. those who are trying to invest money this is the best year for you to invest money. You will get good returns from your Investments and better opportunities to get more gains. There will be a chance of getting unexpected money before April this year. you will also spend some money on donations. If you are fighting for your ancestor's property or money you will get it in this year.
Health:
This year transit of Jupiter and Saturn are very well so there is no major health issue indicating in this year. Due to Rahu transit over 9th house and in the year and Jupiter transit over 3rd house may give minor health issues related to arms legs and ear. If you are suffering from any health issue this year to you will recover from it. Try to avoid too many Journeys which may cause some health issues related to lungs and allergies.
Education:
This year students will have a very good education and better opportunities to expand their knowledge. Those were trying for admission in Abroad they will get it in this year, especially after April. You are an interesting education and patience will increase. Your knowledge will be praised by your gurus. you may also get medals or rank. Those who are writing competitive exams they will get success and also get a good job this year.
Remedies for the year 2019
This year you may need to perform some remedies to Rahu as Rahu transit over 9th house may give hurdles in your work and lack of fortune. To overcome this problem, you need to chant Rahu mantra for 18000 Times or Rahul Stotra daily. you may also chant Durga Stotra every day. This will give you good fortune and success in every undertaking.
Er. Rameshwar Prasad invites you to the Wonderful World of Indian Astrology.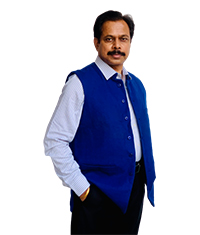 Engineer Rameshwar Prasad
(B.Tech., M.Tech., P.G.D.C.A., P.G.D.M.)
P: (+91-11) 22615299, 22615833
M: (+91) 9810105218, 9654255234