ASTROLOGY
Sun Sign Forecast For Taurus in 2018

For natives born between April 21 to May 20
(These predictions are Solar-based. Readers are requested to take date of birth into considering when reading these predictions.)
Hindi Name: Vrishabh
Date of Birth: 21st April to 20th May
Ruling Planet: Shukra
Nakshatras: Kritika
Lucky Numbers: 2,7,9,6
Lucky Days: Friday, Tuesday
Lucky Colours: Creamy White, Green
Lucky Stones: Diamond, Gomeda

Taurus is the second sign of the zodiac, which starts from April 21 and lasts till May 20. This sign serves as the storehouse of wealth and its owner is Venus.

Taurus Horoscope 2018
The year 2018 is supposed to be filled with peace and freedom to act as they want. It would be an amazing year and great for Taureans as they are bound to get tine to relax and rest.
Physically and mentally, Taureans will fell light as the planet Pluto transitions the house of Capricorn. In 2018, it would be best to wait and be cautious while making decisions. Your sensitive side will help you get closer to your friends and family but remember not to take it too far as it might do more harm than good.
You belong to the Zodiac sign if you're birthday falls between April 20th and May 20th. 2018 will be so much less stressful than the previous years. It will truly be the year of peace for people of the Zodiac sign Taurus. All will feel light as if a huge weight was lifted off the shoulder. Thus Taureans step back and relax a bit.
Taurus is considered to be one of the most stable Zodiac signs, as they always think the right way and follow the right path as they are certain of what they do. They love to be in control of every situation. They are usually not too fond of change. Knowing the facts stated above you would love to know what will happen in the future so here are the predictions for 2018.
An overview of year 2018
Jupiter in 6th house till mid October and then in 7th house, Rahu in 3rd house and Ketu in 9th house, Saturn in 8th house throughout the year, together determine the major transit results this year.
Venus the ruling planet of your Zodiac Sign is located in 8th house in the midnight chart.
This indicates that life threatening incidents can come up during the year 2018. The presence of Saturn also in 8th house along with Sun will ensure that there will be difference of opinions with elders and people of opposite gender. During initial 10 months of the year, Jupiter will transit through the 6th house in the midnight chart. During the latter half of the year, Jupiter will transit through 6th house, which may cause some obstacles and challenges.
There will be disturbing situations within family. Behaviour of Spouse and Kids will cause irritation and embarassing situations.
Few people caught in extra-marital affairs, will live under fear of getting exposed.
Father's health can be a cause of concern.
2018 with respect to different aspects in your life
This year is extremely good in all aspects of your life. Success is possible in competitive examinations, recruitment drives in public service sector, or government administration during second half of the year. New opportunities are indicated for the people in teaching profession. Contract teachers, visiting faculty or special trainers will be on demand and gains and profits will be very high. Educated unemployed people will find a suitable job as per their eligibility, either in government or it's equivalent. Students loose concentration a little while. You may not perform well occasionally in examinations due to fever. A favorable time for the people in poultry business, function halls or resorts, digital communications, and sale of medical equipment. Little gains are indicated on milk products. Ups and downs in business or accounting defects will be resolved with the help of your friends. New tax policies and bank transactions may give you inconvenience. Your innovative ideas in business will give you gains and profits. Business expansion with the partners make you happy. You will change your business strategies as per the changes in business environment. A bright opportunity is awaiting in job or profession. Gains and profits are indicated for the doctors, legal consultants, auditing experts, medical shop owners, also in import – export business, travels, automobiles, media, publicity, and small business start ups. Business with new partners will give you benefits. Gain of new contracts from government is possible. Business expansion and commencement of new branches, contracts or sub contracts can be expected. You will be able to manage money very efficiently. Good will in business will increase. Risk taking projects will be undertaken for additional income. Expenditures will exceed your income and also you may use other's money for some time. You will maintain secrecy of your financial sources. Status and reputation will be heightened for the educational institutes in your authority.
You will work very hard to make money by all means. With the success in your efforts, you will gain job that matches your qualification, and also work hard to fulfill your lifetime objective. The fruit of your hard work will make you delighted and joyful. You will enjoy benefits and cooperation from women in many works. Your efforts will give you satisfactory results with little disappointments. Most of the important works will be completed. Desires about change of residential status will be fulfilled for those staying in foreign land. Opportunities will be more for higher education, or technical education. People in police department will get good name. Acquaintances with the influential people is indicated. Insults and humiliation are also possible. Emotions need to be controlled. A favorable time for all the people to prosper in the field of education. You will not be able to meet your challenges in job or profession due to ill-health in critical time. Corrupt politicians may give you troubles. You will fight with them against your will. Works will be completed in second attempt. Those who became powerful personalities with your help will support your enemies. You will control your emotions and device strategy to deal with them and also achieve whatever you want. Your domination and upper hand will be proved in all the affairs. A promotion is possible in job and additional responsibilities, comforts, and authority also increase. You will help others in job creation. Also you will work for socially deprived community. Your orders will be challenged in the honorable court, but will not stand.
True friends will be identified. Accounting fraud, and wrong status of payments make you unpleasant. You need to understand the losses are minute at any stage. Hopeless works will be successfully completed with your abilities and it will be recognized. Long standing desires will be realized. Gain of dream house is also possible. Legal disputes will be settles outside the honorable court through mediation. You will discuss clearly with the siblings and partners in business, about assets to avoid problems in future. A good time for second marriage. Sudden changes in the mind of your soul mate make you disappointed. Time will be spent with the children every day. Success of children in examinations and unity in family give you joy. Problems with the son-in-law or daughter-in-law can be expected. This make you unpleasant and also you find it difficult to resolve the problem. The relation ships are so weak and make you upset. Quarrels are also indicated. This year brings joy and happiness in your life through marriage. Debts will be cleared. Financial status will improve. You will extend your help to your friends, relatives or soul mates.
Enough care must be taken in buying house or apartment. Do not take decisions based on illusions and misguidance of others. You need to be practical and have a vision of reality before any important decision. Monetary gains are indicated on fixed assets. Secret bank accounts will be opened. You will avail educational loans, and loans for construction works. You will work hard for the growth of public relations, and identifying taste or willingness of public. Your co-workers will gain more benefits through shortcuts and using unethical practices. This may upset you a little while but later you will also follow the same path and gain same benefits.
Your elevation in society, financial growth and stability, huge properties and assets with necessary comforts in life will not make you happy due to demise of a soul mate and close blood relation. Some times your memories will give you upsets. You will decide to have a proper diet plan. Joint pains or E.N.T problems may give you troubles. Traditional medication or usage of herbs will be suitable to your body. Enough care must be taken in deciding treatment methodology. You will actively participate in social service activities. Name and fame are indicated in job or profession due to your team spirit in achieving good results.
Career & Money
If career opportunities are to be taken into consideration then 2018 is definitely looking bright. Outside conditions in the field of career you are pursuing will likely influence your decisions and actions. Goals and ambitions must be stable. Stubbornness being a trait of Taureans will help you to strive through. The year 2018 is going to present a huge workload for the people of Taurus Zodiac sign.
Taureans must refrain from engaging in teamwork as well as co-operative conditions. It might seem a good idea to work in a team but refrain from such involvement. It might be difficult initially but it will yield great positive results to shape your future. If you truly work hard this year, you can take advantage of the fruits that your hard work yields for many years to come. One thing that you can be sure of is that substantial results will reveal itself by the end of 2018.
At the start of 2018, work load might be low but as the year progresses, work load will increase gradually. Sometimes the situations might get tough but you need to persist and continue to work hard only then will you achieve great success.
Love & Relationship
2018 in the love life of Taureans will be full of harmony and happiness. This period will provide great experiences that will definitely enrich the love life of Taureans.
Serene and pleasant are the words that best describe the love life of people belonging to Taurus Zodiac Signs in 2018. Views about love might differ from individual to individual, one might feel love is essential but others might feel it to be a great waste of time.
Taurus men and women need to keep their sensitive side alive for relationships to be successful and exciting. Around the middle of 2018, new partners may enter your love life. This is the best time to let go of the past and search for new beginnings. If you are already in a relationship then 2018 is the time to strengthen the relationship so that it can survive the test of time and unforeseen circumstances.
The planets of love work in your favor so that you can indulge and please your partner so that the relationship becomes stronger. If you are single then look for a partner outside your group of friends. 2018 is a great year and Taureans need to stay positive so stay positive and enjoy your love life.
Romantic life will also be peaceful just like the year 2018. At the beginning of 2018, the love life might seem hectic but as the year progresses, your love life is bound to become peaceful. Remember that peaceful does not necessarily mean boring. It just means that arguments and disagreements will be lower but love life will be full of passion and excitement. It is your decision to either express your feelings or completely suppress them.
Finance & Business
2018 would present various avenues of spending so the rate of spending will be on a high. Flow of funds will be steady but the level of money you spend will match the rate of inflow thus leaving little to save. Apart from the planned spending certain circumstances may pop up that might lead to unplanned spending thus putting a dent in the budget that you might have made to save. You, the Taurean, must stay steady and not let these spending throw you off-course.
Towards the middle of 2018, you can experience the flow of a huge amount of cash. This would be best time to plan you finances and pay off all your debts and loans. A smart move that you could make is to prepare a list of the expenses that are not essential thus giving you more funds to spend on more important things in life.
As the year 2018 wraps up, some Taureans may be able to make plans about buying high value things like house, luxury cars and so on. For this they will need to plan the finances throughout the year. So remember to make 2018 a financially good year plan ahead and keep a control over your expenses.
Health & Wellness
When it comes to health, 2018 is going to be a good year. Unhealthy habits needs to take a back seat and healthy habits like sports needs to take the front seat. Energy levels will be high so use them to enhance your health. These decisions will definitely affect your health in a positive way for many years to come.
Around the time, 2018 hits the second quarter, a drop will be experienced in energy levels thus putting the morale of Taureans to test. Keep a control on your emotions and strive through to see a boost in health and energy levels soar in a few months. Take some time to also rejuvenate and reenergize your body.
Mental health also needs to be looked after so spiritual pursuits like meditation and yoga would be good for improving mental strength and overall health.
It is essential to remove stress from your life so that confidence levels can soar high. Be resilient when handling life's challenges and let trifle matters go by without giving them much importance.
Family & lifestyle
2018 might be filled with a lot of stress that you need to overcome so make sure that on the family front, you keep peace and maintain truce with all family members and friends. Maintain a positive attitude which will be the only way you can ensure that everything runs smoothly.
The stance that you take must be both tactful and diplomatic but ensure that personal limits are not disturbed. Good intension is something that will help you earn the respect of family and friends thus ensuring a happy and joyful year.
It is imperative that you make time to spend with family friends. It is essential that these relationships are kept strong as they are the only ones who will help out in your time of distress. Gain their trust and be loyal to family and friends.
Remedies :
Stay away from tobacco, alchohol, extra-marital affairs on Sunday, Tuesdays, Thurdays, Fridays and Saturdays.
Taurus Monthly Horoscope 2018
The Taurus Monthly Horoscope 2018 will give us a snapshot of what all the months of 2018 are going to be like. Let us have a look then.
January 2018: Will be filled with many changes that will slowly get stable by the end of the month.
February 2018: From the aspect of health as well as career and business, it will be a good month.  
March 2018: This month will make you stronger from the spiritual aspect as you continue to explore the hidden aspects of your life.  
April 2018: This month is supposed to be the most spiritual month due to the strength of your 12th house but leg pain might pop up so do take care.
May 2018: In this month you will receive success in whatever you take on due to the dominance of your first house.
June 2018: In this month a watch must be kept on finances and any dealings of this aspect.  
July 2018: can be an intellectual month as the Taureans might gain a lot of knowledge or go about searching for more knowledge.
August 2018: Due to the strength of the fourth house, family life and the aspects related to your home will be great.
September 2018: It will be a month with changes both positive and negative that might cause disruptions in your life, so it will be a mixed month.  
October 2018: As Mercury goes into a retrograde; this month might mark the start of new things that positively affect your life.
November 2018: This month will definitely mark a lot of social activity for Taureans with parties and other social functions featuring in the month's schedule.   
December 2018: As the year 2018 draws to an end, the last month will bring for you, the Taurean many favorable opportunities in various aspects of your life.
Er. Rameshwar Prasad invites you to the Wonderful World of Indian Astrology.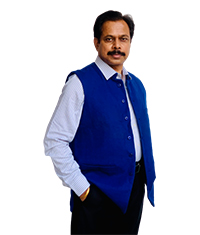 Engineer Rameshwar Prasad
(B.Tech., M.Tech., P.G.D.C.A., P.G.D.M.)
P: (+91-11) 22615299, 22615833
M: (+91) 9810105218, 9654255234