ASTROLOGY
Moon Sign Forecast For Gemini in 2019

Gemini/ Mithun [Moon Placed In Geminai]
Nakshatra - Mrigasira last half, Ardra, Punarvasu first 3 quarters
Indian Star Sign: Mrugasira 3,4; Arudra 1,2,3,4; Punarvasu 1,2,3 padas
Name starts with Sounds (Ka, Ki, Ku, Gha, D, Chha, KE, Ko, Ha)
Rashi Lord - Mercury
Gem - Emerald
Favourable colour - Green
Fasting ting day - Wednesday
Favourable number - 5
Favourable dates - 5/14/23
General
Native of this sign are generally modest, liberal and jovial. With their own efforts they achieve success in life. Indecisive people lack in making decision. You will have interest in art, music and literature. You are generally good in math's and editorial jobs. You possess the sharpest brain amongst the twelve signs. You flint from one thing to another at super sonic speed and this could be your strength as well as your weakness. You need to learn to listen more than talking. You are very easily bored and easily leave one task unfinished to start another. You make excellent parents.
In general Mithuna rasi people have a wavering mind and are active in motion. In general Saturn has some strong influence over them. They should cultivate a habit of Self control.
Annual Forecast 2019
People born under Mrigashira Nakshatra (3, 4 Pada), Arudra Nakshatra (4 padas), Punarvasu Nakshatra(1, 2, 3 Pada) comes under Mithuna rashi. Lord of this rashi is Mercury.
For Mithuna Rashi people, this year Jupiter moving to Sagittarius, 7th house on 29th March and coming back to Scorpio, 6th house on 23rd April. Jupiter continues his transit over Scorpio, 6th house up to 5th November and then he moves to Sagittarius sign, 7th house. Rahu transits over Cancer, 2nd house up to 7th March and he moves to Gemini sign, 1st house on 7th March. Ketu continues his transit over Capricorn, 8th house up to 7th March and then he moves to Sagittarius sign, 7th house on 7th March. Saturn continues his transit over Sagittarius, 7th house entire year.
2019 with respect to different aspects in your life
Career:
This year you will have Good career transit of Jupiter and Saturn helps you to achieve desired success at the same time Saturn's transit over 7th house May give change in place or job. Jupiter transit over the 6th house will help you to achieve a high position in your job. Rahu transit in over Lagna from March. you need to be careful with your way of thinking and behaviour as Rahul position in Lagna will make you more stubborn and egoistic. As a result, you may have fights with your colleagues and higher officials. this may lead to a change in your job or place. this position of Rahu gives you more Fighting Spirit and zeal of success. Try to be sincere and polite because this kind of thinking may cause problems later in your career. Businessman and self-employed people will have better recognition and success in their field. Sometimes they may get less then what they expected, but they should understand that they will get the desired result later. Rahu transit over your moon may give you much stress mentally as well as work wise so you need to be patient and wait for your time.
Family:
Regarding family life in this year, you will get mixer results aspect of Jupiter over the second house will give good support from your family but at the same time due to Rahu transit over the second house and the first house may give you some issues with your family members. Saturn's transit over 7th house causes some problems with your life partner especially after March Rahu comes to the 1st house and Ketu comes to 7th house Ketu and Saturn transit over 7th house may cause misunderstandings with your life partner. in the second half of the year, you will have an excellent family life. Problems with your life partner will end and you will lead a happy married life. those who are waiting for marriage they will get the desired result in the second half of this year.
Finance:
This year your financial position will be normal. In the first half of this year due to the transit of Rahu over the second house, there will be ups and downs in your income and expenditure. You will have good earnings but at the same time due to expenditure, you may not be able to manage your financial position properly. try to avoid unnecessary purchases and expenditure. in the second half of this year, you will see better financial growth.
Health:
This year Healthwise you will have normal time. There will be no major health issue indicating in this year but at the same time, you may feel mental stress and minor health issues due to the transit of Rahu and Ketu. especially you may feel unnecessary fears and lack of proper sleep. You may also get health issues related to make and stomach. to overcome this problem, perform some remedies to Rahu and Ketu.
Education:
This year students will have mixed results education wise You will have success but at the same time due to your negligence and lack of interest you may get less score than you expected. Jupiter aspect our second house and 10th House will help you to have better higher education. If you are writing competitive exams this year will help you to get success in them. the second half of this year is more helpful than the first half.
Remedies for the year 2019
You need to perform remedies to Rahu and Ketu in this year. As the transit of Rahu and Ketu is a bit average as a result you may have some health issues and communication problems with people. For this, you need chant Rahu mantra and Ketu Mantra or Rahu Stotra and Ketu Stotra. you may also do Pooja of Goddess Durga and Lord Ganesh to overcome problems from Rahu and Ketu.
Er. Rameshwar Prasad invites you to the Wonderful World of Indian Astrology.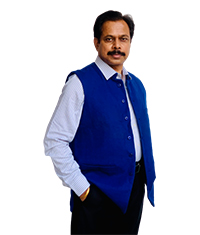 Engineer Rameshwar Prasad
(B.Tech., M.Tech., P.G.D.C.A., P.G.D.M.)
P: (+91-11) 22615299, 22615833
M: (+91) 9810105218, 9654255234