ASTROLOGY
Moon Sign Forecast For Capricorn in 2018

Capricorn - Makar [Moon Placed in Capricorn]
Nakshatra - Uttarashada last 3 quarters, Sravana, Dhanishta 1st half
Indian Star Sign: Uttarashada 2,3,4; Sravanam 1,2,3,4; Dhanista 1,2 padas
Name starts with Sounds (Bho, Ja, Je, Ji, Ju, Jay, Jo, Khi, Khu, Ga, Gi)
Rashi Lord - Saturn
Rashi gem - Neelam [Blue Sapphire]
Favorable color - Blue and Black
Favorable Day - Saturday
Favorable number - 8
Favorable dates - 8/17/26
General
Be Patient and wise, Practical and rigid, Ambitious, Religious, Hard working, Friendly and strong. Tends to be good-looking. Humorous and funny. Can be a bit shy and reserved. You tend to act before thinking and can be unfriendly at times. You like competition . Single minded devotion to Success- financial and business is very important to you than any relationship. You are capable of making any sacrifice for material gains. Women of this sign are more money minded. You need to be careful of allergies and skin problems. You will be healthy and strong person with idealistic look.
In general Makara rasi people have the knack of adopting themselves to circumstances and environments.
Annual Forecast 2018
Jupiter's transit will be favorable but on the other hand Saturn's Sade Sati will adversely affect your career and financial prospects. Flow of money will be tight and unplanned expenditure will disturb your budget. Avoid any risky or speculative transactions in this year. Rahu and Ketu have taken placements in 7th house and your moon sign respectively. Both transits are not favorable for you. You can expect tense conditions at your work place. This will be a difficult transit for Capricorn individuals, as it is accompanied with Saturn Saade sati also. 

You may find that family and domestic issues and problems may crop up in this year and cause heavy stress on you . Jupiter is transiting in your 10th house which will be good. By virtue of Jupiter transiting in 10th its aspects would be on 2nd , 4th and 6th houses. Its aspecting education house and competitions house so students will in general have a better period, but other transits are not so favorable namely Saturn and Rahu Ketu transits are not much favorable for educational pursuits. Saturn Sade-Sati has started operating in your chart; and it is in it's first phase. In transit, Saturn is crossing over the 12th from your Moon-sign. This transit will be adverse for you health along with your spouse and childrens' health also.
The year of 2018 will be financially good for you. Frequent spiritual short trips are seen during this year. The month of March will bring in gains from father. Children will make you proud and earning name and fame. A sense of detachment and liking for solitude will be witnessed in the months of February and March. Turning inward with contemplation during these months will help you know and understand your inner self. 
You would find amicable solutions for the problems that you had with your siblings earlier. The relationship would turn to become better by the middle of this year. 
This is the right period to set right your relationship with your mother. Seek forgiveness and blessings from her. 
There might be some circumstances where you might have to stay away from the family during the period, May to October. Your word will be honored by your family members. 
New friendship will be formed in the mid of the year. Friends circle will increase and you will become popular. Friends will give a lending hand in crisis or you may help your friend who will be in crisis. Meeting your old friends is in cards.
2018 with respect to different aspects in your life
Career: Business men see ups and downs initially. But conditions will stabilize around year. Your hard work will fetch good returns. Travels will be profitable. 
You are advised to avoid heavy investments. Expansion of business should be done with utmost caution. Possibility of disagreements with business partners are likely but will settle down amicably. 
Import and export will do extremely well this year. A new foreign association is seen and will bring success and gains. 
People in Job and Service will excel well. Long pending promotion and appraisals will get addressed by the management. Relationship with superiors will be very cordial. Some of them will favor you and will help in your career advancement. 
But your subordinates and colleagues might not be cordial enough with enough with you. 
Professionals will have to work hard to accomplish even their routine task. 
Political leaders, philanthropist, Humanitarians will outshine throughout the Year.
Love Relationship: Romance is promising only during the mid-year. Don't blow up over matters that concern your emotional life. Remain calm and the issues that surface will help you take a beneficial decision for future. It's better to keep your personal life a secret.
Unmarried will get married at the beginning of the year. Inclusion of new family members will be there during this year.
Congenial relationship will prevail throughout the year between the duos. However insignificant matters might pop-up to ruin your relationship. Beware, enjoy your relationship and cherish every moment
Finance: Financially this year will favor you. Good earnings and increase in bank balance will be added bonus. 
Though your creditors might pressurize you Jupiter comes as a protector by helping you find many ways to clear your debts. Try to curb extravagance and showy attitude. 
Keep guard of your health as well as your father's. Medical expenses due ailment of your father as well as for you are possible during the period of January till May.
During the month of January till May, there are possibilities of the expenses related to travel and change of places. 
Purchase of house, properties and vehicles are likely during this year. 
Litigations are favoring you but after some delays.
Student & Education: Students will not play with full deck; however, success is in cards. Socializing and distractions will be high throughout the year. Associate yourself with right kind of people for your growth and success. 
Students aspiring higher studies will be successful after May. 
Health: You will remain in pink of your health in most part of the year. Later part of the year could bring some minor ailments. 
Bouts of depressions are likely and avoid your melancholic instinct. This may lead to over eating. Ailing patients will find some relief after May 2018.
Remedies :
Home remedies to be followed throughout the year:
1. Seek blessing from Gurus and parents.
2. Watch your words.
3. Do charity for educational purpose. 
4. Donate for temple renovation
Chant mantra for Ketu Om Mrityuputraya Namah। for 108 times
Favorable Months: May, June, July, August, September, October and November
Unfavorable Months: January, February, March, April and December
Er. Rameshwar Prasad invites you to the Wonderful World of Indian Astrology.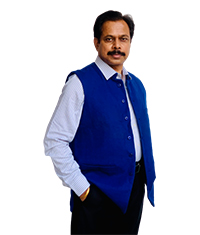 Engineer Rameshwar Prasad
(B.Tech., M.Tech., P.G.D.C.A., P.G.D.M.)
P: (+91-11) 22615299, 22615833
M: (+91) 9810105218, 9654255234