ASTROLOGY
Sun Sign Forecast For Gemini in 2018

For natives born between May 22 to June 21
(These predictions are Solar-based. Readers are requested to take date of birth into considering when reading these predictions.)
Hindi Name: Mithun
Date of Birth: 22nd May to 21st June
Ruling Planet: Buddha
Nakshatras: Mrigshira, Aadra, Punarvasu
Lucky Numbers: 2, 3, 5, 6
Lucky Days: Wednesday, Friday
Lucky Colours: Green, White, Yellow
Lucky Stones: Emerald, Onyx, Sapphire

The sun enters Gemini from May 22 to June 21 every year. This is the first air sign of the zodiac and also the first sign of communication and music. Gemini individuals are basically known for their dual nature. They usually behave younger than their chronological age and are regarded as prince of the zodiac.

Gemini Horoscope 2018
2018 would be a year that is full of energy in most aspects of a Gemini's life. A change will occur in the Gemini both mentally and physically. The year is definitely going to present various new and exciting opportunities.
It will be up to the Gemini to seize them or regret letting go of them. If you do seize them then great rewards are waiting for you.
If you do try then it will be easy getting great favors in both professional and personal aspects. 2018 is the year when your true nature will come forth. False promises might come your way but be sure to be cautious of those promises.
You belong to the Zodiac sign Gemini if you were born between May 21st and June 20th. It will be full of energy so you will be able to try new things. Substantial changes are about to enter your life that might lead to the start of different new projects. Follow your hobbies as they are bound to bring happiness in your life. Believe in your instincts as they will lead you to success.
Traits like being able to move fast, loving to stay active and busy will definitely affect the way 2018 shapes out for the Gemini men and women. The traits will either bring positive or negative outcomes for the people of Gemini Zodiac sign. Future might seem to be confusing to all but with the following predictions, 2018 will not be confusing.
An overview of year 2018
Jupiter in 5th house till mid October and then in 6th house, Rahu in 2nd house and Ketu in 8th house till mid October, Saturn in 7th house throughout the year, together determine the major transit results this year.
Mercury, the lord of your Zodiac Sign is located in 6th house from Gemini in Scorpio.
6th house is the house of debts, health, litigations, enemities etc and these issues will bother you.
Both Saturn and Venus are located in 7th house from your zodiac sign. These combinations are not very good indicators for relations. There may be changes in family and relation fronts. But change is "Thy" name for Gemini. In spite of such changes Gemini people will be full of self confidence. Financially they will be well off until October. Most of you will remember past and repent for the mistakes committed.
You will be guided spiritually.
2018 with respect to different aspects in your life
Efforts will be successful in achieving a stable job or profession. You will have opportunities from reputed organizations. Strong opposition can be expected in every aspect of your life. A promotion with additional responsibilities may not give you any satisfaction. Your co-workers do not like the way you function in your role. Challenges will increase in your work. You will become a disputed personality in work place. With great difficulty whatever elevated position achieved becomes useless. During second half of the year, you will help the people who incurred loss due to their negligence or mistakes. Your reputation will be affected by bad propaganda made by enemies along with unexpected people in their circles. Also you will take proper revenge on the people after waiting for right time. Change of place and facing new challenges can be expected. You will be assigned responsibilities such as submitting investigative reports on your co-workers. Reports will be prepared on humanitarian grounds. You work alone without the support of higher authorities and achieve success. This creates a shock in enemy group. There could be a transfer to some higher officials, who promised you, to stand by you, when you need.
All the obstacles and difficulties in education and competitive examinations will be managed with your strong determination. Favorable results can also be expected. Success is indicated in all your efforts and also admission to reputed institutes is indicated. The negligence of teaching staff may affect evaluation process and success is possible in recounting or revaluation.
Disputes or differences with the relatives will be resolved. Family status and growth in financial state make you joyful and delighted. There can be reunion with the people who are separated or disconnected from you earlier. Also you will compromise to stay back with the people you wanted to get separated. Your effort for sending children to distant place to pursue education becomes successful. You will enjoy cordial relations with the siblings. Disputes arose with the women make you unpleasant and may not be resolved. Joy and happiness will be there with the timely help and cooperation from the relatives. Differences exist in family. Efforts will be successful in performing an auspicious function. Acquaintances with the influential people and gains due to community feelings can be expected. Do not have any enmity with the relatives of spouse. Avoid participating in the activities organized by real estate societies, municipalities, and housing development societies. Loss of an important relationship make you upset. You will receive an information about the arrival of soul mates from foreign countries. This may create a situation to make arrangements to repay their debts. Problems can be expected with the behavior of children. Lack of unity and quarrels among relatives make you upset.
For the people in business, luck and fortune are indicated. Profits will be enjoyed in the field of grains, food products, printing, advertising, handicrafts, wholesalers, cinema, oil, cloth, gems, transport, contracts and construction works. A little discomfort may be there for the people in agriculture. You will try to maintain relations with the people at long distance to have it as a business strategy. Name and fame are indicated for the educational, service organizations and marriage consultancies running under your authority. Partners in business will spend their share for personal use and keep your share in investments. Care must be taken in joint accounts. New tax policies and banking transactions may create irritation and unpleasantness. Foreign travels can be expected.
Success in all your efforts, in political field make you delighted. Efforts of enemies will be neutralized in the initial stages only. Changes will be made to your strategies according to the changes in circumstances. Stay away from any conflicting issues and quarrels.
Your financial state will be good. Huge expenditures are indicated for the education of children. Availing bank loans is also indicated. new bank accounts will be opened and you work very hard to increase savings. The financial instruments issued by others may not be realized giving you inconvenience. Efforts for clearing old debts will be successful. Disposing commercial land and purchasing agricultural land indicated. Money will be recovered with the help of mediators. You will receive important certificates and documents from some one, that are lost long back. Long standing disputes will come to an end. Improper documentation of elders give you inconvenience. Care must be taken about gold ornaments. Visiting police station to save some one can not be ruled out. Money saved in finance companies may not help you in time. You will not be able to get justice from law and government authorities.
Lot of inconvenience is indicated due to your health problems. Viral fevers, joint pains, allergies, and E.N.T problems are indicated. Health of elders give you anxiety and may require your attention during the middle of the year. Delays in important works and unnecessary discussions increase anxiety. Care must be taken in self driving.
Career & Business
The planets Jupiter and Saturn will come together to help you prove your tenacity in the field chosen by you as your career option. If you are running a business then you should definitely seek out new ventures by expanding the horizons. Something new is going to happen within the professional aspect of your life. Even if you have achieved something in your professional life then do not sit content try to aim higher and reach it.
This year will be a slow year but as the year goes on you will definitely find a gradual progress in the professional aspect of life. Self-constraint needs to be shown at your workplace. Work hard but do take time off because it will not be good for you in the long run. It is good to engage in teamwork. Your forthcoming approach as well as your gutsy behavior will help you reach great success in life.
At the workplace, colleagues might seem to be aloof and give you icy attitude. You need to be cautious of their actions and gain the cooperation of the higher authorities. The level of energy being high will definitely increase your productivity at work.
This will definitely make the people at powerful positions take notice of you and your work. So working hard is the only way you can achieve great success.
Love & Relationship
Love life of a Gemini man or woman will be full of excitement and vigor in 2018. Your romantic relationships will be quite good this year. You will experience an improvement in emotions and enthusiasm due to the positions of Jupiter.
If you are still single then this is the year when your level of attraction will increase. You will be meeting people who share common interests. Head out to places where you have chances to meet new people and enjoy yourself. Social life will improve, thus enhancing your love life as well. Always present your true self to your potential partner and never create a false impression.
If you feel that your love life was boring then this is the year to spice things up. Try something new that is both interesting and exciting. Let your feelings and emotions lead the way so that new relationships can develop. Your best needs to be brought out in 2018 along with your true self to help the development of new relationships. You will definitely feel attracted to somebody.
Love life of 2018 will be full of passion, pleasure and sensual moves. You might feel annoyed by the behavior of your partner as they might not be compensating appropriately for your emotions and feelings. Some Gemini might be caught up in between two parallel relationships that might lead to a bad ending to 2018. Complications can be avoided if you can just trim and control your relationships from time to time. At the end of 2018, you might experience separations, reunions and other changes in your love life.
Finance & Money
2018 will be a mixed year when it comes to the financial aspect of your life. Most financial desires will be fulfilled but certain projects that are long term might not go according to your plan. The year will keep your hands full but for certain unavoidable reasons you will not be able to enjoy it completely. Do remember to prepare a budget to keep a watch on your finances. Always steer away from any kind of spending that is not essential.
Stay away from loans and debts in 2018 as it might lead to bankruptcy in the near future. If you have any loans and debts do make sure that you pay them off. Some money might come your way but do not waste them away. If the scenario does occur that you have extra cash then enjoy yourself. Non-material things will not interest the Gemini; they will seem interested only in material things this year.
Health & Wellness
Health in general will be quite good for most part of the year. You will feel energetic during most of 2018. Your performance in the career of your choice will be amazing due to this high level of energy. Around the middle of this year will be hectic and frenzied for the Gemini. Due to the intenseness of this period, your health might suffer a bit but do not let it make you weak. Sport activities or some recreational activity might be good for you. Maintain a good balance between the physical and mental aspect. This balance will help to keep you in good health all the way through to 2018.
Energy might be high during 2018 at least most of the time but you must make sure that this sudden burst of energy does not bring down your health. Remember to take enough rest as well so that working too much does not affect your health in an adverse way. It is necessary that exercise and work out from time to time. Whenever you feel too tired you need to rest well so that you have a healthy 2018.
Family & Lifestyle
Family life for the Gemini would be really good in the year 2018. It will be filled with peace and tranquility. Some changes might still need to be made to certain traditions and beliefs of your family.
Major part of the year will be peaceful but sometimes on rare occasions a squabble or disagreement might pop up with some family members. Do not let your emotions get out of control and gain a control on your sentiments so that delicate situations can be dealt in a diplomatic manner.
During 2018 do not try to make relationships go worse to a point from which it cannot be recovered. Changes are necessary in the relationship with friends and family so that it can be improved.
Remedies :
Donate money to eunuchs and observe religious duties on Saturdays.
Gemini Monthly Horoscope 2018
Let us have a look at the Gemini monthly horoscope giving us a month by month break up of what we can expect throughout the year of 2018.
January 2018: This month will see a high for Gemini when it comes to predictions about their love life and romantic relationships.
February 2018: From the aspect of business and profession, this month will see the development of new opportunities for the Gemini.
March 2018: this is the month when Mercury goes into the retrograde phase thus it usually depicts the rapid movement towards completion of goals.
April 2018: in this month your 11th house will be strong, you need to learn to be practical and not idealistic when it comes to relationships.
May 2018: it can be a month when the Gemini gets opportunities to improve communication with friends and family.
June 2018: This month will involve a lot of activities and changes can occur as well.
July 2018: This is the month when finances will be satisfactory thus you must strive ahead and achieve success.
August 2018: Anything related to the heart must be kept a watch on, may it be love life or heart diseases.
September 2018: It might be a month full of rash decisions especially related to money.
October 2018: The Gemini might feel like getting involved with different things but do be patient so that you can complete everything that you have taken on.
November 2018: Listen to your gut during this month so that you can achieve success in your ventures.
December 2018: The year will wrap up with positivity as new and promising opportunities come your way.
Er. Rameshwar Prasad invites you to the Wonderful World of Indian Astrology.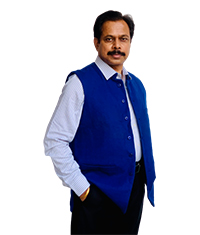 Engineer Rameshwar Prasad
(B.Tech., M.Tech., P.G.D.C.A., P.G.D.M.)
P: (+91-11) 22615299, 22615833
M: (+91) 9810105218, 9654255234