ASTROLOGY
Moon Sign Forecast For Pisces in 2019

Pisces - Meen [Moon Placed in Pisces]
Nakshatra - Poorvabhadra last quarter, Uttarabhadra, Revati
Indian Star Sign:Poorvabhadra 4, Uttarabhadra 1,2,3,4; Revathi 1,2,3,4 padas
Name starts with sounds (Dee, Du, Tam, De, Do, Cha, Che)
Rashi gem - Pukhraj [Yellow sapphire]
Favorable colou r- yellow
Favorable day - Thursday
Favorable number - 3
Favorable dates - 3/12/21/30
General
Highly romantic and sensitive, you need a person you can lean on and who can push you in all your endeavors. Low on confidence. You are compassionate and considerate of others and have greatly evolved intuitive skills. You acquire knowledge in various fields. You have deep faith in religion. Some may have a tendency of over spending.
Meena rasi is under the influence of the planet Jupiter. In general you are God-fearing, superstitious and religious.
Annual Forecast 2019
People born under Purvabhadra (4th Pada), Uttarabhadra(4), Revati (4) comes under Meena rashi. Lord of this rashi is Jupiter.
This year, Jupiter moving to Sagittarius, 10th house on 29th March and coming back to Scorpio, 9th house on 23rd April. Jupiter continues his transit over Scorpio, 9th house up to 5th November and then he moves to Sagittarius sign, 10th house. Rahu transits over Cancer, 5th house up to 7th March and he moves to Gemini sign, 4th house on 7th March. Ketu continues his transit over Capricorn, 11th house up to 7th March and then he moves to Sagittarius sign, 10th house on 7th March. Saturn continues his transit over Sagittarius, 10th house entire year.
2019 with respect to different aspects in your life
Career:
This year Meena Rashi people will have a stable and successful career. transit of Saturn over 10th House will give you an opportunity to get a long-term job or project. You may also get success in every undertaking. You will be recognised by your colleague and higher officials and you are may also get an opportunity to work abroad. if you are waiting for your promotion is better career change this year you will get that opportunity. Transit of Jupiter over the 9th house will give you success and fortune. You may get unexpected opportunities to improve your skills and growth in career. After March due to the transit of Rahu over the 4th house, you may have to face much workload and work away from home. If you are trying for a long-term job or project this year will be helpful for getting a long-term position. You may also have worry regarding your career growth as the transit of Ketu along with Saturn over 10th House may give you some delicious and hurdles. Business people will have a successful year as there will be an expansion of your business and an increase in sales and income. there is also a chance of getting new opportunities in your business which will make you earn more money. Freelancers' professionals and artists also have a successful year. They may sign new contracts are new projects which will give them good name and fame as well as money. They are also recognised by the government or some organisations which will help them to achieve more success in their field.
Family:
This year family life will be good for you. favourable transit of Jupiter over the 9th house will make you successful in every undertaking also support from your family members health of your father will be recovered and you may also visit some pilgrim places. Transit of Rahu over 4th house may make you live away from the home for some time due to your job. because of this, you may feel lonely for some time later as Jupiter's support is there you will come out from that thinking. Many Journeys in this year with your family members. You may also get an opportunity to go abroad and work there for some time. Saturn aspect on 7th house main give some health problems to your life partner but has Jupiter is supportive those health problems will be cured in a short time. Those who are waiting for marriage or childbirth they will get the desired result in this year. Jupiter's favourable transit will make you more successful and luckiest person.
Finance:
Financially you will have a good time but at the same time aspect of Saturn over 12th house may give you much expenditure. as you have enough earnings in this year so there will be no problem with the expenditure you may face in this year. You may also purchase a vehicle or property in the first half of this year. Your investments will give good Returns. Try to avoid investments after November has Jupiter's transit over 10th House may not give the desired result in financial Investments.
Health:
This year you will have good health has checked of Jupiter over the first house in give good health and happiness. There might be minor health issues due to the aspect of Saturn over 12th house and transit of Rahu or 4th house. You may suffer from health issues like gastric troubles Spondylitis and lack of proper sleep. As you are having the aspect of Jupiter over the 1st house you may get recovered from health issues in a short period.
Education:
This year students will have a very good time. the aspect of Jupiter over the 1st house and 5th house will give good education learning skills and interesting new learning. They may get success in their exams as Jupiter's favourable aspect will give them better results with less effort. they may also get admissions in desired institutions. If they are planning to study in Abroad, they will get better opportunities in this year. The aspect of Jupiter over the 5th house will give unexpected success to unemployed youth who are writing competitive exam.
Remedies for the year 2019
In this year you may need to perform remedies to Rahu as the transit of Rahu over the fourth house may give hurdles and mental stress. to reduce this problem, you may need to perform remedies to Rahul by chanting of Rahu mantra for 18000 times are chanting of Durga Stotra daily. You may also perform Rahu Pooja frequently to overcome this problem.
Er. Rameshwar Prasad invites you to the Wonderful World of Indian Astrology.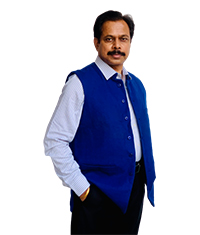 Engineer Rameshwar Prasad
(B.Tech., M.Tech., P.G.D.C.A., P.G.D.M.)
P: (+91-11) 22615299, 22615833
M: (+91) 9810105218, 9654255234