ASTROLOGY
Moon Sign Forecast For Aquarius in 2019

Aquarius - Kumbha [Moon Placed in Aquarius]
Nakshatra - Dhanishta last, Satabhisha, Porvabhadra 1 st 3 quarters
Indian Star Sign: Dhanista 3,4; Satabisham 1,2,3,4; Poorvabhadra 1,2,3 padas
Name starts with sounds (Goo, Gay, Su, Sa, See, So, Say, Da)
Rashi Lord - Saturn
Rashi gem - Neelam[Blue Sapphire
Favorable color - Blue and Black
Favorable day - Saturday
Favorable number - 8
Favorable dates - 8/17/26
General
The thinkers of the zodiac, original ideas are as much as a part of your mental faculty as water in a well. You need to realize what is plausible and far stretched. You possess a strong streak of independence and hate being tied down. You attract friends from all spheres of life. Your reactions can be unpredictable and confusing. You have creativity in abundance and can do well in related fields. You love traveling and give importance to privacy. Health wise, eyes and lower body demand attention.
Though Kumbha rasi are slow to observe, you are very shrewd and intelligent. You will learn to master all the arts which are under the sun.
Annual Forecast 2019
People born under Dhanishta (3, 4 Pada), Satabhisham (4), Purvabhadra (1, 2, 3 Pada) comes under Kumbha rashi. Lord of this rashi is Saturn.
This year Jupiter moving to Sagittarius, 11th house on 29th March and coming back to Scorpio, 10th house on 23rd April. Jupiter continues his transit over Scorpio, 10th house up to 5th November and then he moves to Sagittarius sign, 11th house. Rahu transits over Cancer, 6th house up to 7th March and he moves to Gemini sign, 5th house on 7th March. Ketu continues his transit over Capricorn, 12th house up to 7th March and then he moves to Sagittarius sign, 11th house on 7th March. Saturn continues his transit over Sagittarius, 11th house entire year.
.
2019 with respect to different aspects in your life
Career:
This year you will have a good career. transit of Saturn and Jupiter will help in achieving a successful career. Saturn transit over the 11th house will help you in getting promoted and having a better job. you may need to work hard as Jupiter's transit over 10th House may give you hurdles in every undertaking. You need to do every work twice or thrice to achieve success in it. your work will be recognised by your institution but there will be more Enemies who will try to harm you in getting a promotion are a better position. Try to avoid unnecessary fights, arguments at the office so that will help you to have a smooth career. there is no need to show your talent to get a name as it will be recognised automatically by your higher officials. you just need to work sincerely and silently. Those who are in business will get success and there will be an expansion of your business this year. you may also have new partnership deeds and expansion in your business. There will be a change in the workplace or the nature of the work this year. Freelancers, artists and professionals will achieve good success but at the same time, they may have to face much competition. You may also need to protect yourself from Enemies as they try to harm you regarding your work. Your creativity and you are working stamina will increase in this year. in the second half of this year, you will get more success and recognition.
Family:
The aspect of Jupiter over 4th house and the second house promising happy family life this year. your family members will achieve success and also, they are very supportive of you. The health of your mother and father will become normal and they will come out from health issues. There is an auspicious event or family function is promised in this year. you may also visit new places with your family members. You may also move to a new house or new city this year. The aspect of Jupiter over the 6th house will help in getting success in court cases and other issues. You will get unexpected support from one of your family members which will help you to achieve success in court cases. Your friends and your elders will be more supportive of you this year.
Finance:
The aspect of Jupiter over the second house and placement of Saturn over the 11th house will give you excellent financial growth in this year. Your investments and your speculation will give you unexpected gains and growth. Transit of Rahu over 6th house up to March will be helpful for you regarding financial gains. Later after March Unity be careful with speculation as Rahu transit over 5th house may cause Over excitement and wrong decisions. So, try to be careful while investing money once after Rahu transit changes to the 5th house. If you are planning to purchase a house or property it's better to wait until the second half of this year. in the second half, you will get better opportunities for Investment.
Health:
Healthwise Overall year will be good for you. there are no major health issues for indicating in this year. in the first half of this year due to the transit of Ketu over 12th house main cause minor health issues related to skin, foot and lungs. You will get speedy recovery from these health issues as the transit of Saturn and Rahu or favourable. Jupiter aspect over 6th house helps you in recovering health issues. If you are suffering from any health issues last year you will overcome from them this year.
Education:
This year students will have a very good time. the aspect of Jupiter over the 2nd house and 4th house will give them good education as well as good output from their exams. They may get ranks or achieve better success in their exams. If you are writing competitive exams are any other exams this year will be more successful year than before. Will also get a job or achieve the desired result. there might be more competition than before but at the same time, you will have more hard-working nature which will help you to get success in every exam.
Remedies for the year 2019
To get success in career and have better financial position you need to perform remedies to Ketu and Jupiter. Transit of Jupiter over 10th House sometimes may give you unexpected hurdles and delays. To overcome this problem Chand Guru Mantra Guru Stotra daily. Ketu transit Over 12th house up to March may give some health issues and more expenditure to overcome this problem chant Ketu Mantra or perform Ganesh puja regularly.
Er. Rameshwar Prasad invites you to the Wonderful World of Indian Astrology.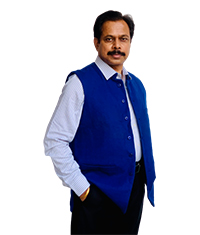 Engineer Rameshwar Prasad
(B.Tech., M.Tech., P.G.D.C.A., P.G.D.M.)
P: (+91-11) 22615299, 22615833
M: (+91) 9810105218, 9654255234