ASTROLOGY
Moon Sign Forecast For Aquarius in 2018

Aquarius - Kumbha [Moon Placed in Aquarius]
Nakshatra - Dhanishta last, Satabhisha, Porvabhadra 1 st 3 quarters
Indian Star Sign: Dhanista 3,4; Satabisham 1,2,3,4; Poorvabhadra 1,2,3 padas
Name starts with sounds (Goo, Gay, Su, Sa, See, So, Say, Da)
Rashi Lord - Saturn
Rashi gem - Neelam[Blue Sapphire
Favorable color - Blue and Black
Favorable day - Saturday
Favorable number - 8
Favorable dates - 8/17/26
General
The thinkers of the zodiac, original ideas are as much as a part of your mental faculty as water in a well. You need to realize what is plausible and far stretched. You possess a strong streak of independence and hate being tied down. You attract friends from all spheres of life. Your reactions can be unpredictable and confusing. You have creativity in abundance and can do well in related fields. You love traveling and give importance to privacy. Health wise, eyes and lower body demand attention.
Though Kumbha rasi are slow to observe, you are very shrewd and intelligent. You will learn to master all the arts which are under the sun.
Annual Forecast 2018
Jupiter is transiting in your 9th house from your moon sign and this is a highly favorable transit. Jupiter is natural Lord of the 9th house and it will be very auspicious in this transit. This transit will give best results in career and financial activities. Rahu and Ketu are transiting over 6th and 12th from your moon sign respectively. Rahu transit will be favorable for overcoming enemies and subduing the competition. Jupiter's transit by virtue of in 9th house its aspects would be on 1st , 3rd and 5th houses.
Its aspect on 5th will be beneficial for those who are expecting child birth. Your children will do well in life and also if you are planning for a kid then the need and desire for the same will be greatly activated in this transit. In general this transit will be good for family and personal life. People who are in love will find that their relationship is getting rock solid in this phase. People who are looking for love may find it in this phase. Students and research scholars will reap the good results of their hard work in this phase.
Brilliant students will get the scholarship for their intelligence and brilliance. Long distance traveling will be rewarding in this phase. A journey to a distant place regarding academic or cultural reasons may be undertaken by you. In general transit of Jupiter and Saturn should be beneficial for health related issues, but Rahu transiting over 6th from your moon sign may give some diagnostic confusions, it also can give health issues to your maternal side relatives.
Year is packed with major but positive changes.
Divine help and blessings for you throughout this year will make you move forward. Your spirituality level will increase and you will engage in philanthropic work for the welfare of society especially women and children.
The year will begin with auspicious functions at home. You will get name, fame, all around happiness and your desires will be fulfilled.
During May and June, short as well as long journey is promised for you. It might be a short trip to spend your holiday or might be a visit to foreign country. This change of place or surroundings will do well to you.
Your siblings will do well and might also help you in your job or profession. Short trips are in cards for them too. 
At the home-front situation might seem to go out of control setting the routines at home on edge. Rising tension or even conflict with family members might occur. Do not react, but diplomatically negotiate opposition or differences; you are recommended to be watchful of your action and words. Tactful handling will ease out the atmosphere. Your efforts will be successful. Taking out time for some spiritual practices will keep you keep mentally healthy and keep anxiety at bay.
You might initiate in bringing action amongst friends or peer groups
Your mother health needs extra care throughout the year. Take care that she doesn't miss her regular health checkups. 
For those aspiring for a child there might be a delay in begetting one.
2018 with respect to different aspects in your life
Career: Generally this year is promising you good career prospects in spite of some minor drawbacks. You name and fame will increase and you will be happy with the enhancements in your professional activities.
New and creative elements will help you to revive the stagnant professional situations.
Partnership business will not score well and this is not the right year to enter into new partnership ventures. 
Lot of reorganization by the superiors is in the offing during May to August. You will be delegated with extra responsibilities along with increase in your emoluments. This will be a big boost for you to give your best. 
Mid of the year could bring some disputes with the higher delegates, so better to follow diplomacy in the office and don't involve yourself in the office politics. June, July, September and October is not conducive for smooth progress in job.
Those who are seeking for a job may get their desired new job after April or if delayed then from November.
Diplomats, cops, administrators, statesmen, politicians, defense personnel, doctors, lawyers, professors, advisors, counselors, philosophers, astrologers, astronomers, and social reformer will flourish throughout the year.
Love Relationship: This year is promising mixed result for you for marriage and romance. Lack of warmth is seen in the relationship. You may feel bored and tired with your relationship. An innovative and novel approach will change the ho-hum relationship into something striking.
The singles will find their partner before May. 
Spousal relationship may not go smooth. It is good to be transparent on your relationship with your partner and not give room for misunderstanding. Between May to October there will be harmony and cordial relation.
Finance: Financial situations will evolve favorably. You will have a firm grip on finance and witness imminent improvement on money front. 
Long pending money will return to you in ease. 
The acquisitions denied in the previous year will come to you without much effort. 
Purchase of property y and vehicle will add pride and will bring happiness in the family. However double check the documents thoroughly. 
You will be able to pay off your loans and go for new loans. 
Court cases and litigation will take more time to settle down but during May to August you may see some improvement and this will be in your favor.
Student & Education: It is a promising year of educational pursuits especially the first half of the year. Children will do well in their studies and they will get rewarded for their achievements too. 
Keep a check of distraction and diversions. True friends will be very helpful in accomplishing your desire successfully. 
Some may face lack of memory power and concentration. 
Practice yoga and meditational technique to keep your memory sharp. Youths aspiring for foreign education will be successful in finding one after May. 
Seek blessings from your partents.
Health: Good health and vitality will help you to carry out your plans as desired. There are no chances of facing any problems especially in the first half of the year. 
This year will help you to come out of your habits and addictions. The later part of the year may bring some discomfort due to obstructive ailments. 
For those who have suffering long standing health problems, it will be long and hard road especially in the later part of the year.
Remedies :
Home remedies to be practiced throughout the year:
1. Doing charity to physically challenged people
2. Use more positive words
3. Chant mantra for lord Ganesha 108 times daily
"Aum vakratundaya hum"
Favorable Months: January, February, March, April, May, June and July
Unfavorable Months: August, September, October and November
Er. Rameshwar Prasad invites you to the Wonderful World of Indian Astrology.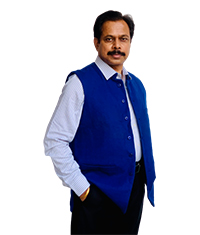 Engineer Rameshwar Prasad
(B.Tech., M.Tech., P.G.D.C.A., P.G.D.M.)
P: (+91-11) 22615299, 22615833
M: (+91) 9810105218, 9654255234