TAROT CARD READING
Free Tarot Card Reading
Free Tarot Guidance
Welcome to the world of tarot. Do you seek answers? The Tarot will help you make a beginning. Life gives you many choices. Sometimes, you find you cannot act on what you feel. Your abilities do not provide all the answers. Every individual is in the grip of external forces, and these work in tandem with your individual ability. The result of this union can vary from time to time.
Take your time to see what the cards have to say. What we provide here is not a solution. It should initiate a thought process and prompt you to take action. And every time you are confused, consult the tarot. It will show you the way.
It is really simple. Think of a question. Just click on the "shuffle" button. With this, the shuffling of the cards will start. Repeat the question in your mind and click on the "stop" button. The Three cards which are thrown up will reveal the secrets of your life.
So, are you ready to begin?
Click here to get more details of the three-card system
Click here to get more details about the Tarot card system
Meeta invites you to the Wonderful World of Tarot Cards
Master of Science, Meeta Prakash has long been associated with Feng Shui. She has developed the art of Colour Feng Shui in which she uses colours & Pranic Healing techniques for different personal problems and residential defects. Since last ten years, she is also associated with healing and spiritualism. After accomplishing Reiki I and II, she is busy practicing Tarot reading as a means for spiritual development. She is a columnist of Dainik Bhaskar Group. Her articles, write-ups have been published in a number of news papers & magazines.

She is also an expert of Indiatimes Astrospeak

She will give you the guidance and insight provided by your Cards.

Our Expert

Meeta Prakash
| | |
| --- | --- |
| Inputs Needed : Complete Name and Date of Birth | |
| Consultation Fees : Rs. 5100/- | Fill Order Form |
Rameshwar Prasad invites you to the Wonderful World of Tarot Cards.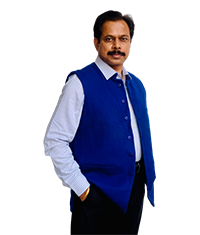 Engineer Rameshwar Prasad
(B.Tech., M.Tech., P.G.D.C.A., P.G.D.M.)
P: (+91-11) 22615299, 22615833
M: (+91) 9810105218, 9654255234