ASTROLOGY
Sun Sign Forecast For Cancer in 2021

For natives born between June 22 to July 23
(These predictions are Solar-based. Readers are requested to take date of birth into considering when reading these predictions.)
Hindi Name: Kark
Date of Birth: 22nd June to 23rd July
Ruling Planet: Chandrama (Moon)
Nakshatras: Pushya, Ashlesha
Lucky Numbers: 1, 2, 4
Lucky Days: Monday, Saturday
Lucky Colours: Orange, Red
Lucky Stones: Moon Stone, Pearl

Cancer is the fourth sign of the zodiac and its owner is moon. Sun enters this sign from June 22 to July 23 every year. The sun entering this sign will complete moving in first part (0-90 degree) and enter second part (90-200 degree). This will bring in a lot of changes and impact on all beings. It is also the house of emotions. Those who can't reflect their emotion with the right mood always stay behind other people.

Cancer Horoscope 2021
The year 2021 will be spent on socializing and building new contacts. This will help you to build your future after making important decisions with the help of new friends. In the process, you will make very close friends, and the friendship will last a lifetime.
Influence of Jupiter will be seen in your ambitions and success in life. Mars and Venus will make you romantic and sensual in your relationships during the year. Mars will take care of your health and vitality. Outside forces should not influence you if you have to succeed this year. You have to be diligent and determined.
The Cancer 2021 horoscope predicts that change is in the air. Cancer-born people often feel anxious when it comes to change, but once they adjust, they will be fine. It is best to always keep in mind that not all changes are negative. The stars have great things in store for Cancer-borns this year, but only if they are open to new opportunities.
Year 2021 would be a promising year for Cancer guys. You would see some of your past troubles and hindrances vanish, the dark clouds that have gathered around slowly start to dissipate and you would be able to see the Sun soon. Come out of your shell, Cancer. Venture out, socialize, put your resources to good use.
Through the year you would see better growth in all areas of your life. Do not stick to your old die-hard habits that have been hindering progress in life.
Give time for your own self, rather than caring for others. This would be a time to better your personal performance rather than reaching out to others. You have already done your bit. Myriad opportunities are in store these days. Avoid hasty decisions when it comes to tackling financial or health concerns.
For a short period between mid-May to late July, Jupiter will be in Pisces. During this time, you are likely to feel inspired to try new things, learn as much as you can, and travel to new places. Take advantage of this motivation. You don't know when it will come up again!
Be prepared for big changes in all areas of your life this year, mostly due to the planet Uranus. Your environment is likely to change in some way; this could involve moving or getting a new job. Either way, it will take some time to adjust to all of this. Make sure to be kind to yourself during these changes. If you can do this, then 2021 will be a great time for growth. If you cannot do this, then you will only find stress even during the 2021 Mercury retrogrades.
2021 with respect to different aspects in your life
Career:
Cancer natives are assured professional success this year. Overall prosperity is promised and a sense of stability would remain in your career field. Use the period in your favour, keep working towards your target. Much hard work and commitment however is asked on your part. You would have all the resources to come up in your professional standing these days. Hone up your special skills or talents.
Some troubles likely with authorities and peers in work place, though these might make you stronger by the day, be cautious though. Compromising with them would be better for now. Do not enter into unethical deals in work place. Through the year, your ambitions in life would be awakened. The planet Mars might make you a bit aggressive in your profession. Though this might seem defensive, do not burn fences for now. Strike a good balance between personal and professional life.
Love:
Your love life or marriage would see good days through this year, Cancer. You would be at your best in terms of sensuality and romance. Most Cancers would enjoy conjugal bliss. The single ones would finally find their loyal partner. Most probably partner would be through professional or social connections.
However as the year proceeds, things might turn sour or troublesome. You are likely to hook up with a fire sign person this period. Do not be dominating neither too assertive. Mutual give and take would be essential to keep your relationships on track. Some Cancer natives might encounter major crisis in this area. Much commitment and effort is called on your part to keep the relationship going on.
By nature you are too clingy, do not smother them much. Give him or her freedom and own space. This is a good time to unwind from family commitments and take some off-time together. Talk your heart out, bring about transparency in the relationship. Do no let work interfere with your love or marriage this year as trouble lurks around.
Clear the air around. Both of you should stay away from worries and anxieties that might spoil the love or marriage. The stars are favourable towards strengthening your relationship as the year moves on. If you are from a troubled marriage, do not be impulsive to start another one, look for the end of the year to lock a perfect partner into your fold.
Finance:
During the year 2021, Cancer folks would find no trouble with their finances. You would be sticking to your budget plans. And money inflow comes from many unexpected quarters through the year. However as the year proceeds, you might meet with financial hitches, hence bank on it when you have your hands full.
You guys might get finances through legacy or marriage these days. Your diplomatic nature would help you to make more money. However natives are asked to be prudent with their finances, as you might indulge at times. Beware of unexpected expenses lingering around without your knowing.
A wise move would be to be thrifty for now. Use your funds for your needs and not your greed. Stay away from any sort of speculative or risky financial deals for now. There is not much luck and fortune in store for you. The second half of the year shows an instability in your finances, play it safe.
Health:
The planetary alignments for the year 2021 promises Cancer folks good health and cheer all through the period. There would be no major life-threatening issues. However natives are advised to take good rest and sleep whenever time permits. Particularly the nervous and circulatory systems need to be attended with care these days.
You would have good immunity to withstand any communicative diseases around. Mars gives you better energy resources to stay active, alive and kicking. Your physical and mental health would be at their best this year.
Enjoy all the good things in life, stick to good health habits. Be cautious of what you eat, have a balanced in-take. Also be active and out-doors whenever possible. Some Cancer folks might turn very hyper-active at times. Maintain your cool and be at a composed state. Work towards any imbalance in your hormones. Good time to give up smoking and drinking that have been marring your health for quite sometime now.
Advice:
Major changes are on your way this year, Cancer, bank on them. You ought to trust people around you, this is not a time for any sort of misjudgement. Work towards success in your endeavors. Put all your might. Through the year, you might be asked to leave your comfort zone, do not have second thoughts. This would be a good time to socialize for Cancer folks. Take yourself through the year with pride and dignity, do not be pessimistic for now.
Cancer Monthly Horoscope 2021
Now that we have taken a look at the Cancer 2021 horoscope for the entire year, let's take a look at each month's horoscope summary.
January 2021 has the Sun in Capricorn blessing your relationships in every part of life. This is a great time to improve your platonic and work-related relationships.
February 2021 will be extremely lucky for you. You are likely to see a boost in your romantic and sexual relationships. However, Uranus may bring out your sensitive side.
March 2021 brings a dreamy nature, brought by the Sun in Pisces. This is a time to work on your projects, social relationships of all kinds, and your sex life.
April 2021 is a good time to focus on your career. Late in the month, Mars will enter Cancer. This will allow you to be more productive than usual. Your finances will also see a boost this month.
May 2021 encourages you to keep the focus on your career if you want to see success. However, try to keep this in balance with your social life or else your relationships may struggle.
June 2021 has Venus entering Cancer near the beginning of the month, making this a perfect time to work on your love life. Mars also gives additional strength in your sex life until mid-June.
July 2021 brings the focus back around to your finances. It should be easy to do this, as Mercury will be in your sign for about half of the month. Jupiter in Pisces, near the end of the month, will encourage you to spend money on your hobbies and friends.
August 2021 makes you feel a renewed sense of determination to accomplish your goals. You will feel more focused at work, compassionate in your platonic relationships, and passionate in your romantic relationships.
September 2021 is the time to make adjustments to your yearly plan. Ask for advice from your loved ones and spend more time with your family this month.
October 2021 predicts a boon in your social life. You are likely to meet new people and spend more time with your family members. You will also see good luck in finances this month.
November 2021 brings conflicts from others. This can be stressful. Luckily, you are likely to feel calm again around the 21st. Once the problems have passed, find a positive way to express your feelings.
December 2021 brings hope for the year ahead. You are likely to feel extra ambitious, especially in your career, during this time. Also, make sure to trust your instincts in all your relationships, if you want them to last into 2022.
Conclusion
The extreme movements of the planets through the signs in 2021 will bring both complications and opportunities. Change is inevitable. While change is not a Cancer's strong-suit, they will need to adapt. If they can adapt, this year can be wonderful. Good luck!.
Er. Rameshwar Prasad invites you to the Wonderful World of Indian Astrology.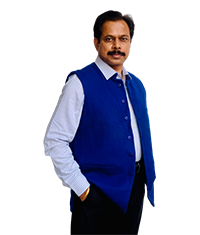 Engineer Rameshwar Prasad
(B.Tech., M.Tech., P.G.D.C.A., P.G.D.M.)
P: (+91-11) 22615299, 22615833
M: (+91) 9810105220, 9654255234