ASTROLOGY
Sun Sign Forecast For Cancer in 2023

For natives born between June 22 to July 23
(These predictions are Solar-based. Readers are requested to take date of birth into considering when reading these predictions.)
Hindi Name: Kark
Date of Birth: 22nd June to 23rd July
Ruling Planet: Chandrama (Moon)
Nakshatras: Pushya, Ashlesha
Lucky Numbers: 1, 2, 4
Lucky Days: Monday, Saturday
Lucky Colours: Orange, Red
Lucky Stones: Moon Stone, Pearl

Cancer is the fourth sign of the zodiac and its owner is moon. Sun enters this sign from June 22 to July 23 every year. The sun entering this sign will complete moving in first part (0-90 degree) and enter second part (90-200 degree). This will bring in a lot of changes and impact on all beings. It is also the house of emotions. Those who can't reflect their emotion with the right mood always stay behind other people.

Cancer Horoscope 2023
2023 will be more about financial abundance and professional development for the Cancer zodiac sign as predicted by the Cancer Horoscope 2023. There are so many things in your professional life that you need to consider and make right. You have a long year ahead of you filled with opportunities that you will have to utilize to the fullest. The year will begin slow, but things will improve for you as the months go by.
It's a great year for you, Cancerians. Financial gains and promotions are indicated. During the last quarter of 2023, expect to soar to high in your career and enjoy financial prosperity. You may expect a little ups and downs in the second quarter. It's a very good year for admissions and studies. Acquisition of property is indicated but avoid the second quarter for this purpose.
Few ups and downs in relationship with loved ones is indicated. If wanting to propose, do so after October. Avoid using harsh words.
Exert caution in terms of health, particularly in the second quarter. Get regular checkups, eat and exercise. October onwards, health will be okay.
Best months are November and December.
2023 with respect to different aspects in your life
Love:
For the Cancer natives looking to get married, this is the best year for you. Ensure that you remain committed to each other. Married couples will start thinking about getting pregnant. Is it a suitable year? Yes, since the stars are aligned in your favor in that sector.
People in long-distance relationships will have to ensure that they remain loyal and committed to each other. Things might not go the way you hope if you keep fighting and doubting each other's loyalty. Love predictions for Cancer foretell a period of bliss and luck for people planning to start romantic relationships.
Career:
Career astrology for 2023 foretells that you will have to work extra hard to ensure that your career takes an upward trajectory. It is upon you to go for the things you want. Always go for the things that make you happy and bring out your competitive side.
Businesspeople will see good returns this year. This is also the best year to expand your business and start a business. All is well in the business sector, provided you remain disciplined with your finances and exercise due diligence before getting into partnerships.
Finance:
Cancer Horoscope 2023 for Finance predicts a period of financial abundance. Compared to last year, your finances will improve. Money will be nothing to worry about, but you should be wise in your spending. Do not overspend on things that you do not need. If you overspend, you might end up having nothing to save.
2023 is the best year to make investments because you will experience their advantage in your life. Also, you can start planning on getting a property that will add to your wealth.
Family:
This year Jupiter will ensure that you pay extra attention to your family. Ensure that you spend enough time with them. This way, you will know what is going on in their lives and how best to help them.
Astrology Forecast for 2023 predicts a period of bliss in your family. Children will be on their best behavior, and adults will find ways to consolidate the ideological differences.
Health:
Based on the Health Horoscope for Cancer, Cancer natives will command good health for the better part of the year. You have your affairs in order; therefore, nothing will bother you save for some minor illnesses resulting from change of weather. However, much you are in good shape, you should still monitor your health.
Social Life:
This will be a good year for you to meet new people and make friends. Expand your social circle to include people you have not known since childhood. There is nothing more fulfilling than meeting strangers who end up becoming family.
Based on the Horoscope Predictions for 2023, Cancer natives will be able to overcome challenges and bring order into their lives. You will have control over your life. Believe that you have got all it takes to get ahead in life. Belief in yourself will give you all the confidence you need to overcome challenges and get through difficult times.
As the year progresses, your income flow will increase. So many things are working in your favor, and it is all thanks to your hard work, determination, commitment, and persistence. This year will be best for you to get rid of bad habits that derail your personal and professional growth.
Cancer Monthly Horoscope 2023
Now that we've discussed the year in its entirety, let's take a closer look at each month. Below are some short summaries of each month for the Cancer horoscope 2023.
January 2023
The month will begin slowly, and this will give you time to align your goals with your divine purpose and come up with realistic plans.
February 2023
Do not make impatient and impulsive decisions that will cost you a lot in a short span of time.
March 2023
You will encounter some challenges in your life, but you should not allow them to get the better of you.
April 2023
See the best in yourself and challenge yourself beyond your capabilities. Take risks and always find ways to rid yourself of the comfort of being in your comfort zone.
May 2023
Your finances will be moderate this month. Money will not come in as expected, but you should not worry because things will soon get back to normal.
June 2023
You will encounter minor illnesses that will disrupt your daily life, but you need to seek medical attention before things get out of hand.
July 2023
This is the best month for you to buy assets that you will use to improve the status of your life.
August 2023
Family comes first this month. All you do, you do for your family because they look up to you for guidance, support, and assistance.
September 2023
Work on your spiritual life. Ensure that you have a working relationship with your divine guides.
October 2023
Things might seem difficult, but you should be proud of overcoming challenges that keep cropping up in your life.
November 2023
Nurture the relationships you have in your life. Always be on good terms with people and rid yourself of people whose intention is to ruin you.
December 2023
Pursue your passions with everything that you have got. Leave nothing to chance. Be the best version of yourself, and you will thrive even during the 2023 Mercury retrograde.
Conclusion
Based on the Cancer Horoscopes for 2023, you need to take your life seriously. If you want to experience personal growth and progress, remain true to yourself and be persistent in pursuing your passions. Also, surround yourself with people who encourage you to become better. Surround yourself with factors that motivate and inspire you to lead a positive, happy, and fulfilled life.
Embrace changes making their way into your life, and always lean on your loved ones for support. Ensure that you give your professional development everything you have got. Enjoy the good things life has to offer, and always trust that the universe is on your side.
Er. Rameshwar Prasad invites you to the Wonderful World of Indian Astrology.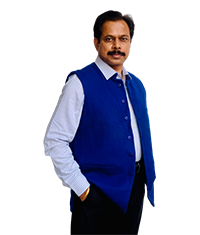 Engineer Rameshwar Prasad
(B.Tech., M.Tech., P.G.D.C.A., P.G.D.M.)
P: (+91-11) 22615299, 22615833
M: (+91) 9810105220, 9654255234