ASTROLOGY
Sun Sign Forecast For Leo in 2023

For natives born between July 24 to August 23
(These predictions are Solar-based. Readers are requested to take date of birth into considering when reading these predictions.)
Hindi Name: Simha
Date of Birth: 24th July to 23rd August
Ruling Planet: Surya (SUN)
Nakshatras: Magha, Poorva Phalguni
Lucky Numbers: 3, 9, 1, 2
Lucky Days: Sunday, Wednesday
Lucky Colours: Red, Yellow, Orange
Lucky Stones: Ruby, Diamond

Sun will enter Leo on July 24 and stay there till August 23. It is the sign of royalty, with royal people, rulers and politicians born under it.

Leo Horoscope 2023
2023 will see you enjoy prosperity and abundance like never before, as predicted by the Leo Horoscope 2023 Predictions. Thanks to your commitment and hard work, things are working out for the better in your life. You're diligent in everything you do. You always want the best to manifest in your life. You will face ups and downs until the end of the year, but you will remain standing at the end of it all.
Leo natives will get numerous opportunities this year. Financially, June will be very prosperous. There will be gain of power and position and you will annihilate all enemies. But you have to be cautious and not to upset your mentor/boss in any way. Avoid investments after October.
Your romantic relationship will flourish and any disagreements between lovers will be sorted. After the first quarter, your relations with family and friends will also be cordial and you will enjoy peace and harmony.
Health will be average, some stomach related problems might surface. Be mindful of unhealthy eating and drinking. October onwards, good health is indicated.
Best months are June and December.
2023 with respect to different aspects in your life
Love:
Leo Love Horoscope for 2023 reveals that you need to make some changes in your marriage or relationship, like having a baby. You and your partner need to find better ways of communicating and relating to each other. It is upon you to ensure that you work on your differences before things get out of hand.
All Leo natives in difficult relationships will have to decide to leave and be free of emotional, physical, and financial torture. Do not be in the business of forcing things that are not working to work. What is not good for you should not receive attention or space in your life.
Career:
As the year begins, you might face some challenges with your career. You will have issues with your colleagues because they are jealous of you. Do not pay any attention to them; instead, continue doing what you do best: shining in your tasks and being the best at your work.
Career Horoscope 2023 foretells that things will improve as the year progresses. You will finally make that career change you have been waiting for. A promotion will happen that you never expected. It will also be a good time to start a business.
Finance:
Jupiter influences the better part of your finances, and you will enjoy great financial flow for the better part of the year. It would be wise of you to find other income-generating activities that will enable you to add to your financial flow. Relying only on your career income will not allow you to take good care of your needs, wants, savings, debts, and expenses.
Family:
You and your family will celebrate great milestones this year. Leo zodiac sign natives will be happy to finally have peace and harmony reign in familial relationships. It will be a plus for you because you always diplomatically solve disputes in your family. You are fair in your judgment, and you never take sides.
You will get the support you need from your loved ones for the whole year. Also, they will cooperate with you on the things you want to achieve in your life.
Health:
For most of 2023, you will worry about your family's health. Some of your family members are susceptible to illnesses, and this state of affairs worries you. You need to take good care of them and ensure that they get the medical attention required.
While taking care of your loved ones, do not forget to take care of your mental wellbeing. Taking care of sick family members might take a toll on you, and you might end up stressed and overwhelmed.
Social Life:
You need to make some changes in your social circle. False friends surround you, and things need to change, or else you will keep on getting betrayed by the same people you trust.
Horoscope 2023 Predictions reveal that your life is filled with good prospects; therefore, you should do your part, all have nothing to regret. Your love life will work out for the better. Though your career will face some challenges, you will come out victorious. This year do yourself some good by staying away from people who are jealous of your progress.
False friends surround you; therefore, avoid falling into their traps. Listen to your instincts and follow their guidance. Also, follow your heart in all you do. Your instincts and heart will never lead you astray. 2023 will also see you extend your generosity to the people around you. Indulge in humanitarian activities to make the world a better place.
Leo Monthly Horoscope 2023
Now that we've discussed the year in its entirety, let's take a closer look at each month. Below are some short summaries of each month for the Leo horoscope 2023.
January 2023
Strive to have great working relationships with your colleagues and seniors at the workplace.
February 2023
This is not the best month to make big investments since the stars are not aligned in your favor.
March 2023
You will have to focus more on your loved ones' health this month. Ensure that you help them when it comes to keeping up with doctors' appointments.
April 2023
You will do better in your career. Your seniors will be proud of you, and you might just get that promotion you have always wanted.
May 2023
Make decisions in your life that will get you forward.
June 2023
Trust that you have control, and things will automatically fall into place in all you do. Allow no one to control the direction your life should take.
July 2023
It is important to approach life with a positive attitude. This way, you can clearly see the opportunities before you and how best to utilize them.
August 2023
Do not let emotions control your life. Get your emotions in check to avoid hurting yourself and the people around you.
September 2023
Happiness will thrive in your romantic life. If you are not happy in your relationship or marriage, you need to do something about it during the 2023 Mercury retrograde.
October 2023
People with chronic illnesses need to be extra careful. Keep up with your medication and doctor's appointments for better results.
November 2023
Allow loved ones to have your back when you are going through a tough situation in your life.
December 2023
It is time you believe in your ability to change things for the better in your life. Work on your self-esteem issues and take charge of your life.
Conclusion
2023 will be a challenging year for Leo Natives, but they will do all they can to make something great out of it. Not every month will present challenges. If you have yourself all figured out, you will use the resources at your disposal to improve the status of your life. As you work on the challenges in your life, keep your emotions in check, or you will ruin a lot of things by letting your emotions reign supreme.
The Leo Horoscope 2023 Predictions reveal that you need to invest in ventures that promise you great returns. Do nothing that will jeopardize your growth. Never give up on your goals and aspirations just because things are becoming hard. Push yourself and strive for better results in all you do.
Er. Rameshwar Prasad invites you to the Wonderful World of Indian Astrology.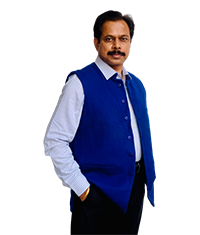 Engineer Rameshwar Prasad
(B.Tech., M.Tech., P.G.D.C.A., P.G.D.M.)
P: (+91-11) 22615299, 22615833
M: (+91) 9810105220, 9654255234