ASTROLOGY
Sun Sign Forecast For Aquarius in 2021

For natives born between January 21 to February 20
(These predictions are Solar-based. Readers are requested to take date of birth into considering when reading these predictions.)
Hindi Name: Kumbha
Date of Birth: 21st Jan to 20th Feb
Ruling Planet: Shani
Nakshatras: Dhanishta, Poorva Bhadrapada, Shatbhisha
Lucky Numbers: 3, 6, 9, 12
Lucky Days: Thursday, Saturday, Tuesday
Lucky Colours: Light Blue, Pink, Mild Yellow
Lucky Stones: Neelam, Topaz, Ruby, Firoza, Emerald

Aquarius is the eleventh sign in the zodiac. In Vedic astrology, the owner of this sign is Saturn. The sun enters this sign from 21st January, and leaves on 20th February. This is the last of the air signs, the other two being Gemini and Libra. The pivotal qualities of this zodiac sign are that such individuals are highly intellectual and analytical, and possess a research and development kind of mindset. Normally, they make good thinkers, philosophers or even scientists.

When this sign is under the influence of good planets, it gives Aquarius individuals a kind nature to help the society. Conversely, under a malefic influence, they end up disturbing the society. Jupiter is another important planet in this zodiac, apart from Saturn. While the former stands for money and family, the latter represents the profession. People born under Aquarius have a vibrant personality and a joyous life.

Aquarius Horoscope 2021
Aquarians will not be able to decipher what is in store for them in 2021. It is essential to remain calm and face the uncertainties with courage and wisdom. Many old projects will come to an end, and many new ventures will begin during 2021. Things are more positive and encouraging.
Beginning of the year is not conducive for love and relationships. Things look better as the year progresses. If you have to succeed in your projects, plenty of hard work and expertise will be required. You will have to face many stressful situations during the year. Hence relaxation becomes essential to maintain your wellbeing. Face the challenges life throws at you and devise ways to overcome them.
According to the Aquarius 2021 horoscope, many of the planets have an impact on your sign this year. Some of the planets that will have the biggest influence on Aquarians this year include Mars, Jupiter, Uranus, and Pluto. Luckily, this sign can handle anything that is thrown at it in 2021 and in any other year.
During the year 2021, Aquarius folks would have many avenues for growth in their lives. They would be able to have cordial relationship with the environment around them. This is a time when you ought to tackle challenges head-on. Set up new ambitions and strive to achieve the same these days. Enlarge your perspective, up your social life and optimism would follow.
This period would ask you to balance your current responsibilities and warming towards your future plans. Let your thoughts and actions be more pronounced towards these tasks. Be social, connect yourself with those who strive towards betterment of humanity at large. Bend more into charity and social causes these days. This would help you to spread the joy of giving, sharing and maintaining harmony around.
Aquarius 2021 horoscope predicts that Mars will grant your sign with renewed energy in 2021. It's best to use this energy to boost your studies. Even if you are not in school, this is a great year to focus on your passions. Take this year to focus on your hobbies and anything else that can help you to expand your mind. If you have previously considered going to college or getting some other advanced education, then this is a great year to do it.
2021 with respect to different aspects in your life
Career:
The career path of Aquarius folks would be well-lit through the year ahead. New ideas and scopes come into play and there would be much development in your business or services. Myriad opportunities come your way, bank them. Do not take impulsive decisions nor major risks this period, as this might affect your current professional standing.
Most of the natives would have quite a hectic period ahead. You need to be occupied to stay afloat these troublesome times in the career arena. And some of you might strike gold as well. Through the year, you might think that you are not getting enough attention or remuneration for your hard work. Keep fighting, success comes naturally to you in due course of time. There might be certain delays and hindrances marring promotions and pay hikes for the deserving Aquarius guys out there.
For now, you might need to ascertain your professional standing as well. Do not get into logger-heads with your higher-ups, find all means to get into their goodwill and attention. Trials and tribulations of sorts are in store in the professional front as the year winds off. But then luck would be by your side, paving way for a brighter career possibility.
Love:
Year 2021 promises good tidings for Aquarius folks in their love and marriage. You would be able to experience some new-found romance and love through the year. The single ones would be able to locate their ideal partner for now. However it would not be an easy task. You ought to present yourself in a better light to rope in potential partners.
The committed ones would find the going easy. But then if you are dissatisfied or disappointed with your partner, then this would be a good time to bid adieu to the relationship. you are not going in circles from now on. If strong relationship exists, then utilize this time to strengthen your bonds. Strive to bring more joy and happiness in the marriage or love.
Through the year, though the planets might bring about some instability of sorts in your relationship at times, remain grounded. Talk your mind out, and bring a serene atmosphere around. Remove all sorts of misunderstandings and negativity around your relationship. There would be no dearth for romance and passion though in love or marriage for Aquarius guys this year. Let not jealousy or any lousy feelings mar betterment in your love/marriage as the year progresses.
Finance:
The financial standing for Aquarius guys would be on a solid footing through the year 2021. However the planets might occasionally tilt your financial balance. Hence natives are advised to live within their means and not to indulge in luxury for now. As the year proceeds, money inflow would be better, and your finances firm up. Your routine expenses would be met, but then there would not be much left for saving.
Aquarius guys however would have the means and the guts to improve their finances these tough times. Some of you might have a tough time managing your finances and staying within your budget, however this would save you from financial hardships later on. Jupiter, the planet of luck and expansion would help you to stay afloat. Around the middle of the year, there would be money inflow from several quarters. Creative pursuits might fetch you some finances. A pay hike or a law suit related to legacy would bring you in some finances. This makes sure that Aquarius natives are well-loaded through the year in terms of finances, despite tough times around.
Health:
Year 2021 promises to be a year of good health and cheer for Aquarius people. You would be loaded with vitality and energy that keeps you going through the days ahead. Your mental make-up makes sure that you are physically fit as well. However there might be occasional bouts of immunity deficiency paving way for some health concerns. Resorting to quicker medical intervention and good health-care would help you to rebound eaily.
Some natives might be in for nervous or digestive disorders through the year. However there would be no major impacts on life. Follow good food habits and exercise regularly. Over-indulgence of fast foods and spicy foods ought to be avoided. Though the outer planets, Uranus and Pluto play spoil-sport with your health, Mars would help you to fight them out. Your positive approach towards life has a greater play in your general health and well-being these days. Be cautious in travels as some natives might meet with accidents.
Advice:
For the year ahead, Aquarius guys are advised to put aside their selfish intentions and work towards upliftment of humanity as a whole. This would pave way for success through the year. Sharing and caring for others means a lot to you folks this period. However you are not asked to neglect your own self totally. Indulge in your passions and pleasures. Learn a new art, go on a long vacation, splurge yourself with some expensive gifts, etc. Let yourself be a source of joy and harmony for all around.
Aquarius Monthly Horoscope 2021
Let's take a look at the monthly horoscopes for Aquarius in 2021. These short summaries can provide you with a little insight at a short amount of time, rather than looking at the year as a whole.
January 2021 is the perfect time for introspection. Think about what you want out of the year, especially in regard to your family relationships.
February 2021 has you feeling more charismatic, which can help you both in love and at work. Venus in Aquarius helps all of your relationships.
March 2021 focuses on both your finances and your romantic relationships. If you have had a project in mind for work, now is the best time to pitch it. Your ambition shines this month.
April 2021 has its focus on the family. Saturn in Capricorn, beginning in the middle of this month, will help to add stability to your family life.
May 2021 keeps the focus on your family. Your love life will also have a boost. Take time to think before you do anything. Act slowly this month.
June 2021 can be confusing, as you may feel stuck and not know what to do with yourself. If you find yourself feeling this way, ask for advice from your loved ones. In other news, this is a great time to work on your hobbies.
July 2021 shares a focus between your career and your love life. For most of July, Venus will be in Leo, which will make you more passionate and ambitious.
August 2021 blesses you with energy from several of the planets. You are likely to feel very productive this month. This is also a great time to work on your social life.
September 2021 brings you luck in your social life. If you find yourself stressed out this month, you can turn to your family and loved ones to help you find your calm again.
October 2021 brings the focus on your emotions. You are likely to feel lighthearted. This can help to boost your relationships with your friends and loved ones.
November 2021 may make you feel a little slowed down. Take this as a sign to rest and decompress. Your troubles will pass. Rely on your friends if you ever feel too down.
December 2021 ends the year on a high note, with your relationships in the spotlight. You are also likely to feel more creative this month; this makes December a great time to work on your hobbies.
Conclusion
The yearly Aquarius 2021 horoscope focuses on relationships and intellectual pursuits. Take this year to make new friends, but don't forget about your hobbies. Good things will come to you if you have a healthy social life in 2021.
Er. Rameshwar Prasad invites you to the Wonderful World of Indian Astrology.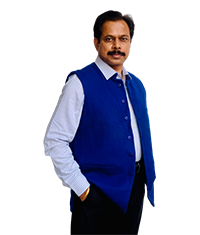 Engineer Rameshwar Prasad
(B.Tech., M.Tech., P.G.D.C.A., P.G.D.M.)
P: (+91-11) 22615299, 22615833
M: (+91) 9810105220, 9654255234