ASTROLOGY
Moon Sign Forecast For Aries in 2021

Moon Sign Forecast : Aries (Mesha)
Aries/ Mesha Rashi [Moon Placed in Aries]
Nakshatra - Aswini, Bharani, Kritika
Indian Star Sign: Aswini 1,2,3 & 4, Bharani 1,2,3; Krutirika 1 padas
Name starts with Sounds (Aa, Chu, Che, Cho, La, Li, Lu, Le, Lo)
Rashi - Lord Mars
Gem - Coral
Favourable colour - Red
Fasting day - Tuesday
Favourable number - 9
Favourable dates - 9/18/27
General
An Aries born are leaders and would like to be on the front to lead a team or group of people. It is very difficult for them to be some-one's subordinate. An Aries born is brave and energetic by nature; also more interested in sports. Aries born will be inclined towards agriculture, medical and technical subjects. People born in Aries sign generally become a sportsman, doctor, engineer or security personnel. Their negative side makes them aggressive in nature and hasty in actions.
Annual Forecast 2021
The year 2021 may turn out to be a special one for Aries Moon Sign or Mesha Rasi. This can be great for your career growth because you will have the blessings of planet Saturn. This year, Saturn would remain in the 10th House in Capricorn and Rahu in your 2nd House in Taurus. And Jupiter will be in Capricorn, your 10th House, from January to April and will then move to your 11th House Aquarius, from April onwards, but becomes retrograde and transits your 10th House Capricorn again in September. On becoming direct, Jupiter would again enter the 11th House Aquarius on November 20th. All these planetary movements and placements indicate healthy finances. Students may have some difficulty initially, but by the end of the year, Jupiter will help them attain success in education. But, your personal life can be challenging at times due to Saturn's placement. If you want some support from your loved ones, you may not get it on time, and you may also be required to take on a lot of additional responsibilities at home. If married or in a love relationship, you may need to put in extra effort to make the bond work. This may be because Saturn, with its 7th aspect, and Mars, with its 4th aspect, aspect your family life and home, making things rather stressful. However, during April - September, and towards the end of the year, your personal life should get better. Do take care of your health as Rahu and Ketu transit can bring some minor health issues like stomach- ache or backache.
2021 with respect to different aspects in your life
Career:
This year may be great for your professional life. You may attain stability in your career despite some financial fluctuations. This is because Saturn and Jupiter will be posited in your 10th House at the beginning of the year. This conjunction gives rise to Darmakarmadipatya Yoga, which means duty and action are coming together. Working with international clients and travels are also on the cards. This can inevitably bring you wealth. There are also some indications for job transfer with promotion. If you are in a higher position at work, you may be able to allocate work to your staff with ease, and they will do the work for you, honestly. However, be watchful during February and March, as there is a chance of someone creating some trouble for your reputation. If you are having a business or self-employed, you should be all the more careful. But those into real estate or property business may see wealth accumulating. Overall, this should be a favorable year for you, career-wise.
Love/Relationship:
The year starts on a positive note as Jupiter and Saturn combine to aspect your 4th House of home/family, and so there would be peace and progress at home. But because of Rahu's placement in your 2nd House, try to control harsh and hasty words as it may hurt your family members. The beginning of the year may be challenging and may test your love life due to Mars's placement in your first House and Saturn in the 10th. Both planets are aspecting the 7th House of marriage, and so avoid all arguments with loved ones. In the middle of the year, during April-September, and then from mid-November onwards, it should be favorable for personal life, but still, it may not completely be devoid of misunderstandings. Some may, however, even tie the knot. On the positive side, Venus will transit your 11th House for a few weeks in February-March, which may soothe the tension in your conjugal life and help you attain profits through your partner. At some point this year, Jupiter will also aspect your 5th House, so childless couples can expect to be blessed with a baby, and if you already have children, then they should make good progress in their education. If your son or daughter is of marriageable age, then he/she may even get married.
Finance:
Though your financial status may be overall healthy, the year 2021 may bring some ups and downs in your financial life, since Rahu is in your 2nd House. Rahu's placement here can surely bring a lot of financial opportunities but not without some loss. So, refrain from making any sort of risky financial investments. However, the second half of the year should see a significant improvement and will strengthen your finances, as Jupiter will move to your 11th House. You may also buy a property or vehicle as Saturn and Jupiter both aspect your 4th house this year. However, towards the end of the year, financial strain can also be felt. Your parents' health may suffer a little, and this may invite expenses in the form of medical bills.
Health:
Health for the Aries natives indicates some challenges this year. You may be stressed out and exhausted due to overwork, which can cause certain health complications, such as anal issues and backaches from sitting for too long at your office desk. Ketu in your 8th House and Rahu in your 2nd House may usually create some intestinal and digestion-related problems, possibly by the consumption of unhealthy food. You are required to take good care of your health, keep your food habits healthy, and do yoga and meditation daily. This can ensure that you do not get any long-term diseases and can overcome your health issues quickly.
Education:
The beginning of 2021 can give you mixed results if you are a student. You may feel that you need to put in extra hard work to get the desired results. Towards summer, you may become distracted from your studies, but if you focus hard on your lessons and goals, you can definitely achieve academic success. Competitive exams should yield better results to you during the second half of the year, since Mars enters your 6th House, helping you attain victory in competitions. Jupiter's transit to your 11th House will also ensure your success in exams. There are also indications for getting a job this year for those students who have completed their education. Students longing to go abroad for further studies may get their dreams fulfilled. The journey may, however, be a short one since Jupiter aspects your 3rd House of short travels and Saturn aspects your 12th House of foreign travels.
Remedies for the year 2021
• Wear red coral or moonga stone with guidance from an astrologer/gemologist.
• On Tuesdays and Satud=rdays, recite the Hanuman Chalisa, Hanuman Mantras, or Sundarkand.
• Avoid using harsh words.
• Do not take any risks and avoid controversies.
• Worship the Sun God (Surya) every day.
• Donate food to the poor and feed priests.
Favorable Months: April, May, June, July, August, November, December
Unfavorable Months: January, February, March, September, October (During these not-so-favorable months, you may pray to your favorite deity and perform the recommended rituals)
Er. Rameshwar Prasad invites you to the Wonderful World of Indian Astrology.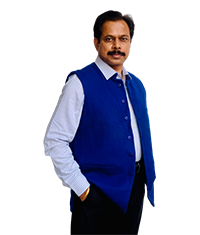 Engineer Rameshwar Prasad
(B.Tech., M.Tech., P.G.D.C.A., P.G.D.M.)
P: (+91-11) 22615299, 22615833
M: (+91) 9810105218, 9654255234