ASTROLOGY
Moon Sign Forecast For Sagittarius in 2021

Sagittarius - Dhanu [Moon Placed in Sagittarious]
Nakshatra - Moola, Poorvashada, Uttarashada 1st quarter
Indian Star Sign: Moola 1,2,3,4; Poorvashada 1,2,3,4 and Uttarashada 1 paadas
Name starts with Sounds (Ye, Yoo, Bha, Bhi, Bhu, Dha, Pha, da, Bay)
Rashi Lord - Jupiter
Rashi gem - Pukhraj [yellow Sapphire]
Favorable color - yellow
Favorable day - Thursday
Favorable number - 3
Favorable dates - 3/12/21/30
General
A Sagittarius born is courageous, ambitious, aspiring, philosophical, religious minded and God fearing. Sagittarians look on the bright side of the things, weigh the merits and demerits of each case, and finally take a decision. Sagittarius born incline towards finance, economics, law, and spiritual subjects. Sagittarius born will tend to become a teacher, lecturer, professor, banker, administrator, advisor, or priest.
Annual Forecast 2021
Sagittarians, the Dhanusu Rasi people, can have a decent year ahead in 2021. They may attain success in career and education; they can also have some good earnings and gains this year. At work, you will get the support of your colleagues and hence make a lot of progress. You may also go abroad this year on work. If you work hard, your seniors can recognize your efforts, and this can uplift your name and economic status. Saturn is in transit in the 2nd House, and so it will give you wealth through hard work and dedication. Some expenses might be there for you to buy costly things for the house, such as a vehicle, or even paying for court matters, but that investment will be worth it. You may also see some wealth coming in between July and October. Students can do very well in competitive exams as Rahu is placed in the 6th House. Those wishing to study abroad may also get their desires fulfilled. Sagittarians' health may also be fine with some exceptions as Ketu is in the 12th House, thereby increasing your chances of visiting a hospital. Take care of your health and practice spirituality. Ketu's placement in the 12th House can help you progress on the spiritual path.
2021 with respect to different aspects in your life
Career:
This year should be good for Sagittarius natives from a career viewpoint. You may receive support from superiors, colleagues, and assistants at work, and with this support, you can make good progress in your career. These months will be very important to you – January and December, and in between the year, May – June, and August – September. Some of you may also get the desired promotion. You may also get job transfer in summer and go abroad for project work towards the end of the year. Those who are self-employed in a business or are planning to start a business can also prosper this year, especially if the business is done from your own house. Then, it can prove to be doubly advantageous.
Love/Relationship:
The love life and relationship status of the Sagittarius natives is likely to be good this year. You may find a peaceful atmosphere at home, and your family will be happy. Saturn will aspect the 4th House, and this can bring everyone, especially the elders of your house, together for auspicious events like marriage and childbirth. And whenever Jupiter conjoins Saturn, it can also be religious events. Everyone may support you at home, and you may share many things with them that you have not before. There might be some issues with your spouse falling a little ill this year, and so take good care of them. Also, since Mars will be in your 7th House, do not show anger towards your spouse even if he/she gets angry with you. But if all goes well, you can even take them on holiday in February-March. This trip can help you re-establish your bond. Your children should do well this year, and it can be a relief to you. Those waiting to get married may do so by the end of the year.
Finance:
This can well be a good year for the finances of the natives of Sagittarius Moon sign because Saturn is likely to give you profitable situations the entire year by getting placed in your 2nd House. January and then July to October are expected to bring the best results for those born in this Moon sign. You may get plenty of opportunities this year to earn and accumulate wealth. Saturn will aspect your 4th House bringing lots of joy at home and finances through your family and friends. But take care, because there may be some expenses for you this year-end related to a hospitalization or a foreign trip since Ketu is in your 12th House.
Health:
Health in the year 2021 will be alright for Sagittarius natives. Some minor troubles may surely be there, but they may not aggravate into serious issues if you take good care of your health. Ketu's placement in your 12th House can give you mental stress, fever, cuts, scratches, boils, foot injury, or lack of sleep (insomnia). And some people may be susceptible to cough, cold or respiratory problems like asthma or bronchitis. So, be cautious, take hot water with lemon and ginger, and inhale hot water vapor with eucalyptus and neem. Regular yoga and meditation can provide relief from sleeping disorders and mental stress.
Education:
Students born in this Moon sign should be lucky this year. Rahu will be in your 6th House throughout the year, so if you want to participate in any competitive exam, you can easily attain success with some hard work. Saturn will also be in your 2nd House Capricorn, which is its own house. Plus, it will be together with Jupiter, and so those appearing for any exam should surely see success. Especially, the summer months may prove to be very lucky for you, i.e., April-September. You can even go abroad for higher education in these months. But be a bit careful in February-March as any negligence and lack of concentration in studies can lead to some disappointments.
Remedies for the year 2021
• Wear a gold ring with a yellow sapphire gemstone on the index finger after seeing an astrologer/gemologist.
• Worship a banyan tree on Thursdays. 
• Give food to priests and temple workers.
• Worship at the Hanuman temple on Saturdays
• Recite the Hanuman Chalisa every day.
• Give mustard oil and urad dal (lentils) to the poor on Saturday.
Favorable Months: January, April, May, June, July, August, November, December
Unfavorable Months: February, March, September, October (During these not-so-favorable months, you should pray to your favorite deity and perform the recommended rituals)
Er. Rameshwar Prasad invites you to the Wonderful World of Indian Astrology.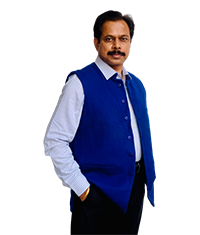 Engineer Rameshwar Prasad
(B.Tech., M.Tech., P.G.D.C.A., P.G.D.M.)
P: (+91-11) 22615299, 22615833
M: (+91) 9810105218, 9654255234