ASTROLOGY
Moon Sign Forecast For Sagittarius in 2023

Sagittarius - Dhanu [Moon Placed in Sagittarious]
Nakshatra - Moola, Poorvashada, Uttarashada 1st quarter
Indian Star Sign: Moola 1,2,3,4; Poorvashada 1,2,3,4 and Uttarashada 1 paadas
Name starts with Sounds (Ye, Yoo, Bha, Bhi, Bhu, Dha, Pha, da, Bay)
Rashi Lord - Jupiter
Rashi gem - Pukhraj [yellow Sapphire]
Favorable color - yellow
Favorable day - Thursday
Favorable number - 3
Favorable dates - 3/12/21/30
General
A Sagittarius born is courageous, ambitious, aspiring, philosophical, religious minded and God fearing. Sagittarians look on the bright side of the things, weigh the merits and demerits of each case, and finally take a decision. Sagittarius born incline towards finance, economics, law, and spiritual subjects. Sagittarius born will tend to become a teacher, lecturer, professor, banker, administrator, advisor or priest.
Annual Forecast 2023
This year there will be a change in your activities. You will try to improve your skills. Your productivity at work may lead to success. You may have to travel, and it could be enjoyable. An auspicious occasion could take place in your family. You are likely to be rewarded for your work by government authorities. Your domestic life may be blissful, and childbirth is likely. You may become a troubleshooter and resolve problems in your social circle. People will be inspired by your actions, and they may admire you. You will be interested in learning arts or science for increasing your knowledge. Health may be fine for you.
2023 with respect to different aspects in your life
Career:
This year, you should be careful in all assignments. You should avoid any ego which will cause issues at work. You could get additional tasks from subordinates which will take extra time for completion. Finish all your tasks carefully and properly. Be friendly with colleagues who will be assisting you. In your career, you could be rewarded for your good performance.
Love/Relationship:
You may enjoy a good time in love. Your partner may give emotional support at times of need. You may show some impatience over minor issues in conjugal life. You should control your temper. Couples may enjoy harmony, and they will be busy with their domestic commitments. There may be some good proposals for finalizing marriage alliances.
Finance:
This year may be a mixed time for finances. Plan your expenses carefully. You may receive some financial benefits through your investments. Your main expenditure could be towards buying luxurious items for domestic needs. You should be careful when spending on friends.
Health:
Normal health is indicated during this period. You may feel tired due to work-related stress. It will be good to follow a strict diet. Practicing meditation regularly will be helpful to improve concentration and mental peace. A health check-up may be required.
Education:
You may progress well in education. Your advance planning for higher education will make you feel delighted. Try to initiate your own plans instead of listening to others. You should maintain patience and be confident. Some of you may get awards from the government for your brave actions.
Remedies for the year 2023
• Keep turmeric root covered with a red thread in the Pooja room; this can help increase wealth.
• Light lamp for Lord Murugan on Tuesdays, and perform Pooja; this can help you do better in life.
Favorable Months: February, May, June, September and November
Unfavorable Months: March, July, October and December
Er. Rameshwar Prasad invites you to the Wonderful World of Indian Astrology.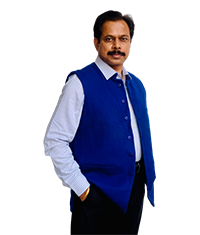 Engineer Rameshwar Prasad
(B.Tech., M.Tech., P.G.D.C.A., P.G.D.M.)
P: (+91-11) 22615299, 22615833
M: (+91) 9810105218, 9654255234