ASTROLOGY
Sun Sign Forecast For Virgo in 2023
For natives born between August 24 to September 23
(These predictions are Solar-based. Readers are requested to take date of birth into considering when reading these predictions.)
Hindi Name: Kanya
Date of Birth: 24th August to 23rd September
Ruling Planet: Buddha
Nakshatras: Uttra Phalguni, Hast
Lucky Numbers: 1, 4, 8
Lucky Days: Wednesday, Tuesday
Lucky Colours: Yellow, Green, Magenta
Lucky Stones: Diamond, Emerald, Pearl

Virgo is the sixth zodiac sign and ruled by Mercury, the lord of communication and business. One of the most reliable signs in the zodiac, this earthy sign is second in the series, the first being Taurus. Virgo is considered to be a magnet in the business class. This sign is connected with work and service. It is deemed to give benevolent results if influenced by a benefic planet. The sun enters Virgo on August 23rd and remains till September 23rd roughly. Virgo and Pisces are equal day-night signs. Sun in transit triggers Virgo qualities and significations. Virgos are usually blessed with easy gains, good inheritance, and interest in occult sciences.

Virgo Horoscope 2023
The year 2023 will be good for Virgo natives as all aspects of their lives will improve, as predicted by the Virgo Horoscope 2023. You should be happy with the progress you are making in your life. Things are working out for the better because you are willing to give yourself the chance to grow. Always believe in yourself, and you will achieve great strides.
The second quarter needs special attention as certain financial losses are indicated, try to maintain status quo in your career and investments. In the last quarter, some oversees assignment is indicated. You will score over your opponents. There are good chances of inheritance coming your way.
After January 17, be careful when dealing with your family as chances of relationships going sour are high. Try not to be egoistic with near and dear ones. If wanting to propose, you should wait till after October.
Health of your partner might be a cause of concern. Try to stay calm and relax. Drive carefully and do not try to be very adventurous.
Best months are February and March.
2023 with respect to different aspects in your life
Love:
This year, Venus and Mars are in your corner; therefore, your love life will be on the right track. You and your partner will finally find amicable ways of communicating to avoid conflicting emotions and feelings.
The Love Horoscope 2023 Predictions for Virgo reveals that new relationships will face some challenges due to ideological differences, but things will work out for the better as time goes by. You need to understand your partner and how best to relate with them. As you focus on your love life, do not forget to set aside personal time for yourself away from your romantic life. This is a good year to plan for a pregnancy.
Career:
At the beginning of the year, there will be a lack of motivation to keep going on with your professional advancement. You might be tempted to give up, but you should not. Focus on the good things happening and find new ways to motivate yourself to move forward. Get inspiration and motivation from the people around you.
Virgo Horoscope 2023 forecast foretells starting your own business this year, having that the stars are aligned in your favor. Though you will encounter some challenges, you will overcome them and do the things you want to do. It is upon you to take your career into your own hands and do that which is good for you.
Finance:
Virgo zodiac natives will enjoy constant and stable financial flow for the whole year. You will have nothing to worry about because money is coming in as you wish. Keep working hard and find new ways of accumulating wealth. Jupiter will help you when it comes to finding a clear path towards achieving financial stability.
Family:
2023 Astrology Forecast reveals that you should pay close attention to your family members. You need to learn more about yourself and your loved ones. Misunderstandings might arise a lot in your domestic life because you and your loved ones are not in sync with each other. To make things better, spend enough time with your loved ones and learn their character traits better and how to adapt to them.
You have derailed your responsibilities towards your family, and you need to get back on track before regretting your choices. In 2023, you will do much of getting your domestic life in order.
Health:
Your energy levels this year will be high. You are doing all the right things to ensure that your health is great. Your lifestyle choices are admirable, and you should continue on the said path because it is good for you. Though you are on the right track, it would be advisable to reduce your bad habits or quit the same altogether.
Social Life:
Your social life will greatly improve this year. Finally, you will learn how best to relate with people and make friends with people you can trust and count on. While expanding your social circle, be sure to exercise due diligence. This will enable you to identify false friends from true ones.
Horoscope 2023 predictions reveal that you will achieve your heart's desires because you are determined to do so. Use the resources at your disposal to achieve your highest potential. Live a positive life, and the universe will send positive energies your way. Get rid of any negativity in your life that might hinder you from becoming the best that you can be.
Your spiritual life will improve this year. You will be more focused on achieving your divine life purpose. With the guidance of your divine guides, your spiritual life will be on the right track. Indulge in activities that will nourish your spirit. Seek spiritual enlightenment, which will enable you to view life from a different perspective.
Virgo Monthly Horoscope 2023
Now that we've discussed the year in its entirety, let's take a closer look at each month. Below are some short summaries of each month for the Virgo horoscope 2023.
January 2023
This month you will have to be creative and innovative with your talents, skills, and abilities.
February 2023
Be assertive in your approach to life. Allow no one to control your life. You have all it takes to lead your life on the right path.
March 2023
Progress in your career by taking advantage of the opportunities that keep knocking on your door.
April 2023
You will have to create a work-life balance in your life. You have neglected your loved ones for a while now, and you need to start paying close attention to them.
May 2023
Do not let anything that progresses your career pass you by. It is time for you to achieve great milestones in your life.
June 2023
Your professional life will thrive, and you will enter into partnerships with goal-oriented and focused people.
July 2023
Your health will face some trouble unless you adopt a healthy lifestyle.
August 2023
Participate in humanitarian activities that will enable you to be of service to the less fortunate in society.
September 2023
Your love life will thrive because communication has improved between you and your partner.
October 2023
Major changes will make their way into your life, and you should be ready to embrace all of them.
November 2023
Things in your life seem to be moving in the right direction. You will enjoy happiness and peace like never before.
December 2023
Live your life to the fullest because life is short. However, be careful not to overindulge to the extent of causing damage to yourself and others during the 2023 Mercury retrograde.
Conclusion
Based on the Virgo Horoscope 2023 Predictions, you should be careful with your decisions this year. Ensure that you make wise decisions that will get your life ahead. So many good things are happening in your life. Do not jeopardize them by wanting too much all at once. Be patient and trust the process.
This year focuses much on improving your finances and the professional and personal relationships you have with people. Also, be kind and compassionate towards the people around you. Learn important life lessons from your experiences. Also, move on from the past because nothing great will happen in your life if you dwell in the past.
Er. Rameshwar Prasad invites you to the Wonderful World of Indian Astrology.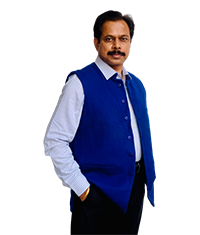 Engineer Rameshwar Prasad
(B.Tech., M.Tech., P.G.D.C.A., P.G.D.M.)
P: (+91-11) 22615299, 22615833
M: (+91) 9810105220, 9654255234