ASTROLOGY
Moon Sign Forecast For Virgo in 2023
Virgo- Kanya [Moon Placed In Virgo]
Nakshatra - Uttaraphalguni last 3 quarters, Hastha, Chitra 1st half
Indian Star Sign: Uttara 1,2,3; Hasta 1,2,3,4; Chitta 1,2 padas
Name starts with Sounds ( To, Pa, Pi, Pu, Sha, Na, Tha, Pee, Poe)
Rashi Lord - Mercury
Rashi gem - Embreld
Favorable color - Green
Favorable day - Wednesday, Sunday
Favorable number - 5
Favorable dates - 5/14/23
General
Virgo born is practical, careful, thorough, methodical, and capable of handling even unfavorable conditions. Virgo born people have commercial instinct, multiple skills, and intelligence; but also have frequent changeability. A Virgo born is inclined towards administration, law, mathematics, and accounts subjects. Doing more than one work at a time / earning more than one profession is the nature of Virgo people.
Annual Forecast 2023
This could be a favorable year for you. You should be particular in everything. Avoid duplicity of thoughts and be productive in your activities. You will get appreciation for finishing assignments on time. You could purchase a fixed asset that may have been a long-cherished desire. You may enjoy sudden trips during this time. Try to curb expenditures. It is a good time for having a get-together with family and friends. Your health may be fine.
2023 with respect to different aspects in your life
Career:
This is a normal time for your career. Work may progress slowly. You may postpone some work. You should avoid arguments with superiors and colleagues. You will have to finish your work with utmost care. Work-related activities may move smoothly. You should utilize your skills properly and avoid any delay in completing your work.
Love/Relationship:
You will enter into a love relationship with someone you have known for a long time. You should be clear in expressing your inner feelings. It is time for initiating new activities in domestic life for getting the attention of your partner. Your marriage could be arranged during this period.
Finance:
This may be a modest period for finance. You could get money from long-term investments. You may plan for a long trip which may increase your expenses. During your travels, you will meet new people and have fun. You should be extra careful with your finances.
Health:
You will continue your usual diet to maintain health. There may be some blood pressure issues due to irritable thoughts. Your skin may suffer the effects of pollution, so proper care should be taken.
Education:
This year, you may succeed in examinations as per your desires. Your teachers and parents may feel proud and happy of you. With increased confidence, you will start your higher studies. You may improve your communications greatly. Your participation in cultural activities could give you recognition.
Remedies for the year 2023
• It is good to light ghee lamp in Mahalakshmi temple on Fridays.
• Donating food to the aged can help you advance in life.
Favorable Months: February, May, June, July, August, November and December
Unfavorable Months: January, March, April, September and October
Er. Rameshwar Prasad invites you to the Wonderful World of Indian Astrology.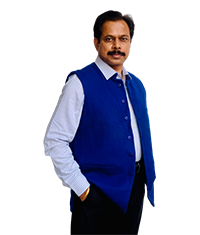 Engineer Rameshwar Prasad
(B.Tech., M.Tech., P.G.D.C.A., P.G.D.M.)
P: (+91-11) 22615299, 22615833
M: (+91) 9810105218, 9654255234