ASTROLOGY
Moon Sign Forecast For Scorpio in 2023

Scorpio - Vrishchika [Moon Placed In Scorpio]
Nakshatra - Vishakha last quarter, Anuradha, Jyestha
Indian Star Sign: Visakha 4; Anoorada 1,2,3,4; Jesta 1,2,3,4 padas
Name starts with Sounds (To, Naa, Ni , Nu, Ney, Ya, Yi, Noo)
Rashi Lord - Mars
Rashi gem - Munga
Favorable color - Red
Favorable day - Tuesday
Favorable number - 9
Favorable dates - 9/18/27
General
Scorpions are sensual, intuitive, research oriented, attractive, disciplined, emotional, and alluring, and they have a good memory. They are dominant, curious, interfering, and secretive, and they exaggerate a lot. Their most positive traits are being magnetic and understanding. The negative points are being possessive and bearing a grudge.
Annual Forecast 2023
This is likely to be a prosperous year for fulfilling all your desires. Your communications will be effective. You should understand the intentions of others before making decisions. People will come to you for fulfilling their selfish needs, but you should try to ignore them. You may be honored for your work on different occasions. You could get the desired position in your career. You may feel cheerful about your success at work. Your health could improve gradually with some positive changes in life, but you should continue following a healthy diet.
2023 with respect to different aspects in your life
Career:
This is a progressive time for work. You can get multiple opportunities in your career. You may be successful in all activities. You are likely to finish your tasks speedily. Your creativity may come in for appreciation. You may get recognition for your dedication to work. The management may offer special incentives for the work done by you. You may complete pending work effectively.
Love/Relationship:
During this period, you are likely to enhance the bonding in your love relationship. Your every effort may be perfect and fine for the situation. You are ready to take up challenges to prove your love. Be more polite with your partner as it will make your relationship even better.
Finance:
You may fulfill all your financial necessities properly. You could also gain from speculative investments. It is a good time to purchase household equipment for domestic purposes. You may recover the pending amount, which has to come from friends and other known persons. You may go on a spiritual journey seeking mental peace.
Health:
Health seems to be normal. You are likely to suffer from dust allergies during travel. You should take care of your diet as you could suffer from digestive issues due to junk food. You should try to improve immunity levels in your body. You can take organic food or a diet advised by your doctor.
Education:
This year, students may excel in their subjects. Instead of theoretical knowledge, you are likely to improve your practical knowledge in order to improve your academic performance. Your understanding of your subject may be good. Some of you could be eligible for financial assistance from your institution. You may win an award for your boldness.
Remedies for the year 2023
• Avoid eating half-cooked food.
• Control your emotions.
• Worship Lord Kaalabhairava on Mondays.
• Offer prayers to ancestral souls.
• Go for pilgrimages with family members.

Favorable Months: January, March, August, September and October
Unfavorable Months: February, April, November and December
Er. Rameshwar Prasad invites you to the Wonderful World of Indian Astrology.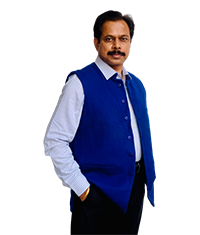 Engineer Rameshwar Prasad
(B.Tech., M.Tech., P.G.D.C.A., P.G.D.M.)
P: (+91-11) 22615299, 22615833
M: (+91) 9810105218, 9654255234