ASTROLOGY
Moon Sign Forecast For Aquarius in 2023

Aquarius - Kumbha [Moon Placed in Aquarius]
Nakshatra - Dhanishta last, Satabhisha, Porvabhadra 1 st 3 quarters
Indian Star Sign: Dhanista 3,4; Satabisham 1,2,3,4; Poorvabhadra 1,2,3 padas
Name starts with sounds (Goo, Gay, Su, Sa, See, So, Say, Da)
Rashi Lord - Saturn
Rashi gem - Neelam[Blue Sapphire
Favorable color - Blue and Black
Favorable day - Saturday
Favorable number - 8
Favorable dates - 8/17/26
General
Aquarius born are intelligent, but a bit slow in grasping and absorbing fresh ideas. Aquarians have broad outlook, they are gentle, humane and have good understanding, are outspoken and unselfish. Aquarians are neither miserly nor extravagant. One cannot fool them as they can read through others characters and unearth their motives too. Aquarians incline towards all types of research-oriented studies and are willing to become scientists or innovative professionals in the field of research & development.
Annual Forecast 2023
This year may bring you a better life. You may choose certain options in your profession for the desired growth. You should work as per the commitments. Steady growth may make you happy. Your relations with family members may keep them satisfied. You may purchase a luxury vehicle. You are capable of undertaking jobs that require great ability. You love justice, and this quality gives you success in the long run. You may receive benefits from people in your social circle for the efforts you make in your work. People may give importance to your views and opinions. You may be fortunate in your public dealings.
2023 with respect to different aspects in your life
Career:
During this year, you may need to be very focused while performing your tasks. Unemployed people may get an opportunity that suits their requirements. Be attentive when taking up work-related activities. It is a favorable time to make major decisions in your profession. There may be great work pressure, but with the cooperation of your subordinates, you may finish your work on time. You may be able to communicate well with the management.
Love/Relationship:
This period may be good for your conjugal life. Couples could have minor misunderstandings, which may be resolved with trust and communication. Lovers may have a pleasant time with their soul mates. You will get proposals which may lead to your wedding. You should double-check the alliance before going ahead.
Finance:
This can be a comfortable time for finance. You may spend money on charitable deeds. You may also incur expenditure for home repairs. Expenses may be within limits, and you may be able to meet all your financial commitments. You are also likely to recover pending dues from those who borrowed money from you.
Health:
Normal health is possible this year. You may have bodily pains due to heavy work. Undiagnosed issues may give you tension. Consume dry fruits and leafy vegetables for good health and energy.
Education:
This year, you may have good achievements and success in academics. You may also develop your talent in sports activities. Your institution may be hoping that you will add glory to its reputation. In competitive examinations, you should work hard for getting the desired rank.
Remedies for the year 2023
• Avoid taking alcohol.
• Stay away from liars and cheats.
• Avoid suspecting people unnecessarily.
• Behave respectfully with temple staff.
• Worship Lord Kalabhairava.

Favorable Months:  April, July, September, November and December
Unfavorable Months:  March, May, October and January
Er. Rameshwar Prasad invites you to the Wonderful World of Indian Astrology.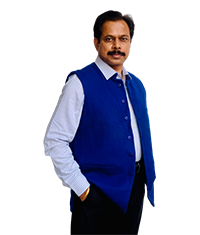 Engineer Rameshwar Prasad
(B.Tech., M.Tech., P.G.D.C.A., P.G.D.M.)
P: (+91-11) 22615299, 22615833
M: (+91) 9810105218, 9654255234