ASTROLOGY
Moon Sign Forecast For Aquarius in 2021

Aquarius - Kumbha [Moon Placed in Aquarius]
Nakshatra - Dhanishta last, Satabhisha, Porvabhadra 1 st 3 quarters
Indian Star Sign: Dhanista 3,4; Satabisham 1,2,3,4; Poorvabhadra 1,2,3 padas
Name starts with sounds (Goo, Gay, Su, Sa, See, So, Say, Da)
Rashi Lord - Saturn
Rashi gem - Neelam[Blue Sapphire
Favorable color - Blue and Black
Favorable day - Saturday
Favorable number - 8
Favorable dates - 8/17/26
General
Aquarius born are intelligent, but a bit slow in grasping and absorbing fresh ideas. Aquarians have broad outlook, they are gentle, humane and have good understanding, are outspoken and unselfish. Aquarians are neither miserly nor extravagant. One cannot fool them as they can read through others characters and unearth their motives too. Aquarians incline towards all types of research-oriented studies and are willing to become scientists or innovative professionals in the field of research & development.
Annual Forecast 2021
The year 2021 should overall be good for the Aquarius Moon sign, that is, for the Kumbha Rasi people and bring them a lot of opportunities, but also some challenges. The beginning and end of 2021 can be particularly good. However, in between a few months may bring some challenges. Your opponents may try to defeat you in business, but with the right focus, you can conquer them easily and emerge successful. Overall, this year can favor business people and traders. You can also travel abroad for expanding your business. However, you may incur expenses this year since planetary placements indicate some financial loss and a crisis like situation for you, for at least a few months of the year. Saturn in the 12th position of your zodiac sign and aspecting your 2nd House of wealth can make you stressed at times, especially with regards to money. Rahu will also be in your 4th House of family, and this can create some problems at home. You may also travel away from home, and during that time, your parent's health may get affected. Try to be on a cordial relationship with everyone at home and relative's circle. Students can see a good year, but they may be distracted at times. Try to remain focused on completing your studies. The beginning of the year promises a good time for married couples, as you can get wealthy and lucky through your spouse. You can be proud of your children, as they may be able to make the desired progress in their studies. Couples may have a good year as those in love may take their relationship to the next level and get married this year. But the year may not promise good health for you as you may suffer from stomach, knee, and joint problems, stress, and depression. Only meditation and prayers and a good lifestyle can help you come out of your health issues. Also, seek your doctor's advice if needed.
2021 with respect to different aspects in your life
Career:
This year there may be some ups and downs for Aquarius natives in their career. The beginning of the year can be good, and you will be supported by your colleagues and your superiors, who may recognize your hard work and dedication. You may also finish your tasks and earn a good name. Some of you may even change your job and get very lucky either at the beginning of the year or mid-year (April-May). During summer months, you must be particularly careful as you may get into some arguments at the workplace, and your opponents can try to put you down. September onwards should be a good time for your career, and you may even get a job transfer by October. The year is likely to end as good as it began for you. Your peers may recognize you for your hard work and creativity. If you are a businessman, you may go on several work-related trips, especially during the second half of the year, but please be careful of any financial investment you make this year.
Love/Relationship:
Relationships and family life can be hard on you this year due to Rahu's placement in your 4th House of family. This can limit the peace and happiness of your family. Rahu can still give some decent results if you live away from your home and stay in a rented house. Besides, you may be required to spend some money on performing certain duties at home this year, causing some stress for you. Your siblings may face some issues and expect some support from you. You may also be stressed by your parents' health situation, which may require your time and attention. Those who are married can see some ups and downs in their relationship with their spouse. You may be proud of your spouse's success in his/her career, which may positively benefit your relationship. Talk out any misunderstandings between you and your spouse; otherwise, both of you may be stressed during April and May, and there may be chances of a fall-out. Rekindle your romance and take your spouse away from home to get some privacy. You may also earn a good name through your spouse and children this year. Your children may need your support now. If they are employed, they may want to change their job and may need your advice in this regard. Your spouse may help relieve the immense work pressure that will be on your shoulders this year. Even if you must go away from home for a few months on a project, everyone at home will support you, and your love life may remain strengthened.
Finance:
Financially, there can be some obstacles and problems due to Saturn's placement in the 12th House of your zodiac sign, the entire year. This can lead to many expenses and make your pocket empty at times, which can affect you emotionally, too. So, it would be good that you try to curtail your expenses and put aside some savings. Jupiter will be placed in your Moon sign in the first quarter of the year, which can increase your wealth and savings. September onwards, you might see a hike in your expenditure, and this might bother you mentally. But with the blessings of Jupiter, you may do a lot of religious work and charity. Money spent on these things will never feel like a wasteful expenditure, and you may earn a lot of merits. This can help you keep a positive frame of mind, even when the inflow of cash is on the lower side. Some months will still work for you this year, such as January, February, April-September, and December.
Health:
Health for the Aquarians may not be that great this year, because your sign lord Saturn will remain in the 12th House the entire year. This can cause some trouble to your health, especially between April-September, and this could include stomach problems, knee, and joint problems, acidity, wheezing, and breathing trouble. Do take care of your fitness by eating right, sleeping for 7 hours minimum, and consuming a lot of leafy green vegetables. Otherwise, due to illness, you may not be able to work. Ignoring a minor issue can cause a big health concern in the future. Doing yoga and meditation can also help.
Education:
Students can expect somewhat average to good results this year, depending upon their hard work. In April, you can see some success in exams, and this may uplift your mood. But those who want to sit for competitive exams this year may not be able to get the desired results. The beginning of the year may be more favorable for students, and then, September can also bring some positive news. Those who are pursuing technical courses or subjects may see slow progress this year, but those who are into information technology, media, publication sectors, or accounts and architecture can expect better results.
Remedies for the year 2021
• Wear a diamond after seeing an astrologer/gemologist.
• Wear an authentic four-faced or seven-faced Rudraksha bead around the neck.
• Give food to birds, animals, the poor, and the disabled on Saturday.
• Provide care to cows and recite Om Hreem Sreem Namaha 108 times daily.
Favorable Months: January, February, April, May, August, September, November, December
Unfavorable Months: March, June, July, October (During these not-so-favorable months, you should pray to your favorite deity and perform the recommended rituals)
Er. Rameshwar Prasad invites you to the Wonderful World of Indian Astrology.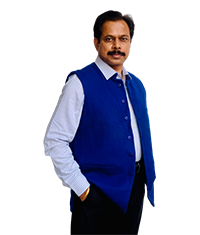 Engineer Rameshwar Prasad
(B.Tech., M.Tech., P.G.D.C.A., P.G.D.M.)
P: (+91-11) 22615299, 22615833
M: (+91) 9810105218, 9654255234