ASTROLOGY
Moon Sign Forecast For Libra in 2023
Libra - Tula [Moon Placed In Libra]
Nnakshatra - Chitra last half, Swati, Visakha first 3 quarters
Indian Star Sign: Chita 3,4; Swati 1,2,3,4; Visakha 1,2,3 padas
Name starts with Sounds (Ra, Ree, Ru, Ray, Ro,Tha, Thoo, Thoo, They R)
Rashi Lord - Venus
Rashi gem - Diomand
Favorable color - white
Favorable day - Friday
Favorable number - 6
Favorable dates - 1/15/24
General
Libra sign born aim for a speedy development in life. Libra born is level-headed and has correct intuition, brilliant intellect, wise decision-making ability, and possess pleasant nature. Libra people are interested in business or become legal professionals.
Annual Forecast 2023
For Librans, situations will create certain opportunities, so make good use of them. You should pay government-related taxes properly. The situation may demand that you work more on assignments given to you. Government officials may get transfers to their desired locations. An unhealthy atmosphere in your social circle may make it difficult for you to work with a group of people. You should visit pilgrim centers which can improve your mental peace and energy. Health will give some minor complications.
2023 with respect to different aspects in your life
Career:
This year is likely to be normal. You should control your anger, which may cause some issues. You may become a good advisor for troubleshooting the issues at work. There will be extra work for you this year. You may be able to finish multiple tasks as per the requirement. Your sincere efforts may give the desired results. You should finish all your work on time.
Love/Relationship:
You may find true love in this period. You should understand your partner properly instead of showing your attitude. You should plan for a picnic to spend some quality time with your loved one. You may get good alliances for marriage. Couples could enjoy a prosperous period in their domestic life.
Finance:
Financially this time would be moderate, so avoid impulsive buying. Most of the expenses would be for domestic requirements and purchasing of household / personal equipment. You should monitor your expenditure as it may be high. You should plan for investing money in speculative activities.
Health:
This year you should take care of your diet. Undiagnosed issues will recur, which may cause worry. It is better to take timely food and physical rest. Consume iron-rich food as you may feel less energetic most of the time.
Education:
This time you should join short-term courses which will give you additional knowledge apart from your studies. You may achieve success in your examinations and rise to the next level. You should try to improve your communications.
Remedies for the year 2023
• Perform Abishekam with sesame oil for Saturn's statue for 21 Saturdays.
• Wear white and green colors and avoid red.
• Offer Tulsi garland to Lord Balaji on Saturdays.

Favorable Months: February, March, May, July, August and November
Unfavorable Months: January, April, June and December
Er. Rameshwar Prasad invites you to the Wonderful World of Indian Astrology.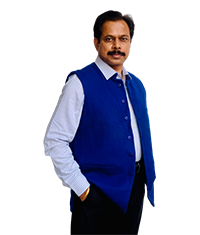 Engineer Rameshwar Prasad
(B.Tech., M.Tech., P.G.D.C.A., P.G.D.M.)
P: (+91-11) 22615299, 22615833
M: (+91) 9810105218, 9654255234