ASTROLOGY
Sun Sign Forecast For Libra in 2021
For natives born between September 24 to October 23
(These predictions are Solar-based. Readers are requested to take date of birth into considering when reading these predictions.)
Hindi Name: Tula
Date of Birth: 24th Sep to 23rd Oct
Ruling Planet: Shukra
Nakshatras: Chitra, Swati, Vishakha
Lucky Numbers: 5,3,6,8
Lucky Days: Friday, Wednesday
Lucky Colours: Brown, Light Blue
Lucky Stones: Diamond, Gomeda, Cats Eye, Firoza

The seventh zodiac sign, Librans are ruled by the planet Venus. Libra is the first powerful Venus sign and an indicator of luxury and materialistic gains. Presented by the balance symbol, Libra is opposite of the Mars planet. It borrows significant qualities from the Aries sign and blends them with its own nature. Librans are known for their grace and elegance with a splendid nature. They are naturally good at presenting their work or ideas in refined ways. Being an airy sign, Libra signifies and confers fertile imagination, correct intuition, brilliant intellect, and pleasant nature.

Libra Horoscope 2021
Libra people can achieve what they aspire for by making minor alterations in daily activities and avoiding significant changes. Planetary aspects are favorable for improving your health and vitality during this year. Jupiter and Saturn will help you to achieve your goals without much problem during the year 2021.
Venus and Jupiter will help you in forming love relationships. There will be plenty of love and romance. Social life will be enjoyable with the help of good astrological influences. You will take measures to maintain your physical and emotional health. You should be enthusiastic about doing whatever you want.
The Libra 2021 horoscope brings good news of hope and positive change! This year, you will need to rely on your relationships, both romantic and platonic, to help get you through the year. It's also a great year to revisit old friendships and hobbies. This is a great year for both learning from the past and looking toward the future.
Year 2021 would pave way towards building a bright future for Libra people. This is a time when the purpose of your life gets greatly emphasized. Your creativity, skills and talents would be put to test these days though. Some of your life's long-held aspirations would get materialized these days. Peace and tranquillity would prevail at home and office.
You would experience sable atmosphere in profession for now.Your social instincts get greatly enhanced and new friends come into your fold.
This is a great period to set up some long-term plans for your future. Your dreams in life slowly take shape. Good tidings are in store for Libra guys as the year progresses on. Prosperity and happiness abounds at home.
Jupiter enters Sagittarius in November. This will encourage you to pick back up on old projects you may have left to the wayside or to begin new projects if you don't have any currently in progress. This is also a great time to reconnect with old friends or make new friends. All in all, these last two months of the year will inspire positive change.
2021 with respect to different aspects in your life
Career:
Year 2021 would be a major period when Libra guys would be asked to make some of the tough decisions with regard to career. This would be a favourable time to ask for a relocation or pay hike if you deserve the same. If you are not satisfied, then make the job switch before the middle of the year. That would be a ripe time for the same. Your ambitions might slowly get into action now through these days. You would get the good contacts of elders and authorities in your area of interest.
The planets around would help you to make some important moves for now. Jupiter might bring in some ways for expansion if you are into business. A busy period awaits, hence your hands would be quite full all through the year. This is not the time to be complacent and rest on your laurels. En-route be wary of some troubles from peers or competitors in business. Also be cautious of stress and strain that might wear you down.
Love:
Hiccups of sorts are likely in love and marriage for Libras during the year 2021. However if you would sit for a heart-to-heart talk then things would get better. The married ones would enjoy conjugal felicity this year and some might even conceive a child. The single ones are advised to be cautious with their love moves as trouble lurks around. Partner might stray or might be in another relationship, beware.
Certain tricky situations might arise in love and marriage for some Libra people this year. Your commitment and understanding would be much needed to resolve issues on board. Do not get into controversies that might mar your love or marriage. Lay low for happiness to prevail in your personal space. Make sure that partner feels comfortable in your presence. The single ones better hitch a partner, as a lonely life would be very devastating particularly this year.
Libra natives are advised not to indulge too much in routine works or social commitments that might meddle with their love or marriage. Your emotions and romance should be just the right amount for your partner to handle. Do not yield to false illusions around, live your life, be committed to partner or spouse, the grass might look greener on the other side, but no one knows what lies there.
Finance:
Year 2021 promises to be a year of better finances for Libra people. However Pluto continues to play havoc with your finances, hence be wary of your moves. Stay away from speculation and high-value purchases as of now. Through the year, natives are prone to make some false moves with regard to financial plans, make a budget and stick to it.
Though there are no major planetary influences that might affect your financial standing this year, play it safe. Stay on solid ground, do not overshoot your expenditure beyond your means. Things would slowly start to look up around the middle of the year. With Jupiter playing around, some luck and fortune shall come on you without much asking later on.
Financial success comes for Libra guys as the second half of the year proceeds. A good time to speculate or gamble. There would be good inflow of money from many sources, but rely only on legitimate sources. The other resources wont last long enough even though they might entice you.
Health:
Through the year ahead, Libra people would command excellent health. Your immunity would be high as also your energy levels. Use your positive energy towards constructive works. You would be much physically fit when compared to the past few year period. But then you are advised to follow a balanced diet and not to indulge on spicy foodstuff or bad food habits. Maintain a good balance between physical and mental toils. Do not stress yourself too much by resorting to social works. Take some "me-time " frequently to relax your nerves.
Do not yield to silly carnal temptations that might mar your general health and well-being these days. Resort to some physical activity daily that would help you to stay fit and be mentally alert. Some Libra natives might have occasional issues related to digestion and nervous disorders. Quick medical relief would avert any major disasters for now.
Advice:
This year, Libra natives would be drawn more towards social causes around them. Make your mark even if it means going all out of your way for humane causes. Go in for some community works that whiles away your time. Control your instincts and intuitive behaviors this season. Look out for chances of self-improvement and satisfaction in all your endeavors. Utilize this year's period to hone your skills and garner knowledge of topics that interest you. Pursue some creative works too.
Libra Monthly Horoscope 2021
The year seems promising as a whole. Below are the individual blessings each month of 2021 has to offer to the lucky Libra-born.
January 2021 brings creativity into your personal life and happiness into your family life. This month will keep you feeling zen. Venus in Capricorn also helps to improve your communication.
February 2021 is the perfect month to focus on your romantic relationships. Jupiter and Saturn both help to improve your communication skills. Mars in Sagittarius encourages you to be more creative and passionate.
March 2021 focuses on your platonic social life, especially at work. Make friends with your coworkers and help your friends when you can. Your relationships with your children or young relatives will also improve in March.
April 2021 again focused on romance, especially in regards to your sex life. Jupiter in Scorpio helps to jazz things up in the bedroom. Saturn in Capricorn helps to keep your communication stable.
May 2021 has the Sun in Taurus encouraging deep introspection. Focus on yourself, your mental and physical health, your career, and your family. Try to keep all these things balanced. This can be stressful, but as a Libra, "Balance" may as well be your middle name.
June 2021 can bring mood swings, which can put a dent in your relationships and slow down any progress you have been making on your hobby projects. Try to work through the month, knowing that the coming months will be better.
July 2021 allows you to regain focus on your projects, both at work and in your hobbies. Your energy levels are also likely to change. This may impact your relationships with your family members, including your significant other.
August 2021 brings luck to your social life. You will be more charming than usual this month, due to Venus being in Libra from mid-August to mid-September. This will work to improve your romantic relationships.
September 2021 again focuses on romantic relationships. You will have an outpouring of attention to others. When Venus enters Scorpio in mid-September, you will be more confident and seductive than usual.
October 2021 makes you regain focus on work and others. Try to spend less time focusing on yourself. If you do this, then your social life and career will see improvements.
November 2021 may seem a bit confusing. Should you focus on your job or travel? Focus on your goals or your friendships? No matter what you choose, you will likely succeed. However, if you can't make a choice, you will face the consequences of your indecision.
December 2021 encourages you to focus on your goals and complete any projects you started during the year. You may need to distance yourself from your loved ones to do this. However, once you complete your project, you'll have the rest of the year to focus on your social life.
Conclusion
Libra horoscope 2021 shows a promising year. Whether you are hoping for blessings in your social life or your hobbies, you are sure to be in luck. Make sure to spread your love and attention evenly to ensure the best year possible.
Er. Rameshwar Prasad invites you to the Wonderful World of Indian Astrology.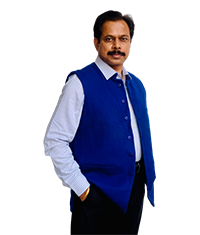 Engineer Rameshwar Prasad
(B.Tech., M.Tech., P.G.D.C.A., P.G.D.M.)
P: (+91-11) 22615299, 22615833
M: (+91) 9810105220, 9654255234