ASTROLOGY
Sun Sign Forecast For Libra in 2023
For natives born between September 24 to October 23
(These predictions are Solar-based. Readers are requested to take date of birth into considering when reading these predictions.)
Hindi Name: Tula
Date of Birth: 24th Sep to 23rd Oct
Ruling Planet: Shukra
Nakshatras: Chitra, Swati, Vishakha
Lucky Numbers: 5,3,6,8
Lucky Days: Friday, Wednesday
Lucky Colours: Brown, Light Blue
Lucky Stones: Diamond, Gomeda, Cats Eye, Firoza

The seventh zodiac sign, Librans are ruled by the planet Venus. Libra is the first powerful Venus sign and an indicator of luxury and materialistic gains. Presented by the balance symbol, Libra is opposite of the Mars planet. It borrows significant qualities from the Aries sign and blends them with its own nature. Librans are known for their grace and elegance with a splendid nature. They are naturally good at presenting their work or ideas in refined ways. Being an airy sign, Libra signifies and confers fertile imagination, correct intuition, brilliant intellect, and pleasant nature.

Libra Horoscope 2023
Based on the Libra Horoscope 2023 Predictions, this year will be all about you and having relationships with people in your life. You should be able to exercise independence over your life without being manipulated by anyone. It is important that you create lasting and meaningful relationships with people. This way, you will always find guidance and assistance from others when facing challenges in life.
After January 17, there will be opportunities for business advancement in addition to an increase in your financial status. Your fortune will be greatly enhanced specially after October, whatever you choose to do will be right and you will win accolades for your work.
April 22 onwards, there are high chances of getting married. If married, relationships will get stronger. Other relationships will be filled with delight and harmony.
You will start taking care of your health more seriously and as a result your health will improve and stay good for the rest of the year.
Best months are November and December.
2023 with respect to different aspects in your life
Love:
This year, you will have to spend more time with your partner or spouse. You need to start working on how best to relate with each other. Love is in the air; therefore, things will work out between you and your partner. Incorporate romance and passion in your love life, and you will thrive in love and maybe even have a baby.
The months of July and October will be filled with good luck for single Libra natives. You will find love in the most unexpected places. Ensure that you are ready to embrace and welcome love into your heart before starting a new relationship.
Career:
Your career will improve this year but only after going through some challenges. Some Libra zodiac sign natives might lose their jobs while others will change careers. Career progression will take some time. You should not rush things. Be patient, and things will eventually fall into place.
Career astrology for 2023 for Libra reveals that you will travel a lot this year. You will meet new investors who want to invest in your business venture. Do not let any opportunity pass you by, but you should go with offers that work best for you.
Finance:
Your economic status will be great this year. You will have nothing to worry about because the financial flow is stable. To ensure that things keep improving, you need to find new ways of generating income. You can start a business that will bring in money or make worthy investments. Before doing anything big with your finances, seek the guidance of a professional.
Family:
Some of your family members will become rebellious, and this state of affairs will not sit well with you. You do not appreciate being taken for granted for trying to achieve peace in your household. Be patient with your family members and find ways of bringing everyone together.
Libra Horoscope 2023 Predictions call on you to forge better relationships with your loved ones. It might be a tough call, but you have to try.
Health:
Your health will be moderately great this year. You need to watch out for sickness symptoms during the 2023 Mercury retrograde. Work on them early enough before things get out of hand. It is also important that you watch your diet. Only eat healthy foods. You can indulge in junk food once in a while, but you should not make it a habit.
Social Life:
According to the 2023 astrology predictions, you should socialize more with people this year. You love spending time on your own, but you realize that you need people in your life. Be careful with the people you choose to be extremely close with you. Work on your social skills and allow yourself to have people in your life who will surely have your back when need be.
Horoscope 2023 Forecast calls on you to remain true to yourself and live your life on your terms. However, you should ensure that your terms do not cause harm to anyone around you. Live an honest life and celebrate your achievements every step of the way. This year you will have to lay solid foundations for your future.
You will earn a reputation by using your creative skills to get your life ahead. With your success, you will help in elevating other people's lives. The months of July and October will see great and positive changes manifest in your life. You are on your way to achieving great success; therefore, you should not leave anything to chance.
Libra Monthly Horoscope 2023
Now that we've discussed the year in its entirety, let's take a closer look at each month. Below are some short summaries of each month for the Libra horoscope 2023.
January 2023
Libra natives in business will enjoy abundance and prosperity for the better part of the month.
February 2023
You will have to make good use of opportunities that come knocking at your door. You are capable of great things. Believe in yourself, and all will be well.
March 2023
Approach life with a positive attitude. Do not doubt your abilities even for a second. At the right time, things will fall into place in your life.
April 2023
Work towards achieving stability and order in your life. In all you do, ensure that there is an organization that will enable you to sort things out at the right time.
May 2023
Things will work out for the better in your life without any delays. Therefore, you should be diligent in everything you do.
June 2023
Appreciate the friends in your life and always be there for them when they need you.
July 2023
Always be prepared for surprises that will impact your life positively. So long as positive things manifest in your life, you are on the right trajectory.
August 2023
Good luck will be present in your career prospects. You will get everything you have always wanted.
September 2023
Always listen to your instincts and follow your heart because they will never lead you astray.
October 2023
You will come across numerous opportunities that will enable you to improve your standard of living.
November 2023
Be open to new ways of doing things. Learn new skills from others and incorporate them into your life.
December 2023
You are surrounded by loved ones who care about your wellbeing; therefore, you should be grateful for their presence in your life.
Conclusion
The year ahead has so many things in store for you; therefore, you need to be ready. The Libra Horoscope 2023 Forecast calls on you to listen to your intuition most times. People might have an opinion of how you should do things but always listen to your gut feeling. This way, you will never go wrong. This does not mean that you should not make room for compromises. When needed, you should compromise on some of your choices.
This year will be a good one for you to find ways to advance yourself personally and professionally. It is more about you and your well-being in 2023. You will not be bothered much by other people's lives because you need to get yours in order. Are you ready for what 2023 has in store for you?
Er. Rameshwar Prasad invites you to the Wonderful World of Indian Astrology.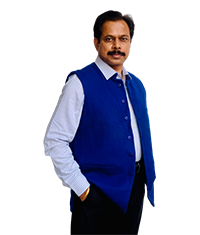 Engineer Rameshwar Prasad
(B.Tech., M.Tech., P.G.D.C.A., P.G.D.M.)
P: (+91-11) 22615299, 22615833
M: (+91) 9810105220, 9654255234