ASTROLOGY
Moon Sign Forecast For Leo in 2021

Leo- Simha [Moon Placed In Leo]
Nakshatra - Magha, Poorvaphalguni, Uttaraphalguni 1st quarter
Indian Star Sign: Makha 1, Pubba 1,2,3,4; Uttara 1 padas
Name starts with Sounds ( Ma, Me, Mu, Moo, Ta, Tee Tu, Tay)
Rashi Lord - Sun
Rashi gem - Ruby
Favorable colour - Rose
Favorable day - Sunday, Wednesday
Favorable number - 1
Favorable dates - 1/10/20/28
General
A Leo born is noble, large hearted and generous. People born in this sign will be ambitious to reach higher positions and rank. This sign blesses authority, dignity, energy, enthusiasm, and fame. A Leo born incline towards administration, law, and political s cience subjects.
Annual Forecast 2021
Leo natives, that is, those born of Simha Rasi, can expect a decent year ahead overall, as far as career and finances go; as Rahu is in your 10th House, making you optimistic and desirous of a good career. But, since Jupiter and Saturn are posited in your 6th House, you may face challenges by enemies at the work front, who might create obstacles for your success. As the year begins, Mars will be in your 9th House, and you may be able to get good fortune through your courage. Those who are self-employed must be extra careful as you may incur some losses due to competitors. Try to go only through the normal business route, and do not be tempted to take any unnecessary short-cuts, as you may incur losses. Jupiter aspects your 2nd House of wealth, as long as it remains in Capricorn during the year, and this may bring you some wealth. Some of you may even get a chance to buy a property between February and April. Jupiter will also go to Aquarius, your 7th House, during some months of the year, which may be favorable for you. You may get to expand your business partnerships, and some of you may even tie the knot this year and expand your family. Healthwise, you must remain careful as there are some indications that you may get some ailments related to the stomach and kidneys.
2021 with respect to different aspects in your life
Career:
Rahu will remain posited in your 10th House almost this whole year, which can generate positive outcomes for you. You may be able to do well at work, give excellent presentations and speeches in front of your superiors, and earn their praise. You may also establish a good name at work and prove to be extremely ambitious. However, due to an increase in name and fame at work, some colleagues may get jealous of you and try to compete with you or put you down. And you must be careful about this. But because Saturn and Jupiter are in your 6th House, you can easily win over your enemies. You may even show some interest in your father's business or work and help him since Mars is in your 9th House. The middle of the year promises professional trips within the country and also abroad, but unless you remain vigilant, you can incur some losses. Be very careful, especially if you own a business. Invest your money only after carefully analyzing the situation. Jupiter in your 7th House during April-September can help you get new business contacts and establish cordial relationships with them.
Love/Relationship:
The love life and family life of Leo sign natives can be demanding this year since Ketu will be in your 4th House. However, when Jupiter is in your 6th House, it will aspect your 2nd House of family with its 9th aspect, and this can bring some relief. Do take care of your parents' health. Enemies may be seen not only in your career but also on the family front. Even one of your relatives might turn against you. There may be a discussion at home regarding buying a house, which might stir up some unpleasant issues from the past. The time from January to April is very crucial as you may end up in an argument with your spouse, so be careful not to get angry. Listen to their worries and concerns about your relationship and try to improve on those points. If you work on your relationship, your life partner will act as your backbone and will support you. You can enjoy a healthy relationship with your children this year. Those who are single may get married between April and September or between November and December. Your children can taste success this year, and your relationship with them should be good.
Finance:
This year can be stable for you as far as financial matters are concerned, although your expenses might be more than your earnings, causing you some stress. Hence, it would help if you concentrated on generating wealth inflow. April, August, and October can prove lucky for you in this regard. But between April-September, your expenses may increase mainly towards taking care of your family members or other responsibilities. If you are having a business, you may find yourself spending more on procuring raw materials and may not have sufficient revenue generated this year. But if you focus on curtailing your expenses, you can still get some profits. From April onwards, you may also receive wealth through your friends and acquaintances as Jupiter moves to your 7th House of friendships and business partnerships. You may also gain wealth through your spouse or by doing business with him/her.
Health:
This year, Leo natives must take care of their health. 'Prevention is better than cure,' so start practicing a healthy lifestyle. The conjunction of Saturn and Jupiter in your 6th House of diseases can create some health issues associated with the stomach and kidneys. Some eye troubles and hand/wrist related problems can also crop up. Those who have an existing stomach or kidney condition should be more careful. Luckily, if you take care of your health, your issues may only be temporary and not be of permanent nature. Also, please seek medical help for physical fitness and spiritual help for mental fitness.
Education:
Students born under the Leo sign are likely to have mixed outcomes this year. However, they can succeed in competitive exams during January-April and September-October. However, May-August can be a mixed period for you, and any success in exams may purely depend on the hard work that you have put in. Mid-September to mid-November should be a good time for you. However, this year may not favor you going abroad for studies, and there might be delays either in the visa process or in the university process itself. Be patient and work hard, and success may not be that far. You may also get cooperation from fellow students, university staff, and your teachers/professors. Students who have completed their studies can get a job, but it may not be to their liking. However, it is better to take it and gain experience than waiting for a better job opportunity.
Remedies for the year 2021
• Give food to animals, especially on weekends.
• Help and give respect to your father and grandfather.
• Observe vrat on Thursdays and donate food at temples.
• Worship the Sun every day and perform Surya Namaskar.
Favorable Months: April, May, June, July, August, November, December
Unfavorable Months: January, February, March, September, October (During these not-so-favorable months you should pray to your favorite deity and perform the recommended rituals)
Er. Rameshwar Prasad invites you to the Wonderful World of Indian Astrology.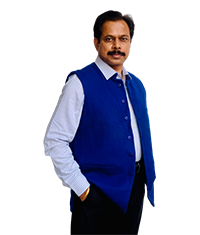 Engineer Rameshwar Prasad
(B.Tech., M.Tech., P.G.D.C.A., P.G.D.M.)
P: (+91-11) 22615299, 22615833
M: (+91) 9810105218, 9654255234