ASTROLOGY
Moon Sign Forecast For Leo in 2023

Leo- Simha [Moon Placed In Leo]
Nakshatra - Magha, Poorvaphalguni, Uttaraphalguni 1st quarter
Indian Star Sign: Makha 1, Pubba 1,2,3,4; Uttara 1 padas
Name starts with Sounds ( Ma, Me, Mu, Moo, Ta, Tee Tu, Tay)
Rashi Lord - Sun
Rashi gem - Ruby
Favorable colour - Rose
Favorable day - Sunday, Wednesday
Favorable number - 1
Favorable dates - 1/10/20/28
General
A Leo born is noble, large hearted and generous. People born in this sign will be ambitious to reach higher positions and rank. This sign blesses authority, dignity, energy, enthusiasm, and fame. A Leo born incline towards administration, law, and political s cience subjects.
Annual Forecast 2023
This is likely to be a perfect year for you. Your skills may bring you recognition in your career. This year, your professional ambitions may be fulfilled. There will be merrymaking in the family. You may plan a romantic trip with your partner. You will clear misunderstandings with friends and relatives. You may do social service, which gives you inner satisfaction. You may get an opportunity to learn a foreign language. Health will be good, and you may feel energetic.
2023 with respect to different aspects in your life
Career:
This could be a progressive time in your career. You will see a gradual improvement in work and use this time to excel in your assignments. There will be some work-related travel. You may get the support of your seniors for all your activities. You may be able to complete your assignments within the stipulated time. Your work may receive appreciation from superiors. You will maintain transparency in communication.
Love/Relationship:
You may enjoy a blissful time with your partner. Your proposal for marriage could be accepted by your beloved. You may get engaged with the consent of well-wishers. Couples could enjoy a prosperous period in their domestic life. If you commit any mistakes, shed your ego and ask your partner to forgive you.
Finance:
This year, your finances may improve considerably. Expenditures could be under control. You may be able to meet all of your financial needs. You are likely to spend money on spiritual activities and visit holy places. You may give financial assistance to kinsfolk at their request.
Health:
This year, your success and happiness may keep you in good cheer and health. You look energetic while dealing with daily activities. You should improve immunity levels by taking leafy vegetables. You can also take dry fruits for increasing physical energy.
Education:
This year, you may be able to improve your efficiency in extracurricular activities. You may take part in some sports events on behalf of your institution and win them. This could make you happy. You may receive appreciation and recognition for your performance. You may go on a picnic with friends and have an enjoyable time. You may become the troubleshooter for your friends who are facing some challenges.
Remedies for the year 2023
• Do not get water poured on the roof of your house.
• Keep a glass of water near you while sleeping and in the morning pour that water into the flowers tree.
• Worship Goddess Lakshmi with lotus flowers on Fridays.
• Do charity to the poor beggars.
Favorable Months: January, March, May, June, September and December
Unfavorable Months: February, April, July and November
Er. Rameshwar Prasad invites you to the Wonderful World of Indian Astrology.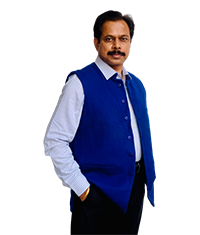 Engineer Rameshwar Prasad
(B.Tech., M.Tech., P.G.D.C.A., P.G.D.M.)
P: (+91-11) 22615299, 22615833
M: (+91) 9810105218, 9654255234