ASTROLOGY
Moon Sign Forecast For Capricorn in 2023

Capricorn - Makar [Moon Placed in Capricorn]
Nakshatra - Uttarashada last 3 quarters, Sravana, Dhanishta 1st half
Indian Star Sign: Uttarashada 2,3,4; Sravanam 1,2,3,4; Dhanista 1,2 padas
Name starts with Sounds (Bho, Ja, Je, Ji, Ju, Jay, Jo, Khi, Khu, Ga, Gi)
Rashi Lord - Saturn
Rashi gem - Neelam [Blue Sapphire]
Favorable color - Blue and Black
Favorable Day - Saturday
Favorable number - 8
Favorable dates - 8/17/26
General
Capricorn born is confident, Capacity to organize special events, tolerance, patience, steady and optimistic in nature. Taking up challenging tasks and completing them within a given targeted time is important for a Capricorn.
Annual Forecast 2023
This year, results may be delayed. Your patience is highly appreciable. Your qualities will make you successful in your activities. People can make false commitments that will put you at risk. Asset purchases may keep you delighted. You may arrange a get-together to improve your rapport with friends. You can plan for a long journey with family members, which will help them to enjoy your company. You can start investing now. Health can be normal for you; but you should follow a strict diet.
2023 with respect to different aspects in your life
Career:
This could be a progressive time at work. You should avoid unpleasant arguments with colleagues. You may not focus on your work due to irritable thoughts. It is better to complete your tasks by working extra hours. Opportunities that come now may help you prove your worth. There could be success in activities. You should control your anger, otherwise it will cause problems at work.
Love/Relationship:
You may experience genuine love this time. Marriage proposals may fructify during this time. Be polite in your communications, or it may backfire and lead to unnecessary problems. Couples are likely to enjoy conjugal bliss. You may give special attention to your partner's requirements. It's a good time to get married to the person of your choice.
Finance:
This year, finances could be normal. You may get financial support from friends. There may be expenses for buying luxurious items. You may spend money on spiritual activities. Your expenses may be heavy this time. Plan your expenses carefully. You may recover pending dues from friends.
Health:
This year you should take care of your health, as you may suffer from digestive issues. You should do regular exercise to improve your physical fitness. Emotional disturbances may increase your blood pressure. Practicing meditation can make you calm and focused on your work.
Education:
Students could be successful in their assignments. It is a good time to learn foreign languages. You may get selected by a prestigious institution for higher studies. You may get appreciation from teachers for your performance.
Remedies for the year 2023
• Gain knowledge in spiritualism.
• Treat lower-class people with care.
• Give financial assistance to persons who go for holy trips.
• Offer food to beggars.
• Donate clothes to homeless people.

Favorable Months: March, June, July, October and December
Unfavorable Months: January, April, August and September
Er. Rameshwar Prasad invites you to the Wonderful World of Indian Astrology.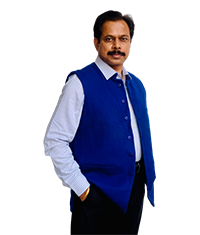 Engineer Rameshwar Prasad
(B.Tech., M.Tech., P.G.D.C.A., P.G.D.M.)
P: (+91-11) 22615299, 22615833
M: (+91) 9810105218, 9654255234