ASTROLOGY
Moon Sign Forecast For Taurus in 2021

Taurus / Vrishab [Moon placed in Taurus]
Nakshatra - Kritika last 3 quarters, Rohini, Mrigasira
Indian Star Sign: Krutrika 2,3,4; Rohini 1,2,3,4; Mrugasira 1,2 padas
Name starts with Sounds (Ee, U, Aye, Oh, Va, Vi,Vu, Ve, Vo)
Rashi - Lord Venus
Gem - Dimond
Favourable colour - White
Fasting day - Friday
Favourable number - 6
Favourable dates - 6/15/24
General
A Taurus Moon sign is more inclined towards arts related professions and earn better wealth than people of any other sign. Taurus born have both physical and mental strength. A Taurean will work hard, eat well and enjoy life. Even though a Taurus Moon is adjusting to different situations, avoiding stubborn attitude will bring good name. Their huge strength is patience and the pitfall is adamancy, avaricious and annoyance.
Annual Forecast 2021
This is likely to be a mixed year for Taurus natives, that is, those from Rishaba Rasi. You may face a few problems at your workplace sometime during the year, except during April-September, and November onwards, which periods can bring you success. Despite work struggles, your financial life looks decent, as you will receive the blessings of Saturn. Consequent to the combined effect of Jupiter and Saturn in your 9th House of dharma, you may perform religious activities and can also receive benefits through austerities and devotion. Students should have a good year ahead, though struggles and success both are indicated. At the beginning of the year, some students may go abroad, but they may be required to work very hard during the course of the year. Love and relationship may be stressful for the Taurus natives in the first couple of months; however, things may improve during April- June. But the transit of Mars in your 1st House from mid-February to mid-April and in Leo, your 4th House, between end July to the beginning of September, might cause some heated arguments and misunderstandings between family members. However, Jupiter's positive aspect in the 4th House can help you save your relationships from further complications. You may also be required to pay attention to the health of those at home, especially your parents and your spouse. 2021 may also remain not-so-favorable for your own health due to the placements of Rahu and Ketu. Eye ailments, and also issues in the back, thighs, or stomach can come up.
2021 with respect to different aspects in your life
Career:
This year may provide you with mixed results in terms of your career. This is due to the position of Saturn in the 9th House. You can get the desired transfers and promotions. Those looking for a change of job may also get some success. As for those doing any kind of business, they may need to pay particular attention this year. Avoid any arguments with business partners, as it can lead to strains in partnerships and significant financial loss. However, success in your career is seen from April to September. Jupiter will be placed in your 10th House; this may increase your work pressure and give you the expansion you need in terms of your career.
Love/Relationship:
This year would not be so bad for dealing with family matters, but the beginning of the year can bring some troubles, when you may feel a lack of support from family members and have some arguments with your siblings. But as Jupiter is looking at your Moon Sign, you may not lose your calm. Jupiter's transit in Aquarius during April-September looks more favorable for getting a peaceful atmosphere at home as the planet will aspect your 4th House of family. There may also be some talk of investing in a property. Rahu-Ketu in the 1st and 7th Houses respectively, can give rise to some arguments with your spouse. From June to September, there may also be an increase in your mental stress as Mars will move from your 3rd House to your 4th House. However, Venus should improve your relationships and love life in the middle of the year, when it will transit in Taurus during May. The aspect of Jupiter in your 5th House sometime during the year will be beneficial for enhancing your relationship with your children.
Finance:
This year, your economic status may remain somewhat mixed. In the beginning, Mars will be in your 12th House, due to which there may be some unwanted expenses. But since Saturn aspects your 11th House, you can gain money. Also, Saturn's position in your 9th House can help you acquire land and property, especially through your paternal side. You may also spend on family festivities and auspicious ceremonies. When Jupiter is present in your 9th House, you may spend on religious activities and pilgrimages. Jupiter may also give you some wealth between early April and mid-September. During this time, you may also gain favor with your employer and get a raise. If you have plans of making any big financial investment, it would be better to be careful and seek expert advice.
Health:
Health looks good at the beginning of the year, as Jupiter will have its 5th aspect in your Moon Sign. This can keep your body energetic and your mind optimistic. But having Rahu in your sign and Ketu in the 7th House may slightly alter the positive scenario and make you more prone to illnesses. You may also be stressed out this year about your spouse's health due to the aspect of Rahu in your 7th House of marriage and Ketu's presence in your 7th House throughout the year. You have to be cautious about your diet and consume only fresh and Sattvic food, especially when Mars will transit through your 12th House at the beginning of the year, and when Sun and Mercury will also be in your 8th House. Thus, the first quarter of the year will be a hard time physically. But April and May can bring improvements to your health.
Education:
This year seems to hold some good news for students, although there may be a slightly turbulent start. You can get into reputed educational institutions for higher studies. The time also looks favorable for getting a job post completion of studies. Those who want to participate in competitive exams can succeed after April, as Jupiter and Saturn will both aspect your 6th House of job and competition. There are some indications for going on foreign trips, and fortune will be on your side if you have such a travel plan. Some of you may find like-minded people and make friends during your travel.
Remedies for the year 2021
• Chant Rahu Mantra daily at least 108 times – OM Sri Rahave Namaha
• Chant Ketu Mantra daily at least 108 times – OM Sri Ketave Namaha.
• Wear a diamond ring after seeing an astrologer/gemologist.
• Worship the Sun God (Surya) every morning.
• Feed animals, birds, priests, and poor people regularly.
Favorable Months: January, April, May, June, July, September, December
Unfavorable Months: February, March, August, October, November (During these not-so-favorable months you should pray to your favorite deity and perform the recommended rituals)
Er. Rameshwar Prasad invites you to the Wonderful World of Indian Astrology.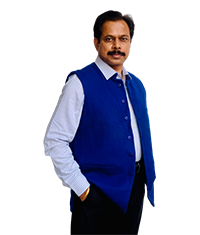 Engineer Rameshwar Prasad
(B.Tech., M.Tech., P.G.D.C.A., P.G.D.M.)
P: (+91-11) 22615299, 22615833
M: (+91) 9810105218, 9654255234