ASTROLOGY
Moon Sign Forecast For Taurus in 2023

Taurus / Vrishab [Moon placed in Taurus]
Nakshatra - Kritika last 3 quarters, Rohini, Mrigasira
Indian Star Sign: Krutrika 2,3,4; Rohini 1,2,3,4; Mrugasira 1,2 padas
Name starts with Sounds (Ee, U, Aye, Oh, Va, Vi,Vu, Ve, Vo)
Rashi - Lord Venus
Gem - Dimond
Favourable colour - White
Fasting day - Friday
Favourable number - 6
Favourable dates - 6/15/24
General
A Taurus Moon sign is more inclined towards arts related professions and earn better wealth than people of any other sign. Taurus born have both physical and mental strength. A Taurean will work hard, eat well and enjoy life. Even though a Taurus Moon is adjusting to different situations, avoiding stubborn attitude will bring good name. Their huge strength is patience and the pitfall is adamancy, avaricious and annoyance.
Annual Forecast 2023
From the beginning of the year, it is going to be an energetic time for completion of planned works. The quality of your work will improve your image. Supportive communication in the workplace may be helpful. You may undertake travel for an important errand. You should be vigilant in your communication and actions, especially when it comes to your kinsfolk. You may make some new contacts. You should practice meditation for controlling your emotions, and also it will helpful for improving concentration at work. There may be an addition to your family with the birth of a child. Your health will be fine.
2023 with respect to different aspects in your life
Career:
This year, your professional work may proceed smoothly and successfully. You should be confident in taking up new projects at work. Your decisions may prove to be sound. You may get multiple opportunities in your career, which can help prove your worth. The employed may get appreciation from their superiors, and they will be very well-disposed towards you due to your performance. Good understanding between subordinates and colleagues may strengthen your team and save you from allegations. You should continue to be diplomatic in handling situations. You will give special importance to self-growth, which is highly supportive for future prospects.
Love/Relationship:
This may be a good year for true lovers. You will openly share your thoughts with your partner and show more transparency in your approach. You will maintain a trustworthy relationship with your life partner. There will be merrymaking in the family. An auspicious occasion will take place in the family. You may find a solution if your conjugal life is witnessing some ego clashes.
Finance:
This is going to be a progressive time for your finances. You may take precautions in financial transactions with others, and this may help you avoid losses. Your earnings may be enough to meet your requirements. You should curb unnecessary expenditure.
Health:
Your health seems to be quite alright this year. You may feel a bit tired due to hectic work and numerous travels. Take seasonable fruits and leafy vegetables for increasing physical strength. A health checkup could identify any lurking issues early on.
Education:
It is a year that may fulfill many of your desires. You could be successful in competitive examinations, which will enhance your self-confidence. You may get into some arguments at times with teachers, which may affect your image.
Remedies for the year 2023
• Daily apply ash powder on your forehead.
• Visit Mahalakshmi Temple on every Friday.
• Worship Goddess Durga by offering Lemon garland Mala on every Friday.
• Visit Lord Narayana Temple on Saturday.

Favorable Months: February, May, August, September and December.
Unfavorable Months: January, March, April, June and November
Er. Rameshwar Prasad invites you to the Wonderful World of Indian Astrology.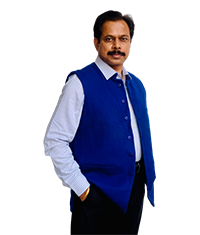 Engineer Rameshwar Prasad
(B.Tech., M.Tech., P.G.D.C.A., P.G.D.M.)
P: (+91-11) 22615299, 22615833
M: (+91) 9810105218, 9654255234