ASTROLOGY
Sun Sign Forecast For Taurus in 2023

For natives born between April 21 to May 20
(These predictions are Solar-based. Readers are requested to take date of birth into considering when reading these predictions.)
Hindi Name: Vrishabh
Date of Birth: 21st April to 20th May
Ruling Planet: Shukra
Nakshatras: Kritika
Lucky Numbers: 2,7,9,6
Lucky Days: Friday, Tuesday
Lucky Colours: Creamy White, Green
Lucky Stones: Diamond, Gomeda

Taurus is the second sign of the zodiac, which starts from April 21 and lasts till May 20. This sign serves as the storehouse of wealth and its owner is Venus.

Taurus Horoscope 2023
Based on the Taurus Horoscope 2023, this year, you will spend more time thinking about the future and focusing less on your present life. Average professional development will happen this year, and your finances might also face hitches every now and then. Aries will enjoy a stable love life, and health will be excellent for the better part of the year.
2023 will begin well. some anxieties relating to finances is indicated in the second quarter. Hard work is the mantra but towards the end of the year, things will start working your way. Work-related travel indicated. If wanting to settle abroad, there's a high possibility. Be careful about your finances in the second quarter.
It is a good time for love and romance in the first quarter. Communication breakdowns could cause arguments and stressed relationships. Keep your communication transparent.
Your health will be fine in the first quarter but may decline. You must fully take care of your health after April.
Best Months are February and October.
2023 with respect to different aspects in your life
Love:
The year will begin with a lot of challenges for Taurus couples, married or in serious relationships. It will reach a point where you might even separate from your partner, but you will work out your issues as the year progresses. Love Predictions for Taurus zodiac sign reveals a period of commitment to each other towards the end of the year.
To ensure that your marriage or relationship works, you need to keep pride aside. It will do you no good to think you are better than your partner. Humble yourself, and things will work out for the better in your love life.
Career:
Businesspeople will enjoy a prosperous year. This year will see you expand your business and enter into new partnerships. This is also the best year for Taurus natives to change careers or ask for transfers or promotions.
Taurus Horoscope 2023 astrology reveals that your seniors at the workplace will be proud of your efforts and hard work, and they will reward you according. You will build great relationships with your coworkers as well.
Finance:
Most Taurus natives will be itching to buy land or a house with the finances at their disposal. It is good to invest in assets because your financial status is stable. However, do not make impulsive decisions that will cost you in the end. Be careful with your expenditure and live within your means.
Since the stars are aligned in your favor financially, this is the best time to invest in a venture that you are sure with have great profits. Spend money wisely and ensure that you clear your debts while you still can.
Family:
The first quarter of the year will see tension subsiding in your family. Things have not been going completely well because of ideological differences and conflicts that arise every now and then. Elders in your family will bless you by always working towards restoring peace, harmony, and unity among your loved ones.
Horoscope 2023 Predictions foretell a period of new beginnings in your life. You will make changes that will be in your family's best interest. If and when your loved ones are happy, you are also happy and content. Planning for pregnancy needs to be done with care.
Health:
Your general well-being will be great this year. You will have nothing to complain about unless you bring bad health upon yourself. Stick to a healthy diet, drink a lot of water, sleep enough, and often exercise to ensure that you remain in great shape. 2023 Health Horoscope Forecast reveals that you should be well prepared to handle minor illnesses that may crop up every now and again.
Social Life:
You will have to watch your temper and how you relate with people. Do not let your emotions and feelings cost you the friendships you have built over the years. Be cautious not to hurt people close to you with your outbursts. At any point in your life, do not let emotions get the better of you.
In 2023, you will have to approach life with a positive attitude. Change your perspective about things and ensure that you are creative and innovative with your abilities. Be assertive in your thinking and work towards being productive in everything you do. This year, there is no room for laziness. Push yourself to become the best that you can be especially during the 2023 Mercury retrograde.
Have a plan to move your life forward. Do not ignore your instincts. Also, always follow your heart. If something is not right for you, do not bother. Go for the things that work in your favor and stick to them. Do not bother being someone you are not.
Taurus Monthly Horoscope 2023
Now that we've discussed the year in its entirety, let's take a closer look at each month. Below are some short summaries of each month for the Taurus horoscope 2023.
January 2023
Good luck will make its way into your life, and most aspects of your life will thrive.
February 2023
Remain true to yourself in everything you do. Do the things that are good for you and stop comparing your life to other people's lives.
March 2023
It is important that you work on your relationships with people. Do not let your emotions control the way you relate to people.
April 2023
This month money will be hard to come by, but you will find a way of sustaining yourself and your loved ones.
May 2023
Your career will face some challenges, but you will remain standing because you are optimistic about the future.
June 2023
Beware of unwanted expenditure. Always spend your money on needs and ensure that you spend within your budget.
July 2023
Love will thrive in your life this month. All the arguments you have been having with your partner or spouse will come to an end.
August 2023
Be open to the idea of making changes in your life. Do not remain in the same spot for long. To thrive in life, changes must be made.
September 2023
Good health will be your driving force this month. With good health, you can do anything productive with your life.
October 2023
Do not give up on your loved ones just because you are not on good terms. Accommodate them even when they push you to the wall.
November 2023
This is the best month to let go of the people and things that no longer serve their purpose in your life.
December 2023
Your business will thrive, and you will make new connections with people who will help you thrive in the business world.
Conclusion
Taurus Horoscope 2023 Predictions foretell that you will embrace changes coming into your life because they will be a stepping stone to your success. Believe in yourself and trust that everything you do now will pave the way towards a bright future. To thrive in life, you need to learn how to adapt to people and situations.
Allow not your loved ones to interfere with your professional development. Create balance in your life and set boundaries that your family need not cross. In making important life decisions, ensure that your emotions are not involved.
Er. Rameshwar Prasad invites you to the Wonderful World of Indian Astrology.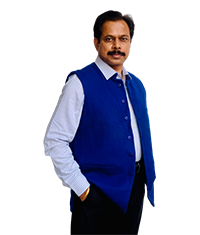 Engineer Rameshwar Prasad
(B.Tech., M.Tech., P.G.D.C.A., P.G.D.M.)
P: (+91-11) 22615299, 22615833
M: (+91) 9810105220, 9654255234