ASTROLOGY
Sun Sign Forecast For Scorpio in 2021

For natives born between October 24 to November 22
(These predictions are Solar-based. Readers are requested to take date of birth into considering when reading these predictions.)
Hindi Name: Vrishchik
Date of Birth: 24th October to 22nd November
Ruling Planet: Mangal (MARS)
Nakshatras: Anuradha, Jyeshtha
Lucky Numbers: 9, 18, 27, 36, 45
Lucky Days: Tuesday, Sunday
Lucky Colours: Red, Blue, Orange
Lucky Stones: Moonga, Pearl, Sapphire, Gomeda

Scorpio is the eighth and one of the strongest zodiac signs. Sun enters this sign on October 24th and leaves on November 22nd approximately. This is a mystical and secretive sign that is more sudden and forceful. They are influenced by the magnificent planet Mars which is most decisive in designing their path of success. A compassionate sign of Mars, Scorpio explains the mysteries of life swinging from light to the darkness. In mystic thoughts, this sign defines the entry of life-and-death. Because of this reason, longevity has strong links with this sign and its owner Mars.

Scorpio Horoscope 2021
Love plays a vital role in the lives of married people during the year. Mercury and Venus will help in better understanding with your spouse if you spend more time. Relationships will be delightful, affectionate, and pleasant.
Scorpions will be able to execute their projects with the help of limited social contacts they have. You will get many opportunities in the middle of the year. But, you have to be careful about your expenses. You may find it difficult to relax due to the hectic activities. It is essential to relax and follow a strict exercise and diet program to maintain your wellbeing.
The Scorpio 2021 horoscope advises discretion, which can sometimes be difficult for Scorpios to manage. Keep your romantic relationships on the down-low. Keep information about your work and finances to yourself as well. Being too social about these things may put them in jeopardy. So, try to live this year coyly; doing so will lead you to success.
Scorpio guys are in for success in their personal and professional life thanks to their great intuitive power these days. Peace and harmony would prevail in all areas relevant to you. This would be a good time to consolidate your standing in society. Work towards developing a secure future for you and your dependents this year.
The year promises to enrich your physical and mental life. And your creativity would bring the world to your feet. Though you like to work behind the scenes and do hate the limelight , this year would take you down under the very lights you hated. Pay heed to health and financial issues as these areas need your priority right now. This would also be a good time to connect with some long-last friends. Stop meddling with the emotions and sentiments of your near ones if you are in need of good relationships.
Mars will encourage introspection this year as it travels through several signs, mostly Aquarius and Capricorn. This is the year to accept that you cannot always blame others for your problems. Take responsibility for your actions. Only you can better your life. The best way to do this is to stop focusing so much on yourself and do what you can to help others instead.
From the beginning of the year until early November, Jupiter will be in Scorpio. This encourages travel and communications with new people. For this reason, if you are planning a vacation, any time before November in 2021 is a great time to do so. If you are going to travel, it is best that you go somewhere you have never been to before. This will provide you with priceless new memories.
2021 with respect to different aspects in your life
Career:
Scorpio people would have the year 2021 much favorable for their career prospects. Overseas links would be established for those willing. Promotions, pay hikes and relocation are on the cards for the deserving ones. More responsibilities come on you these days. Scorpio freshers would find the time just ripe enough to find careers that suit their ability and taste. Most of you guys would earn acclaim for your hard work and commitment from higher-ups this period.
The planets are favorably disposed for Scorpio guys to prove their mettle now. Some natives would be able to start their own business as well this year. You would be at your professional best all through the year, with satisfaction coming in all aspects of your work. Cordial atmosphere prevails in work place. But then do not rest your nerves, keep working, better prospects are in store before the year unwinds.
Love:
Though the past few years would have made you see turbulent times in love and marriage, this year promises glad tidings in your relationship area. If you are single the year would make sure that you would end up with a loving and loyal partner for life. Marital felicity is assured for those already in marriage. If disputes arise, which is totally unavoidable in marriage, do talk it out with your spouse or partner. It would settle things down very amicably. Put your assertive self into the back-seat if you need to have a loving relationship through the year.
There are no major planetary influences that would affect your love and marriage in a terrible way this year. A time favorable for easy linking and de-linking though, be cautious. An excellent time for the single Scorpios to flirt their time away. Some potential partners would be on their way, be wary to rope them in as the year proceeds.
The year 2021 favors Scorpio natives to forge strong relationships in love or marriage. A better time to renew your vows. Some of you would make some of the most strong relationships or bonds these days.
Finance:
This year, Scorpio people would be able to settle down with a favorable financial standing. There would be good money inflow and no major unwanted expenditure would be seen around. Some luck and fortune shall come for you. Bank on it and save some. Do venture into high value purchases like buying your dream home or car. You do not get better financials like now, hence make use of it.
The period would be favorable for making some long term investment plans as well. You would benefit through this after some years. If you owe money, use this financial position to get rid of the same. Also look out for money owed to you for long. The planets are favorable for you to stick to a balanced budget all through the year. Put your money to good use, make it work for you, do not work for money !!
Health:
The planets predict good health and cheer for Scorpio guys all through the year 2021. Particularly Saturn would support you in health and well being. However Mars might bring you moments of excitement and adrenalin rush that might wear your down physically and mentally. Take frequent breaks then to get rid of the exhaustion you are through.
Through the year, the Moon might play havoc with your general health and well being at times, be wary. The other luminary Sun would help you to stem this tide and provides you with the vigor to keep going despite the odds around. Those natives with chronic health issues would see some improvement these days.
There are no major planetary influences over your chart area ruling health, hence health would be average and there would be no major impacts on life. But then minor health issues cannot be ruled out. Some natives might suffer from exhaustion, fatigue and nervous issues. Take good rest occasionally and look up to medical advise when the situation warrants the same.
Advice:
Scorpio natives have a great time in almost all areas of their life this year. However they are advised to go slow, take things slowly, take one step at a time and not to rush over on things and relationships. Patience is a virtue you need to cultivate these days. The year also promises good tidings in personal and professional life for the natives. But then be cautious of your emotional health. Forge good ties in love and marriage. Talk your heart out and do not hold secrets from partner in order to savor the relationship on a good note.
Scorpio Monthly Horoscope 2021
The Scorpio 2021 yearly astrology shows a wild year to come. Below is a breakdown of the year by month with a small summary of what each month will bring.
January 2021 is a great month to focus on your communication skills, as the Sun will be in Capricorn for the first few weeks of the month. This is the best time to work on your romantic relationships and family life.
February 2021 keeps the focus on your family life. Several planets will make their way through Aquarius this month, which can bring turmoil along with it. Try to carefully navigate these issues.
March 2021 draws your attention to both your love life and your business life. You may feel torn between these two sectors of life. Try to balance them out to improve your mood.
April 2021 will be taken over by routine work. When you get home, your significant other and/or family members will be your relief. Mars in Gemini in the second half of the month will add creativity to your sex life.
May 2021 will be crazy and dynamic! The focus of this month is on all parts of your social life. You are likely to be more enthusiastic in your friendships, more caring with your family, and more passionate with your significant other.
June 2021 brings a mix of big and small changes alike. Try to take these changes in stride. Make time for relaxation to improve your mental health.
July 2021 encourages you to focus on work above all else. This month will bring your new opportunities, and likely more money too. If you plan on vacationing this year, plan to do it in the second half of the month.
August 2021 has both your social life and career seeing success. At work, you will be more productive than usual. Your friendships will get deeper this month.
September 2021 is the time to slow down and rest. Take this time to spend more time with your family members. If you have not taken a vacation yet this year, this is another great opportunity to do so.
October 2021 blesses you with a renewed sense of confidence. Your friends and coworkers are sure to notice. This can help you in your platonic and romantic relationships, at work, and even in your finances.
November 2021 encourages you to move on from any doubts you might have about your work or your friendships. If you are working on any projects, now is the perfect time to try to finish them.
December 2021 ends the year on a positive note. Your platonic and romantic relationships should be in a good place. Like November, this is another great month to try to finish any projects you have going on before the year ends.
Conclusion
The Scorpio horoscope 2021 shows that a lot will happen to you this year. It also confirms that most of what happens will be good. Keep your head held high and focus on your work and you will end the year feeling better than when you entered it.
Er. Rameshwar Prasad invites you to the Wonderful World of Indian Astrology.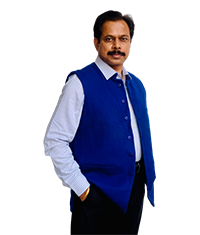 Engineer Rameshwar Prasad
(B.Tech., M.Tech., P.G.D.C.A., P.G.D.M.)
P: (+91-11) 22615299, 22615833
M: (+91) 9810105218, 9654255234