ASTROLOGY
Sun Sign Forecast For Sagittarius in 2021

For natives born between November 23 to December 22
(These predictions are Solar-based. Readers are requested to take date of birth into considering when reading these predictions.)
Hindi Name: Dhanu
Date of Birth: 23rd Nov to 22nd Dec
Ruling Planet: Guru (Jupiter)
Nakshatras: Moola, Poorva, Ashada
Lucky Numbers: 9, 8, 6
Lucky Days: Saturday, Friday, Tuesday
Lucky Colours: Pale Yellow, Light Brown, Peach
Lucky Stones: Pukhraj, Sunela, Opal

Sagittarius is the ninth sign of zodiac, in which sun enters on November 23 and leaves on December 22, roughly. This is the first sign of benefic planet Jupiter, the divinity teacher. This is a fire sign and is symbolized by the arrow. The journey from infancy to adulthood requires introspection and intuition at regular intervals and this sign is a storehouse of the same. Any planet in transit or in birth horoscope will have special impact and significance for Sagittarius.

Sagittarius Horoscope 2021
Sagittarius zodiac sign can look forward to plenty of romance in the year 2021. You will get many opportunities to get into love alliances, and it is up to you to make use of them. The first move should come from your side, and you should make efforts to make your partner feel free in communicating with you.
Jupiter will help you to be adventurous and novel in your activities this year. Saturn will make you sober and puts a limit on your imagination. You will be able to make plans for new ventures with the help of your close contacts. Health can be maintained if you make conscious efforts with proper diet and fitness routines. Do not yield to wild imagination and be pragmatic in your attitude towards life.
The Sagittarius horoscope 2021 predicts a calm and prosperous year ahead. Usually, a Sagittarius-born has a crazy life, but things will be much calmer this year. However, that doesn't mean that the year will be boring. The most excitement in life comes from your social life, and if you're lucky enough, from travel as well.
For the year 2021, Sagittarius people have some of the best opportunities in store for them. Through the year, your self-confidence and self-esteem reach a new high. You would be satisfied with your personal and professional life and would be able to inspire and encourage others along your path. This period increases your hopes on future and brings about a sense of optimism around.
This would be a great time to read a lot, pursue academic research works and other ways that would help you to garner much knowledge and wisdom. The year promises to uplift your adventurous alignment to a new high. Learn from nature to improve yourself physically and mentally these days.
The 2021 Sagittarius horoscope predicts that this is a great way to focus on your goals. This is the case whether your goals are related to your job, your relationships, or anything else! You are most likely to make the most progress on your goals from January 26 to March 17, when Mars is in Sagittarius.
Jupiter in Scorpio encourages travel in 2021! The best time to travel will be at any time before November. Traveling to new places can help to positively impact your relationships with others– both with new people who you meet and people who you take with you. If any travel opportunities come up for work, make sure to take them this year! It will be worth it.
2021 with respect to different aspects in your life
Career:
The career life of Sagittarius natives would be quite intense this year. However you would be successful in your pursuits. Would earn the goodwill of your peers and authorities in work place. There are no major planetary influences that might affect your career prospects in a negative sense. Hence the going would be quite easy.
Things would be status quo this year, and you might feel a little boring at times. With no major challenges around, do not lax. This would be a good time to hone your skills and find ways for a corporate jump. Some extra effort on your part would bring you promotions and pay hikes. Those aspiring for an overseas career opportunity might strike luck.
Career prospects would be of mixed performance as the year progresses on. Commitment and caution need to exercised in your ventures. Do not settle for lesser positions if the situation warrants the same. Let your passions take wings, but remain grounded these days too. Myriad delays and hindrances abound in the professional sector for the aspiring Sages. Hard work and sincere effort would help you to succeed in your career endeavours as the year ends.
Love:
During the year ahead, the Sages would have a generally good period in their love and marriage arena. If you are already married or into a relationship then there would be some hard times getting into the good books of your spouse or partner. However the single ones would have a flirt party of their lifetime. Love is in the air and you would be able to develop some new love pursuits this period.
Sages into relationships would be tempted by rosy temptations around, beware. Not a time to flirt or stray for the natives. The single ones would be able to tie the knot as the year proceeds with Venus favorably posited towards the same. However it would not be a cake-walk, delays and hindrances of sorts might follow in your love or marriage. The planets might bring about some discords in marital relationships. Good understanding and commitment however would save you for the days.
As the year progresses, the dark clouds around would disappear and peace and tranquil would follow in your love and marriage. Get on an adventurous trip with partner occasionally, this would help you to better understand your partner and have some private time together.
Finance:
Sagittarians might have had a tough financial condition for quite sometime now. However this year, aided by Jupiter, the planet of expansion and luck, they are in for a favourable financial standing. However remain cautious about your moves, stay away from unwanted expenditure and make a long-term financial plan.
All your past efforts and investments would start yielding fruits and this would come in handy in times of need. Hence this would be a great time to maintain financial balance. Good income flow is assured for the natives all through the year and unforeseen expenses would be quite rare for now.
Some natives stand to gain financial inflow by means of legacy or hereditary acquires. Real estate deals particularly would give returns all through the year ahead. Some of you would be able to purchase your dream home or car as the year ends on positive balance for most.
Health:
For Sages, this year the planets favour good health and cheer. There are no major malefic effects seen around that might meddle with your general well-being. But that does not mean, that you can indulge, stick to good eating habits and exercise regularly. As the year starts, some health issues might crop in occasionally. However you would be able to rebound after some medical intervention.
Take some good health commitments for the year. Look out for calories count, try to burn as much as you eat, this would help you to stay fit as a fiddle. Do not yield to your love of good fatty and spicy food. This might land you in some chronic health issues. Natives lookout for health concerns related to the digestive system at times.
In general the immunity level of Sages would be better these days when compared to the previous periods. Though much energy would not be around, you would be able to stick to your routine works. Follow a good sport, go on adventurous trips, even if they are short ones, these would relax you mentally and physically.
Advice:
Most of the planets are favourable for Sagittarius natives all through this year. Hence the going would be quite easy on all frontiers. However stay away from taking unwanted risks these days. Strive to maintain stability in your personal and professional life through the year ahead.
Look out for positive trends around you. Have faith in God, and faith in yourself, go in for social or charity works that would give you peace of mind. Let go off of your selfish intentions and look out for humane needs around.
Sagittarius Monthly Horoscope 2021
Let's break down the year into months now. Below are small horoscopes for each month of 2021.
January 2021 starts off the year with luck in both your social life and in your finances. This is a great time to focus on your work (and be rewarded for it) and to put extra energy into your love life.
February 2021 makes communication key, especially in the workplace! If an opportunity to travel comes up this month, make sure to take it. You may face some family drama this month, but it can be resolved with proper communication.
March 2021 is a month to focus on your family relationships. There could be some problems in the home that you need to focus on resolving. Make sure to not only pay attention to your children but to your spouse as well.
April 2021 puts the focus on your love life. If you are single, then you are likely to meet someone who you have a deep connection with. If you are in a relationship, you are likely to see extra passion!
May 2021 splits the focus between your job and your romantic life. Both the Sun and Uranus will be in Taurus for (part of) this month, which can add stability to both of these areas of your life. The Sun in Gemini, from May 21 onward, may make things more emotional.
June 2021 is the perfect time to get out of the house and travel, if possible. If not, try to find some other way to boost your mood. Doing so can improve your entire social life.
July 2021 encourages you to focus on your mental and physical health. This will be a productive time for studies and for personal introspection.
August 2021 will be calm for most of the month. Take this time to relax before things get crazy again. Try to spend more time with your close friends.
September 2021 brings family problems into the light for the first half of the month. Try to resolve these problems quickly. The second half of the month gives you time to relax.
October 2021 will be relaxing for the first half of the month but become busy in the second. It is during the second half of the month where your work relationships need to be put into focus. This may affect your personal life slightly, but it will be beneficial to your career.
November 2021 lets work slow down for the first half of the month, only to pick back up around the middle of the month, when Mars enters Pisces. Try to work consistently through this time. It will pay off in the end.
December 2021 ends the year on a busy note. This is the time to get caught up on work projects. However, don't forget about your social life! You may be tired around the holiday season but you are likely to be happy, too!
Conclusion
The yearly 2021 Sagittarius horoscope predicts both ups and downs, but luckily, more ups than downs. This relatively peaceful year brings luck to your finances, career, and social life. However, you still need to put in some hard work. The stars are trying to guide you towards success, but you still need to take the steps to get there yourself!
Er. Rameshwar Prasad invites you to the Wonderful World of Indian Astrology.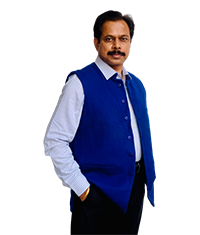 Engineer Rameshwar Prasad
(B.Tech., M.Tech., P.G.D.C.A., P.G.D.M.)
P: (+91-11) 22615299, 22615833
M: (+91) 9810105220, 9654255234