ASTROLOGY
Sun Sign Forecast For Sagittarius in 2023

For natives born between November 23 to December 22
(These predictions are Solar-based. Readers are requested to take date of birth into considering when reading these predictions.)
Hindi Name: Dhanu
Date of Birth: 23rd Nov to 22nd Dec
Ruling Planet: Guru (Jupiter)
Nakshatras: Moola, Poorva, Ashada
Lucky Numbers: 9, 8, 6
Lucky Days: Saturday, Friday, Tuesday
Lucky Colours: Pale Yellow, Light Brown, Peach
Lucky Stones: Pukhraj, Sunela, Opal

Sagittarius is the ninth sign of zodiac, in which sun enters on November 23 and leaves on December 22, roughly. This is the first sign of benefic planet Jupiter, the divinity teacher. This is a fire sign and is symbolized by the arrow. The journey from infancy to adulthood requires introspection and intuition at regular intervals and this sign is a storehouse of the same. Any planet in transit or in birth horoscope will have special impact and significance for Sagittarius.

Sagittarius Horoscope 2023
Based on the Sagittarius Horoscope 2023 Predictions, great opportunities will come into your life that will enable you to thrive. This year so many good things will happen in your life. You will finally go ahead with the plans you have shelved for the longest time possible. Appreciate your efforts and always celebrate your achievements no matter how small you deem them to be. There will be success in all your endeavors. Brace yourself for an abundant and prosperous year.
This year gets some special achievements in some important areas of your life. There will be changes in the life of the natives for the better. Your colleagues will be supportive and you will get success in your field of work. In the second quarter, take all work-related decisions carefully and avoid unnecessary expenses.
You will have good relationships this month. Also, it is a good month to nurture romantic interests. Siblings and friends will be supportive. You will enjoy peace and harmony.
In the second quarter, you need to be careful about your health, especially stomach related issues, ulcers and malfunction of digestive system. Eat healthy and exercise.
Best months are May to October.
2023 with respect to different aspects in your life
Love:
There are not many things holding you back this year; therefore, you can open your heart to love. You will meet someone that will have a huge impact on your life. Love is a beautiful gift that you should make room for in your life.
Love horoscope 2023 predictions reveal that you should remain honest, loyal, and faithful to your partner. Do not let lust take over and ruin the good thing you have going with your partner or spouse. Love is in the air, so do everything to ensure that your partner feels loved and appreciated. Romantic gestures will go a long way in sealing the deal.
Career:
Your career will face some challenges in the first four months of the year. Saturn is hindering your progress, and so you will remain in the same place until such a time when Saturn will move to another House. Do not worry because things will eventually fall into place, and you will get back to working on your career prospects.
Recruits at your workplace will require guidance, and you will be the one to give them. By guiding others, you will be building a name for yourself. You have great leadership skills, and soon your seniors will take note of that. You will most likely get a promotion.
Finance:
The 2023 finance astrology for Sagittarius predicts a period of financial abundance. Unexpected expenditures might arise in the middle of the year, but you should be well prepared for them. Always be careful how you spend your money. Need come first before anything else. Also, this year will see you clear all your debts.
Family:
This year, there is a feeling of peace, happiness, and joy in your family life. All the misunderstandings that were there before will come to an end. You will be happy to be surrounded by peaceful coexistence.
Sagittarius Horoscope 2023 predictions reveal that you will have to pay forward the kindness and compassion your loved ones showed you when you needed the same. Do not be selfish with your blessings. Share them with the people who played a huge role in your getting them.
Health:
Your general well-being will be affected this year because of the stresses of your career. You need to calm down. Take time out of your busy schedule to rest and rejuvenate your body. You cannot expect to be productive with an ailing body. This year will also see you spend a lot of money on your loved ones' medical needs, especially during the 2023 Mercury retrograde.
Social Life:
You will transform the lives of the people around you by being vocal about social injustices. So many things are happening around you that you disagree with. You will be a voice for the voiceless, and all your efforts will be appreciated.
Horoscopes 2023 encourages you to remain strong and confident even when facing challenges. Challenges are a part of life that you cannot avoid. You need to find ways of overcoming them; instead of giving into them. With the resources at your disposal and your abilities, there is nothing you want that you cannot achieve.
Pat yourself on the back for never giving up, even when there seemed to be no light at the end of the tunnel. Remain optimistic, and you will thrive in all areas of your life. People look up to you because you are an inspiration. You are someone they can count on to lead them on the right path. Adventurous activities will take up most of your time this year, but it is worth it.
Sagittarius Monthly Horoscope 2023
Now that we've discussed the year in its entirety, let's take a closer look at each month. Below are some short summaries of each month for the Sagittarius horoscope 2023.
January 2023
Your life will continue on a straight path, and no challenges will come up that will derail your growth.
February 2023
Your career will improve considerably, and you will find joy in doing the things you love. Pursue your passions with drive, and all with be well.
March 2023
Businesspeople will face some challenges, but they should remain consistent and committed for things to get back to normal.
April 2023
It is never too late to start working on your plans. With the proper support and resources, you are good to go.
May 2023
The planets are aligned in your favor this month; therefore, every aspect of your life will improve. You might even plan a pregnancy.
June 2023
To take good care of your relationships with people, you should avoid constant misunderstandings and disagreements.
July 2023
It is hard to get over some disappointments in life, but you have to if you are to make something great of your life.
August 2023
Your love life will encounter some challenges because of a lack of communication.
September 2023
Opportunities are pouring into your life. It is upon you to pick the ones good for you and roll with them.
October 2023
Embrace the people in your life who mean the world to you, and always seek their guidance when life throws stones at you.
November 2023
Happiness will fill your life because you will finally get what you have always wanted.
December 2023
Remain humble in your success. Do not allow pride to make you look down on the people who helped you get to where you are now.
Conclusion
Sagittarius Horoscope 2023 Forecast predicts a favorable year for Sagittarius zodiac natives. Things are working out for the better in your life. You will encounter some challenges in your life, but you will be able to handle them. Foster healthy relationships with people, and your life will take an upwards trajectory you never expected. Ensure that you achieve peace, balance, and stability in your personal and professional lives.
This year is not one to enter into risky ventures because you will lose everything you have worked hard to achieve. Be careful and always seek guidance before jumping into anything that might cost you. Always follow your heart, surround yourself with trustworthy people, challenge yourself, listen to your instincts, and believe in yourself and you will have a great year.
Er. Rameshwar Prasad invites you to the Wonderful World of Indian Astrology.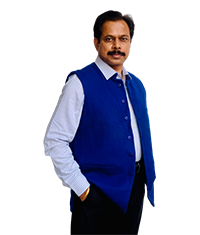 Engineer Rameshwar Prasad
(B.Tech., M.Tech., P.G.D.C.A., P.G.D.M.)
P: (+91-11) 22615299, 22615833
M: (+91) 9810105220, 9654255234