ASTROLOGY
Sun Sign Forecast For Gemini in 2021

For natives born between May 22 to June 21
(These predictions are Solar-based. Readers are requested to take date of birth into considering when reading these predictions.)
Hindi Name: Mithun
Date of Birth: 22nd May to 21st June
Ruling Planet: Buddha
Nakshatras: Mrigshira, Aadra, Punarvasu
Lucky Numbers: 2, 3, 5, 6
Lucky Days: Wednesday, Friday
Lucky Colours: Green, White, Yellow
Lucky Stones: Emerald, Onyx, Sapphire

The sun enters Gemini from May 22 to June 21 every year. This is the first air sign of the zodiac and also the first sign of communication and music. Gemini individuals are basically known for their dual nature. They usually behave younger than their chronological age and are regarded as prince of the zodiac.

Gemini Horoscope 2021
Gemini people can achieve their objective this year by being diplomatic in their dealings with people. If you get into conflict with people, you will get into unnecessary trouble. You have to be truthful and sincere in your transactions. Jupiter will help you in succeeding in your projects while Saturn will keep you grounded.
Your relationships will have the support of Mars and Venus this year. All your relationship problems will be solved. Jupiter and Saturn will help you in visualizing new projects. But, success will be ensured only if you have a concrete plan of action. Health will be challenging during the commencement of 2021. However, the influence of Mars will help you to retain your health by forcing you to exercise.
Year 2021 promises to be an eventful and surprising period for Gemini natives. You would enjoy your passions much more this year when compared to the previous periods. Some of your ideas would now see the light of the day. A great time to exhibit your intellect and communication skills. The year would help you to realize your inner potential, you would be spiritually uplifted for now.
Though things around might turn tough at times, your wisdom and knowledge base would help you to tide over this. You would be restless as always, yet the year offers immense potential to release your energy in a positive manner. A good time to go back to the basics, and improve your skills.
Neptune has a large influence on your imagination this year. You are likely to be tempted to travel or try new things. You are also likely to feel more creative than usual, which may encourage you to pick up a new hobby or learn a new language. These can all be wonderful things to do, so long as you have the money to do them.
The Gemini horoscope for 2021 encourages you to let go of the past. Don't let anything from previous years hold you back from making progress this year. This is not the year to go back to an old job, reconnect with an ex-partner, or anything similar.
2021 with respect to different aspects in your life
Career:
There would be no major planetary effects influencing your area of career or profession during the year 2021. Hence your professional situation would be quite stable and event-free. You would be continuing in your position status quo and there would be nothing to worry about. Some of the past year's stress and strain that had built up in this area subside now.
The planet Saturn would bring you into new areas of responsibilities and work. And Jupiter helps you to achieve success in your endeavours these days. Those aspiring to switch jobs or change positions, better use this period in their favor. Your busy-mouth might land you in trouble, hence watch your words. Through the year, you would have the drive to achieve more and bring your ideas to the fore. This would be a time when the ground work has to be done for future prosperity or success in your professional field.
Love:
This year your romance and passions would be running quite high. Partners ought to be quite off from you!. The planets of love namely, Mars and Venus guide you in your love life all this year. The single Geminis would be finding their soul-mate. Those already married or into a committed relationship would find the period a stable one. Peace and harmony would prevail in your conjugal life.
As always be communicative, else you would be misunderstood. A frank heart-to-heart talk occasionally would remove all clouds hanging around and marring your relationship or marriage. A good time for the single Geminis to flirt and enjoy love bliss. However do not pursue short-term pleasure, instead look for a steady and stable companion. Your assertiveness and love for independence might cause some strains in your love or marriage. Forgiving and yielding to your partner might mend fences for now, do not think that you are submissive.
Use this year to deepen your relationship with partner. Some adventures with partner at times might help in this regard. Sacrifice on your part is not going to hurt you, instead this would strengthen your bond. The period might convert a friendship to love or marriage for some Gemini guys.
Finance:
Year 2021 promises to be a blessed year in terms of financials for Gemini folks. As Jupiter is favourably placed it would give you a sound financial footing for now. Some of your past financial deals would give good returns . Cautious moves would make sure that your hands are full these days. Though occasional hitches are likely, you would stem the tide, thanks to your careful sending.
Much inflow of funds is promised for Gemini natives through the year. Do not resort to any speculative acts as sufficient funds might tempt you to indulge in. Only hard work and commitment would bless you with better finances. Some expenses related to family welfare, buying of landed property or luxury vehicles most likely. The year is a good time to start collecting money owed to you for long. Soon you might be in dire need of them.
Health:
The year 2021 would be quite a good period for the general health of Gemini natives. Though you had felt drained or exhausted for the past year, this year you would be at your best, thanks to the bolstering given by Mars. The planets would guide you in sticking to a balanced diet and healthy exercise regimen.
There are no major planetary alignments that meddle with your general health and well being this year. Hence you can enjoy a period of rest and rejuvenation. Pick up a sport of your liking to pursue. Keep your social and moral values good. Though Saturn might mar your health occasionally, your immunity would help you through.
As stress and strain are less pronounced this period, your nervous and digestive which are usually weak would be good. However do not indulge in spicy food. It would be wise if you would take more of fresh produce rather than resorting to processed food items. Be prepared to handle some emergency medical issues for members of the family at times.
Advice:
The year ahead is going to be a year of prosperity and goodwill for Gemini guys. You would be into good relationships, make new inroads in your professional circle, etc. Much opportunities come your way, grab them by the horns.
Natives are advised to remain patient and absorb their environment. Take a full understanding of your standing in the society around. Make wise choices these days. A good time to make some important choices in life, do not procrastinate for now.
Gemini Monthly Horoscope 2021
Each month of 2021 brings something special to the table. Below is a month-by-month summary of the year ahead and what the Gemini can expect!
January 2021 is a month for introspection, especially when it comes to your relationships. Think about what you want out of the year and make your plans and goals accordingly.
February 2021 brings a clear mind and a boost of charisma. This is the perfect month to find a work/social life balance that can last throughout the year.
March 2021 brings even more energy than February! As a piece of advice, focus this energy on your career. This can help to improve your finances as well.
April 2021 is ruled by Mercury, which encourages you to spend more time with your friends and loved ones. At the same time, try not to lose track of your career goals and finances.
May 2021 is the perfect month to focus on your love life and your communication with others. Try to ignore past partners and focus on your current partner, or finding a new partner if you are single.
June 2021 encourages Venus in Cancer to protect your money. This gives you the time to focus on creative endeavors. Just don't let Jupiter's influence cause too much frustration!
July 2021 invites Cancer to continue to watch over your finances. This gives you time to focus on your relationships, both romantic and platonic.
August 2021 brings positivity into your life. The more time you spend with your friends and loved ones, the better you are likely to feel. Avoid isolation this month.
September 2021 is another month for introspection. Spend the first half of the month focusing on yourself– alone. Spend the second half improving your relationships, especially with your family.
October 2021 brings another call for focusing on your relationships, again with your family. If you do not consciously focus on this, it may slip your mind to spend time with them. This can negatively impact your relationships.
November 2021 will bring increased sensitivity, which can negatively impact some of your weaker relationships. Try to work on your hobbies to cheer yourself up.
December 2021 is the perfect month for making your plans for the year ahead, as the month predicts to be very calm. Think about what changes you might make, especially in regards to your social life.
Conclusion
Both the yearly Gemini horoscope for 2021 and the monthly horoscopes show that the year comes with many changes, mostly in your social life. Make sure to keep good friends close, but don't beat yourself up if you need to let go of toxic friendships. Make sure to spend time with your family and your romantic partners. If your social life is healthy in 2021, then your year will go well.
Er. Rameshwar Prasad invites you to the Wonderful World of Indian Astrology.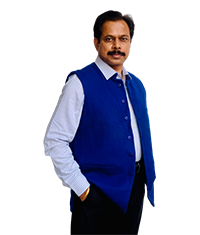 Engineer Rameshwar Prasad
(B.Tech., M.Tech., P.G.D.C.A., P.G.D.M.)
P: (+91-11) 22615299, 22615833
M: (+91) 9810105220, 9654255234