ASTROLOGY
Sun Sign Forecast For Gemini in 2023

For natives born between May 22 to June 21
(These predictions are Solar-based. Readers are requested to take date of birth into considering when reading these predictions.)
Hindi Name: Mithun
Date of Birth: 22nd May to 21st June
Ruling Planet: Buddha
Nakshatras: Mrigshira, Aadra, Punarvasu
Lucky Numbers: 2, 3, 5, 6
Lucky Days: Wednesday, Friday
Lucky Colours: Green, White, Yellow
Lucky Stones: Emerald, Onyx, Sapphire

The sun enters Gemini from May 22 to June 21 every year. This is the first air sign of the zodiac and also the first sign of communication and music. Gemini individuals are basically known for their dual nature. They usually behave younger than their chronological age and are regarded as prince of the zodiac.

Gemini Horoscope 2023
This year you will enjoy the joys of life to the fullest as predicted by the Gemini Horoscope 2023 Predictions because you deserve them. Do not sell yourself short or dismiss yourself from being happy. You deserve all the happiness coming into your life. It is about time you celebrate your achievements and live a life free from challenges for a while. Changes are making their way into your life, and you should embrace them all.
This year will be auspicious for the natives of Gemini. All the problems in your work will be removed. Luck will favour you. Finances will improve and you will enjoy your work. If wanting to buy property, there's a possibility you might end up buying one.
The family life will be full of happiness with harmony and peace.  There are chances of someone in the family getting married. Be mindful in May. Barring that, you will enjoy happy times with family for the rest of the year. It is a good time for love and romance.
The year might start with fragile health but February onwards, health will be fine. A few small issues might linger and irritate you.
Best months are February, March, April and November.
2023 with respect to different aspects in your life
Love:
Passion and romance will run high this year. Your relationship of marriage will thrive. Great understanding will be there between you and your partner or spouse. This year, you will learn how to better communicate your feelings and emotions with your partner. Things are working out for the better, and it is all thanks to your efforts and not giving up on your love when things were tough.
Singles will be lucky in their quest for love. You will find someone that will bring out the best in you. Be with someone that will challenge you to make something of your life. While searching for love, ensure you protect your heart from hurt. Horoscope 2023 Forecast reveals that you should think hard before starting a romantic relationship with anyone or planning for a baby.
Career:
Gemini career astrology for 2023 predicts a busy year ahead. You will have a lot of things to do at your workplace, but you will be glad of the opportunity because you will get to learn new things and expand your knowledge.
In some months, you will face challenges, but you should not let them get the better of you. Stand your ground and do everything in your power to overcome them. Some coworkers will be jealous of your progress, but you should not mind them. Mind your business and keep doing what you are doing.
Finance:
As the year begins, there will be a great inflow of funds. Money will keep coming in because of previous investments. Finally, you will earn great profit from your investments and businesses. There is also a chance that you will get a raise at your workplace.
Always be careful of unexpected expenditures that might interfere with your finances. This year you should not spend money on things you do not need. Focus on your needs and cater to your wants later when there is enough money that some is left floating somewhere.
Family:
This year Gemini zodiac sign will create a bigger family by making new friends. Your family will appreciate your efforts towards providing for them. Always be there for your loved ones. You have a great support system in them, and you should appreciate their presence in your life.
Gemini Horoscope 2023 Family Predictions reveals that you will help your family get through some tough times. Also, do not allow them to take too much advantage of you. Teach them how to stand on their own without wholly relying on you.
Health:
You will have control over your spiritual, mental, emotional, and physical health throughout the year. Though you will enjoy good health, you should ensure that you keep your energy levels high by exercising often.
Your mental well-being matters a lot; therefore, you should stay away from stressful situations. Always lean towards people and things that contribute to your peace of mind.
Social Life:
Friends will always look up to you for guidance, assistance, and support because you are a positive influence. This year will see you positively impact the lives of the people close to you. Also, get rid of people whose sole intention is to thrive from your hard work without them contributing anything to your life.
So much luck will be flowing in your life. You will enjoy the goodness of life and bring the best out of yourself. Every challenge you went through in the past will go away, and you will enjoy a life filled with peace, harmony, joy, and happiness. 2023 Gemini Horoscope foretells great income flow and career progression.
In 2023, you will have to be cautious with your investments. Do not fall into the traps of fraudsters. Keep achieving your goals and aspirations, and the divine realm will bless you abundantly. Pursue your passions and turn some of them into money-making schemes.
Gemini Monthly Horoscope 2023
Now that we've discussed the year in its entirety, let's take a closer look at each month. Below are some short summaries of each month for the Gemini horoscope 2023.
January 2023
This month, you need to learn how to connect with people personally and professionally.
February 2023
You will get spiritually better because you are invested in making your life better and working towards achieving your divine life purpose.
March 2023
Foreign gains will manifest in your life. Continue taking calculated risks, and your life will progress more than you anticipated.
April 2023
Career growth will be your portion this month. Everything is taking an upwards trajectory; therefore, you should be proud of yourself.
May 2023
This is not the best month to invest since your finances are fixed, and you can only cater to your needs during the 2023 Mercury retrograde dates.
June 2023
Bring joy into your family by being responsible. Always count on your loved ones to have your back.
July 2023
Love will thrive between you and your partner. You will finally get the hang of it and enjoy each other's company.
August 2023
It is never too late to start working on your dreams. Trust that you have all it takes to make things happen for you.
September 2023
This month you will have to learn how to be patient with yourself. Do not rush things. Let things happen as they should.
October 2023
Be proud of yourself for every achievement in your life, no matter how small the same is.
November 2023
Be open to making changes that will positively influence your life and the lives of your loved ones.
December 2023
Singles will finally meet their soulmates. After a long time of searching, you will find that one person that fills your heart.
Conclusion
This year you will have to make decisions that will get you ahead in life. If an idea is not working for you, drop it and find something else that you can work with. 2023 is a year of prosperity and abundance; therefore, make good use of the opportunities that come knocking on your door.
Gemini horoscope 2023 predictions reveal that you should nurture the personal and professional relationships in your life. Live your best life by being positive and optimistic no matter the challenges you encounter.
Er. Rameshwar Prasad invites you to the Wonderful World of Indian Astrology.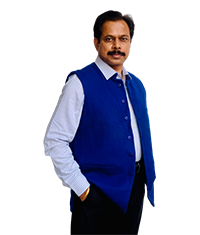 Engineer Rameshwar Prasad
(B.Tech., M.Tech., P.G.D.C.A., P.G.D.M.)
P: (+91-11) 22615299, 22615833
M: (+91) 9810105220, 9654255234