ASTROLOGY
Moon Sign Forecast For Cancer in 2023

Cancer - Kark [Moon Placed In Cancer]
Nakshatra - Punarvasu last quarter, Pushya, Aslesha
Indian Star Sign: Punarvasu 3,4; Pushami 1,2,3,4; Aslesha 1,2,3,4 padas
Name starts with Sounds (Hi, Hu, He, Ho, Da, Di, Du, De, Do)
Rashi Lord - Moon
Rashi gem - Pearl
Favorable color - white
Favorable day - Monday
Favorable number - 2
Favorable dates - 2/11/20
General
A Cancer moon sign has good imagination. Such a person is also able to absorb other's ideas quickly. A Cancer Moon is sensitive, emotional, sympathetic and sentimental by character. Cancer sign also indicates intelligence, creativity, adaptability and soft-spoken nature. Cancer born are a bit volatile by nature. Suddenly they express anger at times and at times would become affectionate. They are reserved or timid on some occasions and courageous and outspoken during some other. On maintaining patience unnecessary circumstances can be avoided.
Annual Forecast 2023
This year, there may be some delays and obstacles. Don't lose confidence, and work with enthusiasm. You should maintain patience in every activity. Your inbuilt abilities may bring success eventually. People may make false commitments which will cause confusion. Asset purchases may bring delight. You may arrange a get-together in your social circle, which improves your relationships with friends. You can plan for a long trip with family members, which will strengthen your bond with them. You may start investing money in speculative ventures. Health will be normal for you. Follow a strict diet for better energy.
2023 with respect to different aspects in your life
Career:
This year, progress in work will be slow, and there will be some delays. You should strictly avoid unpleasant arguments with co-workers and superiors. You may be unable to focus on work due to disturbing thoughts. Try to complete your tasks by working extra hours. Your workaholic nature will serve you in good stead now. Good opportunities may arrive and help you to prove your worth. You may get recognition for your hard work.
Love/Relationship:
You may find true love. Those seeking to get married may get some good proposals. Be polite in your communications; otherwise, it may cause problems and unnecessary stress. Couples may enjoy conjugal bliss. You may give special attention to your partner's needs. It's a good time to get engaged.
Finance:
This year, finances may be normal. You could get financial support from friends. You may incur expenses on buying luxurious items. You may spend money on spiritual activities in this period. Your expenses will increase this year. Plan your expenses carefully. You may recover pending dues from friends.
Health:
This year you should take care of your diet as you may suffer stomach-related issues. Emotional disturbances may increase your blood pressure and make you feel agitated. You should do regular exercise and consume a proper diet for good health.
Education:
This could be a favorable year for students, and they may be successful in their assignments. It is a good time to learn foreign languages, as this may bring multiple opportunities. You may be selected by a prestigious institution for higher education. You are likely to get all-round appreciation from the teachers for your performance.
Remedies for the year 2023
• Do Yoga for enhancement of concentration.
• Do not eat half-eaten food of others.
• Do not speak lies.
• Listen to Hanuman Chalisa.
Favorable Months: April, June, July, August, November and December
Unfavorable Months: January, February, September and October
Er. Rameshwar Prasad invites you to the Wonderful World of Indian Astrology.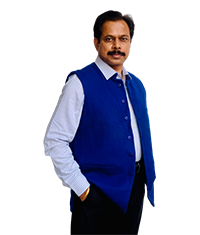 Engineer Rameshwar Prasad
(B.Tech., M.Tech., P.G.D.C.A., P.G.D.M.)
P: (+91-11) 22615299, 22615833
M: (+91) 9810105218, 9654255234